In the Newsletter this Week:
Membership Opportunities
Fall Festival: October 28
Lunch Bunch: October 28
Bishop's Appeal for Hurricane Response
All Saints Sunday: November 4
NCM Food Drive Month: Youth Can Drive - November 4
Mt. Carmel Youth News
Kid's Corner: Trunk or Treaters Needed!
Women's Book Club: November 2
Carmelites Travel to Jaemor Farms: November 8
Veteran's Day Recognition: November 11
Prayers / Thanksgivings
Ways to Make a Donation
---
Membership Opportunities
The Thanksgiving Season is just around the corner. Fall is in the air and the leaves "they are a changing." This time of year gets me to thinking about what is of utmost importance to me, and that is the church family that Karen and I are a part of at Mount Carmel.
The rich history of ministry, the loving, caring, and accepting environment and the genuine feeling of God's Spirit in this sacred space is truly a gift from God to all who call this their Spiritual Home. The beautiful part of belonging to Mount Carmel is being part of a community of people gathered for a holy purpose and united by that sense of purpose.
Your presence here indicates that you feel the same. I want to invite and encourage those of you who have been thinking about becoming a formal part of Mt. Carmel through church membership to consider the following: There will be two formal opportunities during the month of November to join during the worship services – Sunday November 11th, and Sunday November 18th.
Drop me a note in the offering plate or send me an email to
revmcumc@gmail.com
indicating your wishes and date and we will take it from there. Thank you for the privilege of being your pastor and working beside you in the ministry of Mt. Carmel UMC.
Blessings,
Reverend Michael Martin, Pastor
---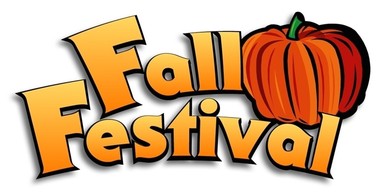 Family Fall Festival & Trunk-or-Treating!
October 28, 2017 4:00 until 6:00 p.m.
This year's Fall Festival will include Face Painting, Games, a Hayride and a Bounce House, as well as a Costume Parade!
We'll also serve a dinner of hot dogs, hamburgers, (or veggie burgers), chips and baked beans. And of course there will be Trunk-or-Treating too! Prizes will be awarded for the best "trunk."
So put on your costume, bring your friends,
and come join the fun! Everyone is Welcome!
---
Lunch Bunch to ...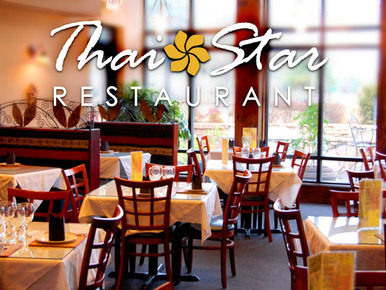 Do you have lunch plans for this Sunday? If not, the Lunch Bunch would love for you to join them at the Thai Star Restaurant after the 10:30 worship service. (At the corner of Medlock Bridge Road and Peachtree Industrial Blvd.)
---
Bishop's Appeal for South
Georgia Hurricane Response
As we partner with our neighbors in South Georgia recovering from Hurricane Michael, Bishop Sue Haupert-Johnson is encouraging North Georgia Conference churches to collect a special offering on Sunday, November 4th. Our communion rail offering will be used for this effort.
Please give generously. Remember it could have been us and our church hit again.
Blessings,
Reverend Michael Martin, Pastor
---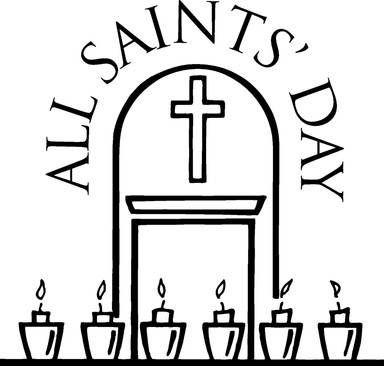 All Saints Sunday: November 4
On All Saints Sunday during the worship service we will read the names and light a candle in memory of our loved ones who have died during the PAST TWELVE MONTHS.
Families of those remembered are invited to take the candle with them at the end of the service. The names to be read MUST BE SUBMITTED TO THE CHURCH OFFICE. No name will be included in the service without being explicitly sponsored by someone in the congregation. In this way, we respect the privacy of those who wish it, while we celebrate the lives of those who have gone before us.
Please use the space provided on the back of the Connect Card in your Sunday bulletins to submit names, or get them to the church office (770-449-4498 or
office@mtcarmel-umc.org
) BY WEDNESDAY, OCTOBER 31.
---
Norcross Cooperative Ministry -
Annual Youth "Can Drive!"
Sunday, November 4: 5:00 - 7:00 pm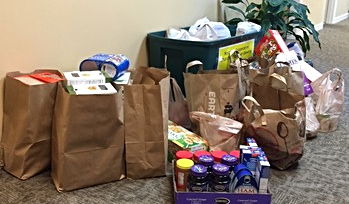 On Sunday, November 4th, the Mt. Carmel Youth will hold a "Can Drive" to support NCM and they need your help!
From 5:00 - 7:00 p.m. the youth will travel from house to house, picking up food donated by our church congregation. If you would like for them to come by your house, please check the box on the back of the Connect Card in your Sunday bulletin, or contact the church office. Then do your shopping for NCM!
Most needed items are: canned meat, peanut butter, jelly, canned fruit, canned soup, canned vegetables, pasta, pasta sauce, rice (no glass jars please, and no out-of-date food)
Monetary donations are always welcomed too - just make your check out to Mt. Carmel and mark it for NCM. Thank you for helping those in need in our community.
---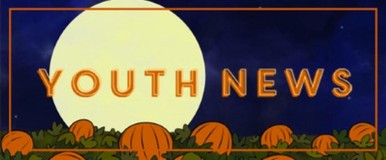 This Sunday, October 28th, the Youth will help with the Fall Festival from 4:00 - 6:00 p.m.
For more information on other Youth events, see the Youth Newsletter
HERE
, or contact Youth Director,
Emily Thompson
.
---
Kid's Corner:
Calling All Trunkers!! Fall Festival
October 28: 4:00 - 6:00 p.m.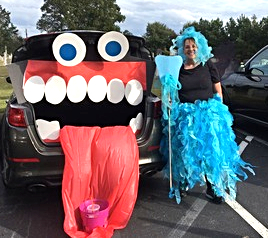 Our annual Trunk 'n Treat event is this Sunday! It's time to design your Trunk if you want to win the coveted 'Best Trunk Award' for 2018!! Let your imaginations loose, as the competition heats up for this fun Mt. Carmel outreach event.
This year's event will be especially fun as the whole church will be taking part! Come join in the fun of kids games, a bouncy house, and hay ride from 4 to 4:40, kids' (and grownups') costume parade at 4:45, dinner, and finally…at 5:30 pm, Trunk n Treat!!
See you Sunday,
Children's Director
---
Mt. Carmel Women's Book Club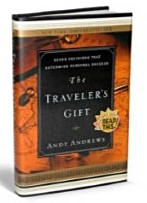 The November meeting of the Book Club will be on Friday, November 2nd. We'll meet at the church at 6:30, then carpool to visit our friend Dawn Seigler at Ivy Hall Assisted Living Center. All women are welcome to join the group for refreshments, fellowship and book discussion.
This month's book is "The Traveler's Gift" by Andy Andrews.
---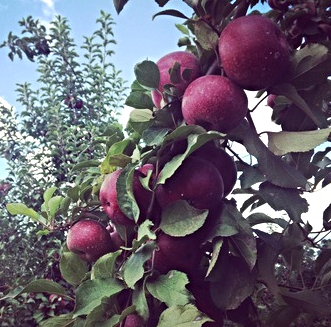 Carmelites Travel to Jaemor Farms: November 8
Join the Carmelites for a trip to Jaemor Farms in Lula, Georgia on Thursday, November 8th. We'll meet at the church at 10:30, have lunch at Loretta's Country Kitchen in Oakwood, then go to the Apple Orchard.
Please sign the Connect Card in your Sunday bulletin, or contact
June Spruell
if you would like to go.
---
Veteran's Day Recognitions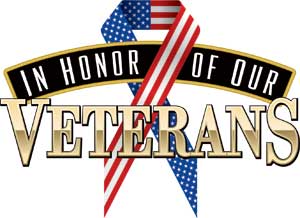 On Sunday, November 11th, all veterans, living or dead, will be recognized in the worship service. Their names will be listed in the bulletin, so please turn them in to the church office by Wednesday, November 7th.
If you would like to list which branch of the military they served or are serving in, and which war if applicable, that information can be included on November 11th also.
---
Prayer Concerns
Family of police officer killed on Saturday / for all of the force as they grieve
Dawn Seigler's friend with cancer of the mouth
Jim Sells & Lang Trinh's daughter – first mission trip next week – to Cambodia
Gail Bolton's father, Mr. Anderson: in rehab, recovering from a fall
Dick Easley – surgery on October 26th
Andy Loftis
Anne Greene: Paula Jones – hip surgery
Penny Millar – safe travels
Alison Alesi – father-in-law Jack being moved to hospice
Melanie Bagwell: A co-worker's mother - diagnosed with breast cancer
Alex Proels' friend from Germany: recovering – had major heart attack while visiting
Thanksgivings
Sherry Blackwood: Michael and her mother are both doing better
Julie Jones: thanks for all of the prayers, cards, emails & texts of sympathy & support
Kim Surmacz: that her fiancée Terry was in the right place to call 911 for someone
Jacque Tapley: that her mother enjoyed her trip to Washington D.C.
Kristyl Kepley: thankful for meals, and offers of childcare while husband Bart is away
---
Ways to Make a Donation Electronically
Thank you for your support of Mt. Carmel!
There are many ways to give: You may use a Debit Card, Credit Card, or PayPal, o
r you may make
an automatic electronic funds transfer on a
one-time or recurring basis.
Click
HERE
to give electronically.