This year our Annual Conference will celebrate serving Christ together as a Methodist connection for 150 years.
I asked our church secretary Suzanne Foster how long Mount Carmel has been around, but she says she has only been here 25 years (happy anniversary, Ms Suzanne!).
Even the person who has been a member the longest, Ellen Berlage, joined 63 years ago, and wasn't around when Mount Carmel was formed.
Some people think of us as the BBQ church. If that was all that we are, then we would be 61 years old. Annual BBQs began in 1955.
Others think of Mount Carmel as a beautiful sanctuary. If we were only a building, we would claim to be 90 years old, as the sanctuary was dedicated in 1926.
How old is Mount Carmel UMC?
Our best guess is that folks were organized and called themselves Mount Carmel around 1826. This was around the time of circuit rider
Rev. William J. "Billy" Parks, who described the Gwinnett Mission as "newly settled country." and the time as "happy successful years in my ministry: Souls were converted, churches organized and a few plain little log buildings erected."
That makes us 190 years old.
It's strange to say that WE are 190 years old, since no one person, or even a building, is even half that old. But a church is about connections. A community of people gathered to encourage one another in faith. They shared their story with others and invited them into this God centered community. And at some point in the last 190 years, you and I were invited into this community and we also are part of passing along what we have heard and known.
This makes US 190 years old.
But even that sounds wrong! I know plenty of people who act differently from what is is expected of people their age. Age measured in years is not the best measure of whether someone is young or old!
A church is the same way. We live young when we are excited about how God is at work in our community. We live young when we encourage one another by sharing our stories and lives. We live young when we invite our neighbors into life-giving relationships with God and one another.
How old is Mount Carmel UMC?
Keep living and telling God's story, and that makes us 190 years YOUNG.
I'll see you this Sunday,
Do you have plans for Mother's Day? If not, the Mt. Carmel Lunch Bunch would love for you to join them after the 11:00 service on Sunday!
This week's destination is:
Gino's New York Pizza
5975 Peachtree Pkwy.
Norcross, GA 30092
Organizer Wynne Buran will be there to greet you between 12:15 and 12:30.
The Lunch Bunch meets every Sunday after church, so please watch newsletters, bulletins and flyers for locations each week.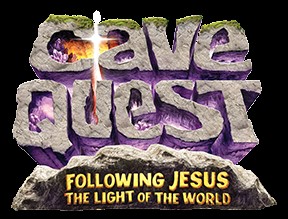 Kid's Corner
It's time to Register for Vacation Bible School:
Cave Quest:
Following Jesus, the Light of the World!
We still need additional youth volunteers to lead our Crews through the day, adults and youth to help with the daily rotations, and adults to help us with check in and check out each day.
Please email if you can help out with set up, during VBS the entire week or a few times during the week, or in any other way.
We are especially in need of a couple of adults to lead our crafts for the week in the Imagination Station. Please email
lraymer.mtcarmel@gmail.com
or call me at 404-664-2574.
We are actively collecting paper towel rolls for decorations for our cavern in the Fellowship Hall; there will be a drop off box starting this Sunday for donations. Stay tuned for more information…
Calling All Youth!
For those of you who have not yet volunteered (and many thanks to the 16 of you who have!) VBS is right around the corner and it's time to sign-up to help!
Thank you!
Leslie Raymer and Alison Alesi
VBS Co-Chairs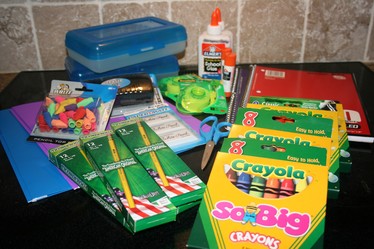 As a part of the Mt. Carmel Ministry Fair on Sunday, May 15th, we will pack school supplies to be given to local children by NCM in the fall. See list below for supplies needed - must be dropped off at Mt. Carmel BY MAY 13TH!
hard cover notebooks (1" - 2" ring binders)
wide-ruled notebook
paper
pens
pocket folders with brads
composition books
glue (stick & bottle)
crayons
markers
Kleenex (boxes)
colored pencils
scissors
(Supplies may be left in the SCHOOL SUPPLY tub in the foyer.)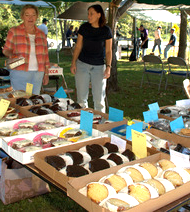 The United Methodist Women of Mt. Carmel UMC wish to thank all who provided special homemade sweets to once again make the Sweet Shop a success this past weekend.
We also extend our gratitude and appreciation to the volunteers who worked tirelessly selling our special treats to customers!
I would like to extend a special thanks to Lisa Long who worked two shifts and assisted me in closing on both Friday and Saturday!
All efforts and contributions allow the UMW to continue to generously support local, national and international missions and are most appreciated.
Vicki Walden
UMW Sweet Shop Representative
On any given night, there are hundreds of families with children living in extended stay hotels in north Georgia. There are thousands more who are one paycheck, health crisis or car repair bill away from homelessness. In Georgia, we have the second highest rate of homeless veterans in the U.S., and we are in the top 10 for overall poverty rates in the nation. About 1 million of our kids are considered food-insecure.
With the help of the North Georgia Annual Conference special offering, Action Ministries can Raise the Roof over the heads of families in need, providing them with the foundational pillars of hunger relief, housing and educational opportunities.
You are encouraged to give generously to the Annual Conference offering. Place a check in your church offering plate made out to the church with "AC Offering" in the memo line. Pastor Cyndi will then present one check from Mt. Carmel during the Service of Remembrance at Annual Conference on Wednesday, June 8.