In the Newsletter this Week:
From the Pastor
Banners in Sanctuary
Images from Homecoming

Children's Ministr

y

Night Circle Book Review: August 24 - 6:30 PM

Search for Director of Children's Ministry

Strikes for Jesus: August 22 - 1:30 PM

Women's Book Club - September 4

Food Pack for Feed My Starving Children: Sept. 24 - 27

Prayers / Thanksgivings

Ways to Make a Donation
---
What does Beulah mean?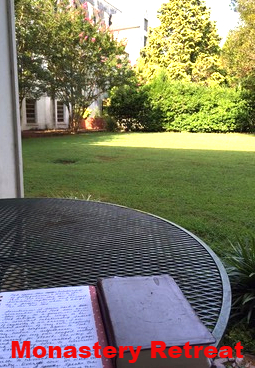 Sunday in worship, as we were rocking along to "Dwelling in Beulah Land," I heard a whisper behind me. "What does Beulah mean?"
One of the most beautiful souls I have ever known was named "Beulah." All my life I thought Beulah was a nickname for beautiful.
But I was wrong.
Beulah means married.
This seems strange, doesn't it, to sing about dwelling in "a married land?" I don't think the composer meant that one day everyone will have a husband or wife!
No, the song is a reference to Isaiah 62:4, when the people in captivity are given hope. Instead of thinking of yourself as Forsaken and your land called Desolate, you shall have a new name, "My Delight" (Hephzibah) and your land will be named married (Beulah).
In the same way that a bridegroom rejoices over a bride, God rejoices over you.
Throughout the summer, we have read the Apostles' Creed as a way of remembering our baptism. We never use family names in a baptism because in baptism we become part of a new family and are given the new family name "Christian." Baptism represents the new covenant. Just as God promised Israel that they would be married, bound together in love and faithfulness, God offers this relationship of faithfulness and love to you and me. No one else saw the Israelites captured and enslaved as a people in whom to delight. No one but God.
Sometimes it seems hard to remember that God sees us in this way, as a person in whom God delights and longs to be in covenant relationship. Instead of captivity to an enemy, I am most aware of my own captivity to sin. I confess again to God my hubris and selfishness, my desire for my own comfort instead of caring for others, the ways I find to stay busy instead of prayer, and the ways I turn to television and books rather than living.
We keep a font at the front of the church to remind us of our true identity. Every time we walk into the sanctuary it speaks the words God has whispered through the ages, first to Israel, and through Jesus to all people: You are my delight. I long to live with you, loving you, being faithful to you, and in turn knowing your love and faithfulness.
I'll see you at the font this Sunday,
Pastor Cyndi
---

Banners in the Sanctuary
The banners currently hanging in the sanctuary were provided by Susan Posey from a Music & Worship Arts Week that she attended recently at Lake Junaluska, N.C.
The banners represent the different art forms used in worship. They are made of cut paper by artist Sylvia Everett who lives in Waynesville, N.C.
Thank you to Susan for claiming these for Mt. Carmel!
---
Images from Homecoming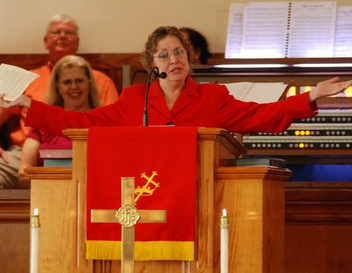 Thank you to Rev. Joy Rikard Brown for delivering the message for us on Sunday.
It was a special day!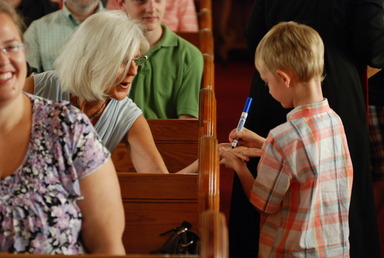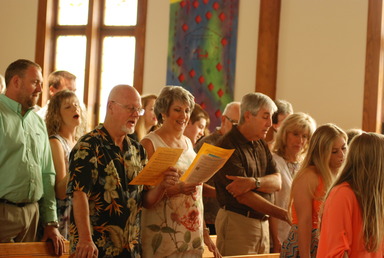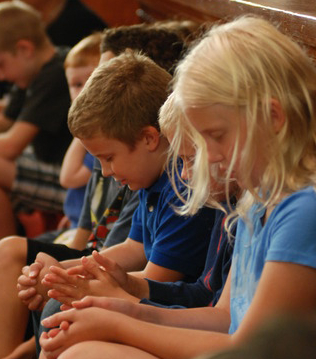 ---
Children's Ministry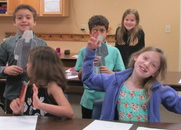 Sunday School
Third graders will receive their Bibles at the 9:30 service this week and will begin during Sunday school learning how to use those Bibles.
Preschool through second grade's lesson is Fishers of Men. Peter, Andrew, James and John become fishers of men.
Third Graders Receiving Bibles:
Lily Ayer, Aaron Campbell, Nicholas Follmer, Ellie Grogin, Caitlyn Samples, and Rachael Samples
Director of Children's Ministry
---

Night Circle Book Review
All women of the church are invited to join the Lola Belle Young Night Circle on Monday, August 24th at 6:30 in the Fellowship Hall.
Everyone is encouraged to bring a favorite book - fiction, non-fiction, inspirational, educational, old or new, it's up to you - to share with the group!
This is always a fun meeting with lots of discussion of our favorite books - and there will be dessert also!
---
Search for New Director of Children's Ministry
Please be in prayer for the Staff Parish Committee as they seek to find a new Director of Children's Ministry, and also for Ms. Marian as she prepares for her retirement.
Do you know of someone who may be called to this ministry? A job description can be found
HERE
, or in the church office.
---
Strikes for Jesus! August 22 - 1:30 pm

All bowlers are invited to the Brunswick Bowling Lanes on Spalding Drive for this "just for fun" fellowship event.
This event is for EVERYBODY who likes to bowl, no matter how skilled, (or not!) and others are encouraged to come and watch.
Please contact Neil Odom if you would like to bowl.
---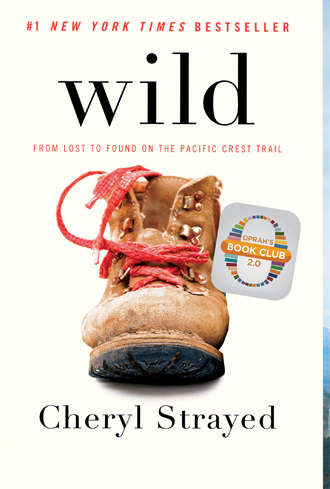 Mt. Carmel Women's Book Club: Sept. 4
The next meeting of the Book Club will be on September 4th at 7:00 p.m. in the Hope House. Light refreshments will be served.
The book of the month is Wild, From Lost to Found on the Pacific Crest Trail, by Cheryl Strayed.
---
Food Pack for Feed My Starving Children & Norcross Cooperative Ministry

Norcross Cooperative Ministry and Feed My Starving Children will sponsor the Big Peach Mobile Food Pack - September 24 - 27 at the North Atlanta Trade Center: 1700 Jeurgens Court, Norcross, GA 30093.
This event helps children both locally and around the world:
Internationally: Volunteers pack meals specially formulated for malnourished children. These meals are then sent to mission partners around the world including orphanages, schools and clinics.
Locally: During the weekend, everyone attending will bring non-perishable foods to help stock the local pantry at NCM.
You can help in two ways:
1. Help staff the NCM table during the pack times; receiving, sorting and boxing the food being collected. If you can help in this way, please call Shirley Cabe at 770-263-0013.
2. Volunteer to pack meals. Times and registration information are available on flyers on bulletin boards around the church, or in the church office, or go to
fmsc.org/mobilepack/events
.
Thank you for feeding hungry children locally and around the world!
---
Prayers and Concerns
Please join with others in our church family in praying our concerns and thanksgivings this week:
Prayers
Dorothy Edwards - rehab from hip surgery
The Bagwell's friend Patsy
Nephew of Christine Werdebaugh - recurrence of cancer
Friends of Kathryn Raye
Shelia Trentini's Aunt Gloria - surgery to determine what stage of cancer she has
Cousin of David & Cindy Jones: lung & throat cancer - in hospice care
Dawn Seigler's friend Marilynn who fell
Cousin of Bob & June Spruell: cancer
Berkeley Lake friend Kitty: recovery from hip surgery and stroke
Lucile Jones
Joanne Ragon's friend Gail & family: daughter killed by drunk driver
Gail Bolton: finger surgery on Friday - for success & no complications
John Hammarlund's mother: in hospice care
Jacque Tapley's father: improving - prayers to have feeding tube removed
College students & teachers beginning new semester
Elizabeth Crawford: job search / interviews
Thanksgivings
Susan Posey: great choir reunion with Furman Singers, saw friends and some family members too
Good Homecoming service
---
Ways to Make a Donation Electronically
Thank you for your support of Mt. Carmel!
There are many ways to give: You may use a Debit Card, Credit Card, or PayPal, o
r you may make
an automatic electronic funds transfer on a
one-time or recurring basis.
Click
HERE
to give electronically.
Every week:
Prayers
Worship this week
Birthdays and Anniversaries
Save the Date
Counseling Center
Norcross Cooperative
---
Sunday's Lesson
This week in worship the lesson will be:
Ezekiel 37
1 Corinthians 12:4-26
---
Birthdays this week:
John Salter
Sam Sigmon
Cindy Jones
Vicki Walden
Joanne Ragon
Anniversaries this week:
Boyd & Hillary Whaley
Steve & Nanci Hicks
---
Save the Date
ADULT CHOIR PRACTICE
AUGUST 19 - 7:00 PM
CHOIR ROOM
9:30 MUSICIANS PRACTICE
AUGUST 19 - 8:30 PM
SANCTUARY
COMMUNION TO ASSISTED LIVING HOME
MEN'S MINISTRY MTG. WITH DINNER
3RD GRADERS RECEIVE BIBLES
UMW NIGHT CIRCLE BOOK REVIEW
PRESCHOOL ORIENTATION WEEK
CHURCH PICNIC AT BERKELEY LAKE CHAPEL
---
Guest Password
If you need to access the internet in one of the church buildings, you will need to sign in using a Guest Password.
The current password is: barbecue
---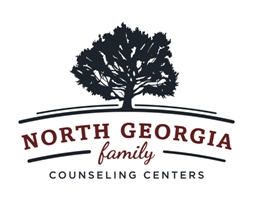 Family Wellness
through Counseling, Education and Research
Mt. Carmel proudly supports the North Georgia Family Counseling Center.

678-242-9355
ngfccumc@gmail.com
www.ngfccumc.org
---

As one of the founding churches of NCM, we encourage your support assisting those in need in our area.
Help with the most urgent needs.
---
Share your story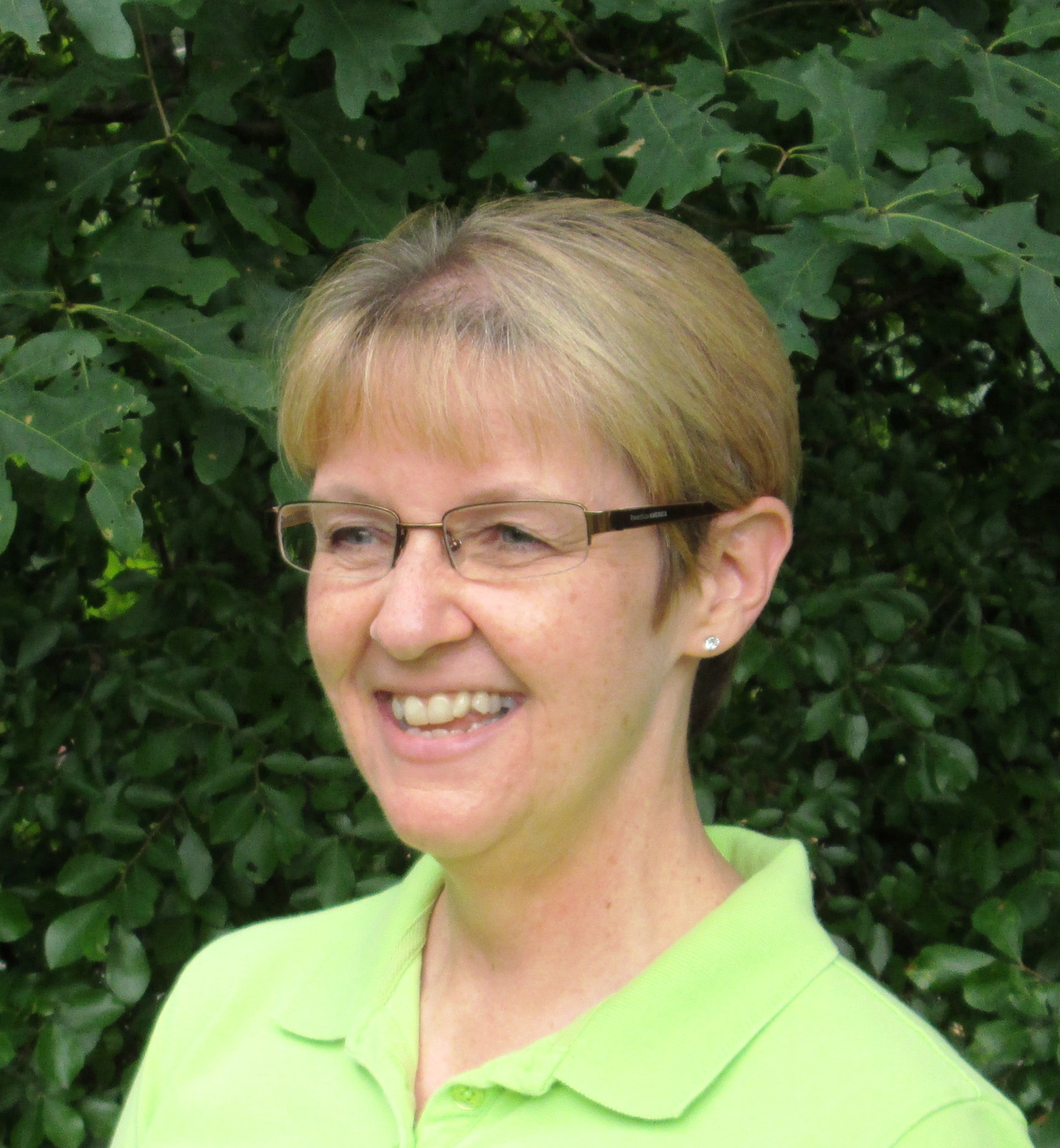 Do you have an article to include in next week's bulletin or newsletter?
Email these to
Suzanne Foster
or call the church office.