In the Newsletter this Week:
Homecoming / Heritage Sunday: August 20
Lunch Brunch: August 13 - 10:45 a.m.
Family Promise Update
Monday Night Study
NCM Hiring Event
Youth News
Kid's Corner: Teachers / Nursery Volunteers Needed
Women's Book Club
UMCOR Volunteers Needed
Preschool Consignment Sale
Prayers / Thanksgivings
Ways to Make a Donation
---
Homecoming / Heritage Sunday
August 20 - Combined Service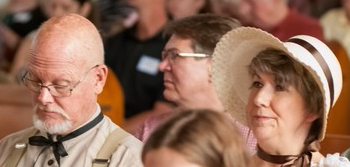 Mark your calendar for Homecoming/Heritage Sunday on August 20 at 10:30 am.
We'll journey back in time as we listen to "Voices From The Past" and meet church members from the 1800's to the 20th century sharing tales about Mt. Carmel's history.
After the service, everyone is invited to our traditional "covered dish" lunch in the Fellowship Hall.
Please bring a dish or two to share, and we'll continue the day of celebration of Mt. Carmel!
---
Lunch Brunch this Sunday!
August 13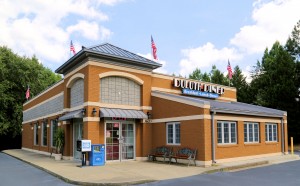 This week the Lunch Bunch will meet for BRUNCH
at about 10:45 a.m. (right after the 9:30 service)
We'll meet at the Duluth Diner:
3620 Peachtree Industrial Blvd,
Right out of church / Left onto Peachtree Ind. Blvd. / Diner is on the right, just before the light at Howell Ferry Rd.
H
ope you can join us! See Wynne Buran with any questions.
---
Family Promise Update:
Three Celebrations
#1 One of our Family Promise families closed on a mortgage on Monday!! Keala and her family will be living in Stone Mountain.
#2 Setup Volunteers for Host week two - Thanks for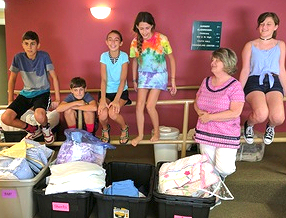 all of those who pitched in to get ready for the week: Carlyle & Vivian Reynolds, Marianne Thompson, Ann & Charles Joyner, Jason, Isaac, Kate & Aaron Campbell, Bob, Julie & Dylan Jones, Alison, Brandon & Kathryn Alesi, Alex Smith, Cynthia Grogin, and Deb Pittman.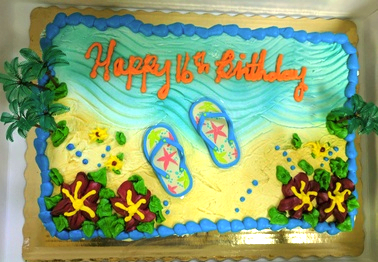 #3 One of our guests celebrated her 16th birthday on Monday evening!
We have two families (10 guests) staying with us this week. We have 3 adults, 2 teens, 2 elementary aged and 3 preschoolers. Come get to know these lovely families!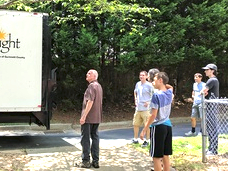 We have a few volunteer slots open on Saturday
(11am - 1pm and 4-7pm.)
(Waiting to unload the beds!)
---
Monday Night Study
Don't forget the Bible Study on Monday night, August 14th at 7:00 p.m. in the Hope House.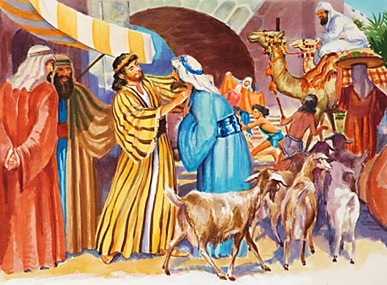 We'll continue with 2nd Samuel ... What is King David's son, Absalom up to? He's working to steal the hearts of Israel away from his own father! Shocking!!
Come and join our exploration! See
Wynne Buran
for more information.
---
NCM Hosts Hiring Event with
TRC Staffing Services
Tuesday, August 15, 2017
10:00 AM - 12:00 PM
Norcross Cooperative Ministry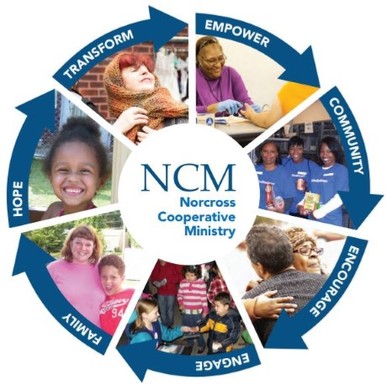 2275 Mitchell Road
Norcross, GA 30071
Interviewing for a variety of positions:
Order Picker, No Forklift - 1st & 2nd shifts - $11/hr.
Forklift Operator - 1st & 2nd shifts - $12 - $13 /hr.
Loader/Unloader - 1st, 2nd & 3rd shifts - $10/hr.
Be sure to bring a copy of your resume. Resume help and interview clothing will also be available.
All applicants are eligible to Register to win a gas card.
Call NCM with any questions - (770) 263-8268.
---
Youth News

(Gong Show 2016!)
The regular Youth Dinner and Program happens on Sunday evenings, beginning with dinner at 5:15 in the downstairs youth hall, followed by programming, fun and worship until 7:20.
For more information, see the Youth Newsletter
HERE
, or contact Youth Director
Emily Thompson
.
---
Kid's Corner: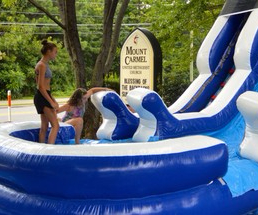 We had a wonderful time at our end of summer water fun day at on August 6th! Many thanks to the Mt Carmel youth who helped to make this a fun day for everyone. The pictures speak for themselves!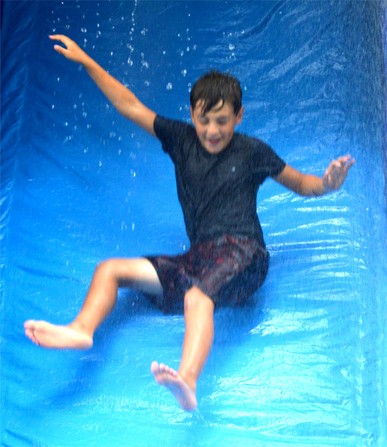 Due to this week's Family Promise use of our Sunday School rooms, and the lack of furniture that this entails, we will have a combined SS class in the Double Classroom Sunday, August 13th.
There will be a single service on Homecoming Sunday, August 20th, so no Sunday School. Younger children (Pre-K through 1st grade) are invited to come downstairs after the Children's Sermon, older kiddos are asked to stay in church for the Homecoming service.
Regular Sunday School will resume on Sunday, August 27th.
-------------------------------------------------
Sunday School Teachers and
Nursery Volunteers Still Needed
We are still in need of a couple of Sunday School Teachers for the fall, winter, and spring terms!
We need a commitment of one class a month with the 3rd to 5th grade Sunday school class.
We also have the following Nursery Volunteer positions open:
Infant Nursery: 9:30 - 1st Sunday of EVEN months
3-5 Yr Olds: 10:45 - 2nd Sundays
Our children are such a special part of our church - please consider filling one of these spots and let them know how important they are to us!
Please email or call Leslie if you can help. Thank you!
---
Women's Book Club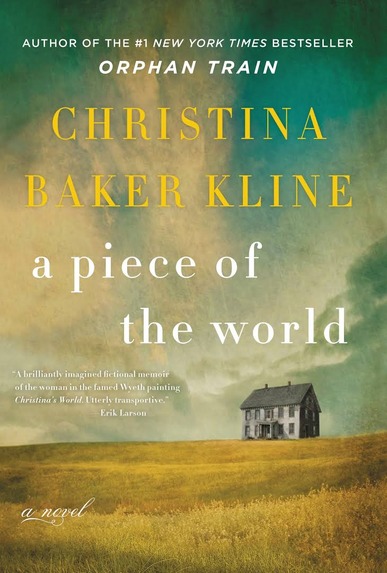 The next meeting of the Mt. Carmel
Women's Book Club will be on Friday, September 8th at 7:00 pm in the Hope House.
This month's book is, A Piece of the World, by Christina Baker Kline.
---
UMCOR Volunteers Needed
UMCOR is seeking willing volunteers 1 day per month, approximately 10 am to 2:45 pm to help make badges for early response team members and others responding to humanitarian needs following disasters. An UMCOR badge reassures survivors and officials alike of the wearer's connection to UMCOR and the people of the United Methodist Church.
Volunteers for badge-making will receive training, and all necessary equipment is provided.
LOCATION:
UMCOR Headquarters
458 Ponce de Leon Ave.
Atlanta GA 30308
IF INTERESTED, PLEASE CONTACT… Annamarie Reed at
areed@umcor.org
or 404-460-7663.
---
Preschool Consignment Sale in the Fall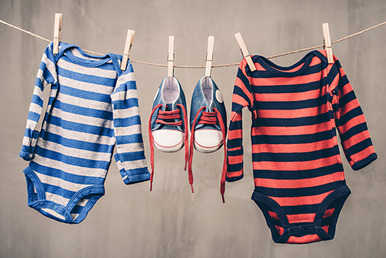 The Mt. Carmel Preschool will participate in a consignment sale this September and they need our help!
The sale will be at Christ the King Lutheran Church in Peachtree Corners and will include children's items as well as household things.
If you are cleaning out closets before we head back to school and have children's fall/winter clothing, shoes, sports equipment or toys, or any household items you are getting rid of, we would love to take it off of your hands!
All proceeds benefit the Preschool. Last March we made almost $1,000 at the consignment sale and we are hoping to do the same in September!
Just bring your donated items into the church office any weekday this summer and we will take it from there. I can also provide you with a receipt for your taxes next year.
Thank you!
---
Concerns and Thanksgivings
Please join with others in our church family in praying our concerns and thanksgivings this week:
Concerns
Family Promise guests with us this week
Dawn Seigler, Jerry McDonald, Jan Dodd - continue with rehab
Cynthia Currence – for daughters & granddaughter to be safe and closer to God
Cynthia Currence - for Women for Women International to raise more than enough funds to help women in Africa & Middle East
Jo Minor's brother – brain injury
McGee's daughter-in-law Dana – cancer & her husband Dale as her caregiver
Visitor Uva Gopi Srinivas Kondisetty - for job to support my family & for everyone suffering with hunger
Ruby Easley's friend Deborah – great-grandchildren in foster care until at least October
Wanda Jones – leukemia
Donna Riviere – new MS treatment
Vicki Walden's Aunt Gene - 93 yrs. old - broken hip
Diane Bond's nephew & wife divorcing - have teenage children
Penny Millar's cat Spike - serious medical issues
Safe travels for Cheryl Martin and group going to Alaska
Thanksgivings
Cynthia Currence: her daughter got a job
Rachel & Catie Samples turned 10 on Sunday
Julie Jones' father's surgery went well
Andy Raye's daughter Ashley has a baby - their first grandchild
---
Ways to Make a Donation Electronically
Thank you for your support of Mt. Carmel!
There are many ways to give: You may use a Debit Card, Credit Card, or PayPal, o
r you may make
an automatic electronic funds transfer on a
one-time or recurring basis.
Click
HERE
to give electronically.
Every week:
Prayers
Worship this week
Birthdays and Anniversaries
Save the Date
Counseling Center
Norcross Cooperative
---
Sunday's Lessons
Galatians 5:22-23
1 John 3:1-3; 5:19-20
---
Birthdays this week:
Jessee Hoge
Hayne Thompson
Cate Campbell
Anne Bailey
Chris Mitcham
Jenny Jensen
Rev. Michael Martin
John Michael Smith
Anniversaries
this week:
Hayne & Marianne Thompson
---
Save the Date
CHANCEL CHOIR PRACTICE
AUGUST 9 - 7:00 PM
CHOIR ROOM
9:30 MUSICIANS PRACTICE
AUGUST 9 - 8:30 PM
SANCTUARY
HOST FAMILY PROMISE GUESTS
AUGUST 6 - 13
DOWNSTAIRS ROOMS
WORSHIP SERVICES
AUGUST 13 - 9:30 & 11:00 AM
SANCTUARY
TRUSTEES MEETING
AUGUST 13 - 12:15 PM
KIKO'S MEXICAN RESTAURANT
YOUTH PARENT MTG.
AUGUST 13 - 4:30 PM
LOWER FELLOWSHIP HALL
FINANCE COMM. MTG.
AUGUST 13 - 6:30 PM
HOPE HOUSE
ADMINISTRATIVE BRD. MTG.
AUGUST 13 - 7:30 PM
ROOM 112/114
MONDAY NIGHT STUDY
AUGUST 14 - 7:00 PM
HOPE HOUSE
HOMECOMING REHEARSAL
AUGUST 16 - 6:00 PM
SANCTUARY
MEN'S MINISTRY MTG.
AUGUST 17 - 7:00 PM
FELLOWSHIP HALL
C.O.M. PLANNING RETREAT
AUGUST 19 - 10:00 AM
ROOM 112/114
HOMECOMING / HERITAGE SUNDAY SERVICE
"VOICES FROM THE PAST"
AUGUST 20 - 10:30 AM
COVERED DISH LUNCH
AUGUST 20 - 12:00 PM
FELLOWSHIP HALL
FIRST DAY OF PRESCHOOL
AUGUST 28 - 9:30 AM
---
Norcross
Cooperative
Ministry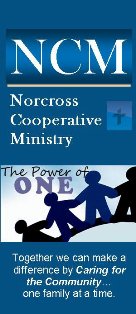 As one of the founding churches of NCM, we encourage your support assisting those in need in our area.
Donations of non-perishable food may be left in the NCM tub in the church foyer, and checks made to the church and marked for NCM may be dropped into the offering plate or by the church office.
---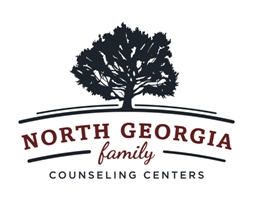 Family Wellness
through Counseling,
Education and Research
Mt. Carmel proudly supports the North Georgia Family Counseling Center.
5100 S. Old Peachtree Rd.
---
Share your story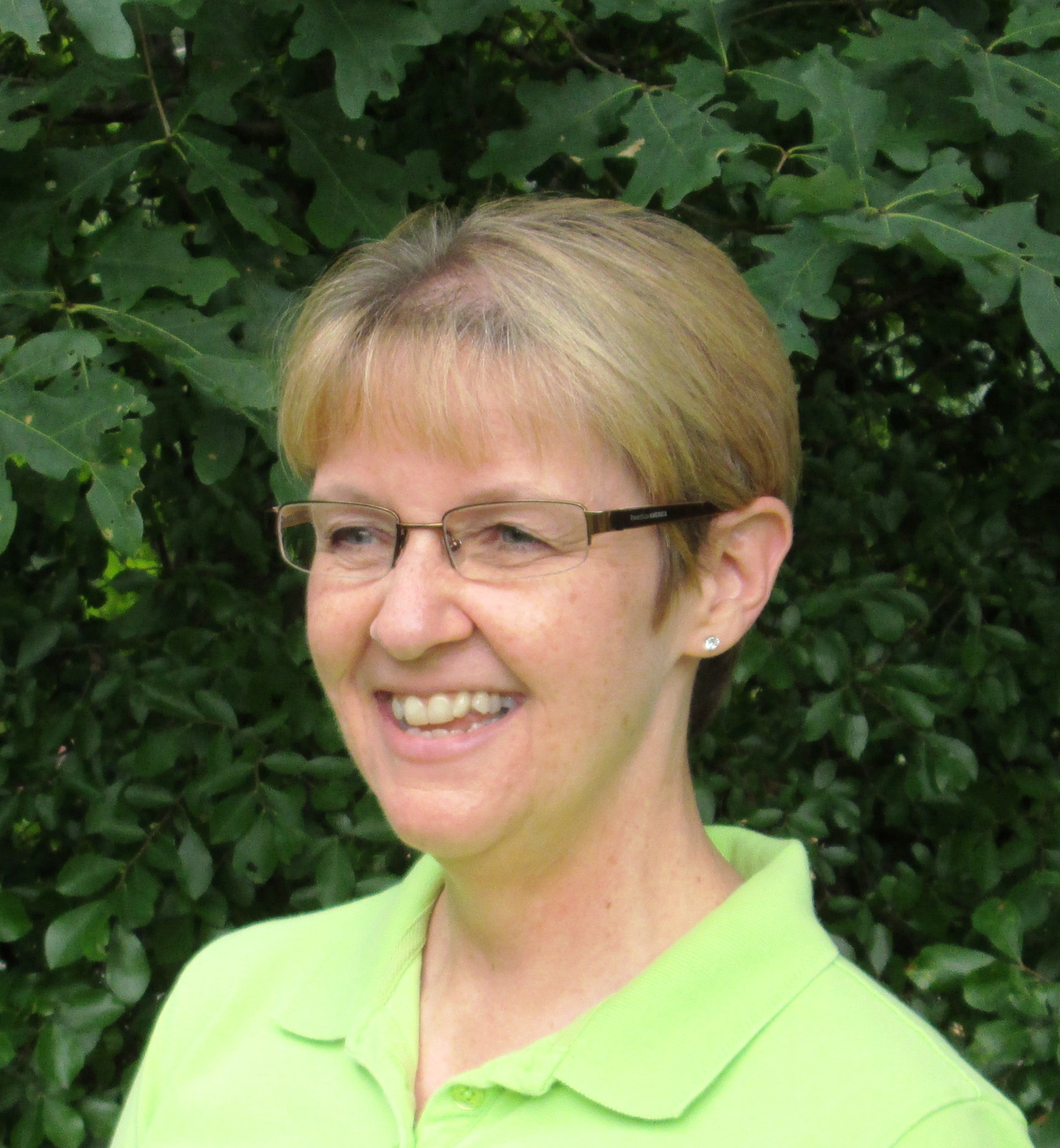 Do you have an article to include in next week's bulletin or newsletter?
Email these to
Suzanne Foster
or call the church office.