In the Newsletter this Week:
Lunch Bunch to Atlanta Bread Company: Nov. 12
Kids' Corner: Pageant Practice
Youth News: Mid-High Dinner Out: Nov. 12
Monday Night Study to Black Walnut: Nov. 13
UMW News
UMM Meeting
Kid's Night Out - Offered by the Youth: Dec. 8
Church-Wide Thanksgiving Dinner: Nov. 19
Angel Tree Almost Ready!
Women's Book Club: Dec. 1
Preschool Breakfast with Santa: Dec. 9
Holiday Events Calendar
Prayers / Thanksgivings
Ways to Make a Donation
---
Do You Have Lunch Plans on Sunday?
If not, the Lunch Bunch would be happy to have you join them at the Atlanta Bread Co. at the Forum (4880 Peachtree Corners Cir, Peachtree Corners, GA 30092) at about 12:15 p.m! See
Wynne Buran
for more information.
---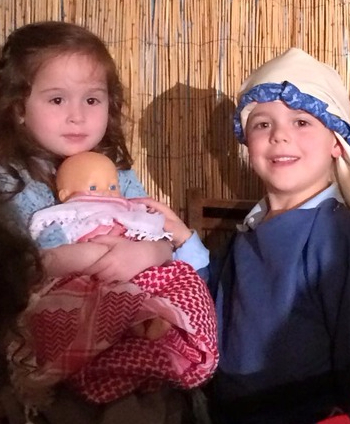 Kids Corner: Pageant Practice Underway!
We will have our second Children's Pageant practice this Sunday during the 11:00 am worship service.
Parts have been assigned and now we're busy rehearsing our lines and songs!
This year, we are going to perform a traditional Christmas Pageant that will be replete with the holy family, shepherds, wise men/women, angels, and critters. We would like this play to be intergenerational, so hopefully some adults and youth will join in!!
If your child (or you!) would like to be in the pageant but haven't signed up yet, please see Leslie Raymer ASAP. There is still room!
See you Sunday!
Directory of Children's Ministry
---
Youth News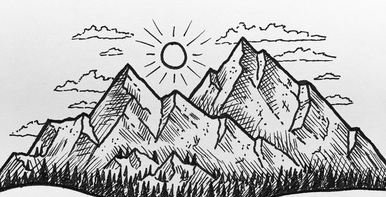 This Sunday will be a little different since the Sr. High Youth will be returning from their Retreat in Hiawassee, GA. The Mid-High Youth will have dinner out at Newk's at the Forum. We'll meet there at 6:00 p.m. and should be done by about 7:15.
Regular Youth Dinner and Program begins on Sunday evenings with dinner at 5:15 in the downstairs youth hall, followed by programming, fun and worship until 7:20.
For more information, see the Youth Newsletter
HERE
, or contact Youth Director
Emily Thompson
.
---
Monday Night Study Out to Dinner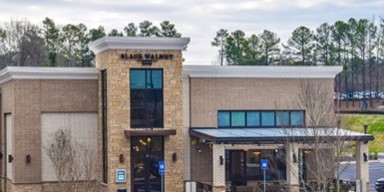 The next meeting of the Monday Study will be at the Black Walnut Cafe on Monday, November 13th, at 7:00 p.m. (5242 Peachtree Pkwy., Peachtree Corners, GA 30092)
New members are always welcome! Please contact
Wynne Buran
for more information.
---
News of the United Methodist Women
The UMW Night Circle will meet on Monday, Nov. 13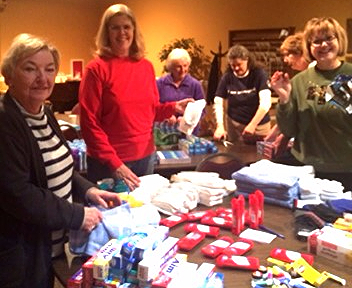 at 7:00 p.m. in the Fellowship Hall.
This month they will pack holiday boxes for
the shut-ins of the church. All women are invited to join the group for dessert and program.
The UMW Day Circle meets on Tuesday, Nov. 14 at 10:30 a.m. in the Hope House. This group enjoys taking on hands-on projects around the church. New members are always welcome!
---
Men's Ministry Meeting
The Men of Mt. Carmel will meet on Thursday, Nov. 16 at 7:00 p.m. in the Fellowship Hall. Plans will be made concerning the church Thanksgiving Dinner which the Men sponsor on November 19 at 6:00 p.m.
All men are encouraged to attend. Contact
Mark Bond
for more information.
---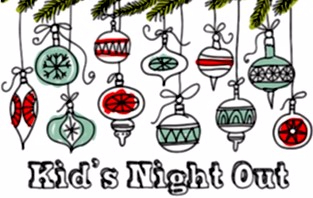 FRIDAY, DECEMBER 8 - 6:30 TO 9:30 PM
Kids 2 years to 5th grade are invited to join
the Mt. Carmel Youth for a night full of Christmas Fun!
Pizza * Gingerbread Houses * Games * Movie
RSVP
Emily Thompson * emily.mtcarmel@gmail.com
or check the box on the Connect Card
in the Sunday bulletin.
$5 donation to help cover supplies cost
---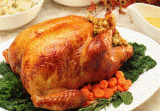 Church-Wide Thanksgiving Dinner
November 19 at 6:00 p.m.
Thanks to the Men's Ministry for providing turkey, ham, dressing, potatoes, beans, rolls and cranberry sauce! Everyone else should bring a favorite side dish or dessert to share and enjoy a Thanksgiving Dinner with your church family at Mt. Carmel.
---
The Angel Tree is Coming Soon!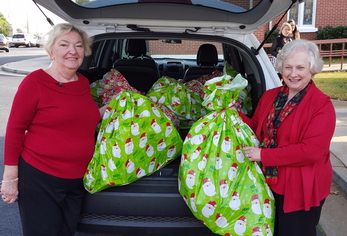 Each year, Mt. Carmel sponsors families in need and supplies them with gifts and food for the holidays. This year families will be included from several local schools as well as the Norcross Cooperative Ministry.
The tree will arrive in the foyer in time for the Thanksgiving Dinner on November 19th. It will be decorated with paper angels. Each angel has a gift that a member of the family has requested, and a number. Just choose an angel and on the sheet nearby, sign your name beside that angel's number. Then do your shopping and attach the angel to the gift.
The gifts MUST be returned to Mt. Carmel by Wednesday, DECEMBER 6th. (Place back under the Angel tree, or return to the church office during the week.)
Please do not wrap the gifts. Either place the gift in an open gift bag, or leave it unwrapped. This will help when sorting out the gifts.
Remember to stop by and pick up an Angel, and thank you for sharing the spirit of Christmas!
P.S. If you would like to help with the sorting of the gifts on Wednesday, Dec. 6th beginning at 5:00 p.m., please check the box on the Connect Card in your bulletin. Thank you!
---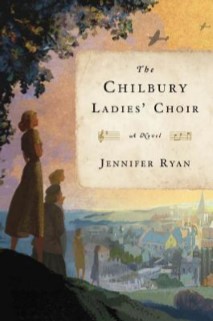 Women's Book Club
The next meeting of the Mt. Carmel
Women's Book Club will be on
Saturday, December 1 at 7:00 p.m. in the Hope House.
This month's book is,The Chilbury Ladies' Choir, by Jennifer Ryan.
---
Preschool Breakfast with Santa!
December 9th
9:00 & 10:00 AM seatings
Join us for all you can eat
pancakes, bacon, juice and coffee!
Crafts * Stories * Raffles
Professional photos with Santa too!
Holiday fun for everyone!
Cost: $7 - child (free if in high chair)
$10 - adult
Save time in line and reserve your space by
purchasing tickets in advance at
---

Holiday Events Calendar
Youth Progressive Dinner: December 2 - 6:00
Children's Christmas Pageant
December 3 - 6:00 pm
UMW Christmas Party: December 4
6:00 pm - Crawford Home
Kid's Night Out: December 8 - 6:30 until 9:30 pm
Preschool Breakfast with Santa
December 9 - 9:00 & 10:00 am seatings
Special Christmas Music: December 10
9:30 & 11:00 am
Down Home Holiday: December 17
10:30 Worship / 11:30 Lunch & Holiday Fun!
Christmas Eve Worship: December 24
10:30 am - Combined Morning Worship

5:00 pm - Traditional Christmas Eve with Holy Communion & Candlelight

11:30 pm - Usher in Christmas with

Holy Communion & Candlelight
---
Church Concerns and Thanksgivings
Prayers
Lamar Andrews - improved but starting chemo again
Karen & Michael Martin - Karen recovering from surgery, preparing for next step
Chris Bolton's friends John (heart trouble) and his wife Barbara (health issues)
Lane Shutt's neice Emily - young mother battling leukemia
Jacque Tapley's mom - trouble getting rid of a bad cough, and also one yr. anniversary of Jacque's father's death
Bill & Sandy Lacy - Kevin - recovering from stroke
Cheri Proels' brother Chuck - hospitalized with liver problems / also friend Greg & family - cancer
Ann Blue - looking for full time job
Susan Posey - recovering from surgery
Gail Bolton's granddaughter Marin - ear surgery on 12/11
Wynne Buran's daughter Erin
Easleys - Gene & Cody D.
Thanksgivings
Thankful for autumn
For all those Saints who have gone before us
---
Ways to Make a Donation Electronically
Thank you for your support of Mt. Carmel!
There are many ways to give: You may use a Debit Card, Credit Card, or PayPal, o
r you may make
an automatic electronic funds transfer on a
one-time or recurring basis.
Click
HERE
to give electronically.
Every week:
Prayers
Worship this week
Birthdays and Anniversaries
Save the Date
Counseling Center
Norcross Cooperative
---
Sunday's Lessons
Deuteronomy 32:48-50, 52
Deuteronomy 34:1-12
---
Birthdays this week:
Emory Riviere
Gail Bolton
John Whitlow
Quentin Proels
Bob Fugate
Jeffrey Bolton
Jan Dodd
Peter Campbell
Lamar Andrews
Anniversaries
this week:
---
Save the Date
CHANCEL CHOIR PRACTICE
NOV. 8 - 7:00 PM
CHOIR ROOM
9:30 MUSICIANS PRACTICE - NOV. 8
8:30 PM - SANCTUARY
SR. HIGH YOUTH RETREAT TO
HIAWASSEE, GA
NOV. 10 - 12
SUNDAY WORSHIP SERVICES
NOVEMBER 12
9:30 & 11:00 - SANCTUARY
CHILDREN'S PAGEANT PRACTICE
NOVEMBER 12 - 11:00 AM
SUNDAY SCHOOL ROOMS
FINANCE COMM. MTG.
NOVEMBER 12 - 12:00 PM
HOPE HOUSE
MID-HIGH YOUTH DINNER AT NEWK'S AT FORUM
NOVEMBER 12 - 6:00 PM
MONDAY NIGHT STUDY
NOVEMBER 13 - 7:00 PM
BLACK WALNUT CAFE
UMW NIGHT CIRCLE
NOVEMBER 13 - 7:00 PM
FELLOWSHIP HALL
UMW DAY CIRCLE
NOVEMBER 14 - 10:30 AM
HOPE HOUSE
ADULT/FAMILY COUNCIL
NOVEMBER 15 - 6:00 PM
YOUTH HALL
SPR COMM. MTG.
NOVEMBER 15 - 6:00 PM
HOPE HOUSE
MEN'S MINISTRY MTG.
NOVEMBER 16 - 7:00 PM
FELLOWSHIP HALL
C.O.M. MEETING
NOVEMBER 18 - 10:00 AM
LOIS SALTER'S HOME
THANKSGIVING DINNER
NOVEMBER 19 - 6:00 PM
FELLOWSHIP HALL
OFFICE CLOSED
NOVEMBER 23 & 24
FOR THANKSGIVING
YOUTH TO LAKE LANIER LIGHTS
NOVEMBER 26
YOUTH GIRLS NIGHT OUT / BOYS NIGHT OUT
DECEMBER 1 - 6:30 PM
YOUTH PROGRESSIVE DINNER
DECEMBER 2 - 6:00 PM
CHILDREN'S CHRISTMAS PAGEANT
DECEMBER 3 - 6:00 PM
SANCTUARY
UMW CHRISTMAS PARTY
DECEMBER 4 - 6:00 PM
CRAWFORD HOME
KID'S NIGHT OUT
DECEMBER 8 - 6:30 - 9:30
DOWNSTAIRS ROOMS
PRESCHOOL BREAKFAST WITH SANTA
DECEMBER 9
9:00 & 10:00 AM SEATINGS
SPECIAL MUSIC SUNDAY
DECEMBER 10
9:30 & 11:00 AM
SANCTUARY
DOWN HOME HOLIDAY / COMBINED WORSHIP
DECEMBER 17
10:30 AM - WORSHIP
11:30 AM - LUNCH & FUN
SANCTUARY / FELLOWSHIP HALL
CHRISTMAS EVE SERVICES - DEC. 24
10:30 AM - MORNING WORSHIP
5:00 & 11:30 PM - CHRISTMAS EVE WITH COMMUNION AND CANDLELIGHT
SANCTUARY
OFFICE CLOSED
DEC.25 - JAN. 1
---
Norcross
Cooperative
Ministry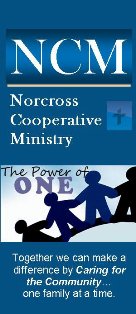 As one of the founding churches of NCM, we encourage your support assisting those in need in our area.
Donations of non-perishable food may be left in the NCM tub in the church foyer, and checks made to the church and marked for NCM may be dropped into the offering plate or by the church office.
---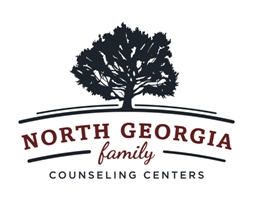 Family Wellness
through Counseling,
Education and Research
Mt. Carmel proudly supports the North Georgia Family Counseling Center.
5100 S. Old Peachtree Rd.
---
Share your story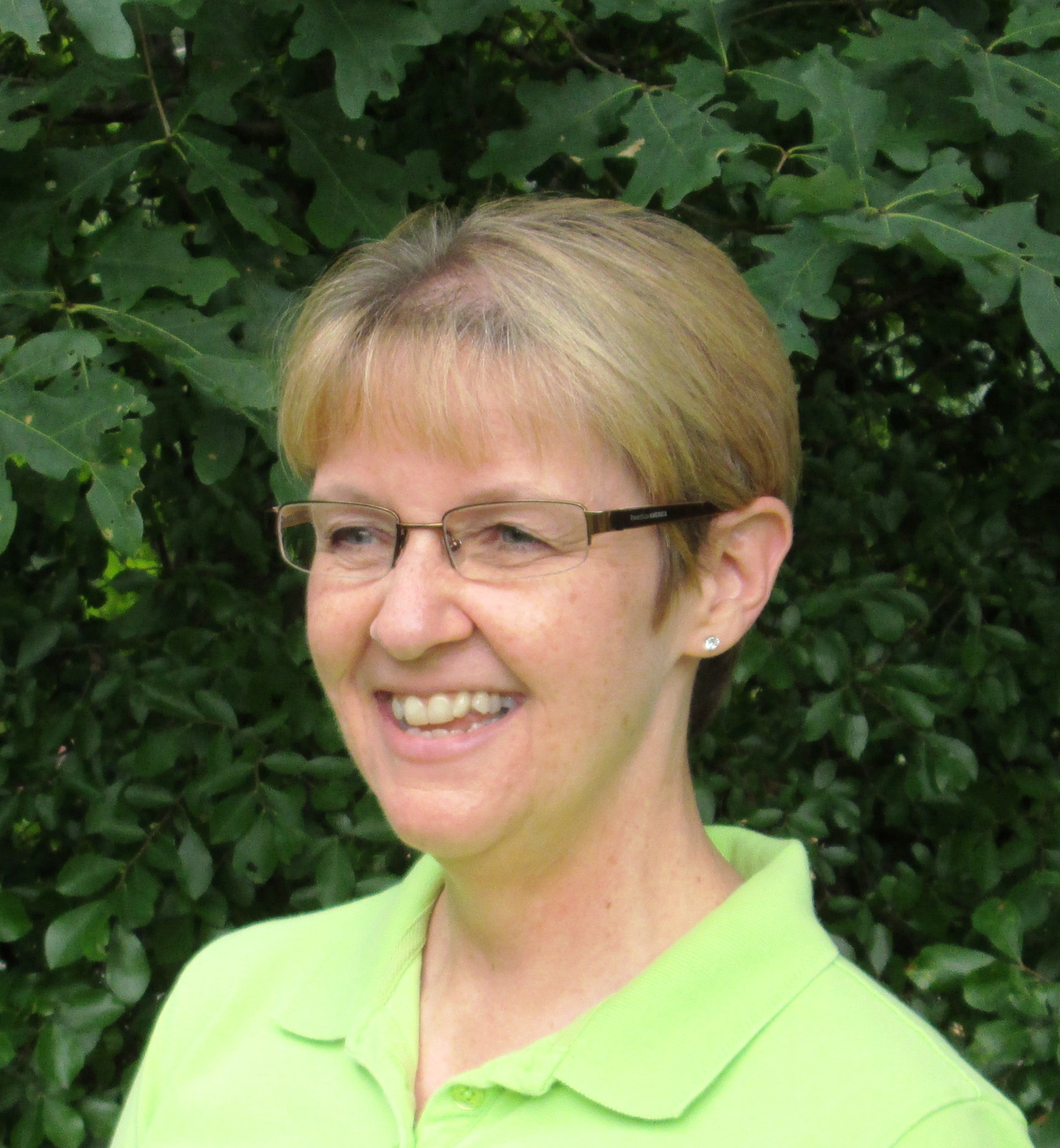 Do you have an article to include in next week's bulletin or newsletter?
Email these to
Suzanne Foster
or call the church office.