In the Newsletter this Week:
From Pastor Cyndi
Mission Moments
Kid's Corner: Pageant Practice

Loan of Nativities

Leave A Trace: November 27

UMW to Deliver Christmas Cards

Women's Book Club: December 2

UMW Unit Christmas Party: December 6

Youth News: Kid's Night Out - December 9

Art Date: Blind Boys of Alabama - December 9

Order Poinsettias Now!

Preschool Food Drive

Breakfast with Santa: December 10: 9:00 & 10:00 am
Girl Scout Needs Help with Gold Award
Prayers / Thanksgivings

Ways to Make a Donation
---
Crablegs and Crawfish for Thanksgiving Dinner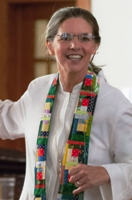 It was the day before Thanksgiving. We had spent the previous week out-of-town, and there was no food in the refrigerator or on the shelves. I loaded the boys into the car, and we headed to the grocery store.
I wasn't excited about cooking for Thanksgiving. There would be no aunts and uncles and grandmothers and grandfathers to share the responsibilities. It was just the four of us.
As we entered the store, I noticed the advertising flyer. Hmm… there was a great price on crab legs.
I asked the boys, "How about crab legs?"
Matt and Mark were ecstatic. They loved crab legs. "Yes!"
The seafood refrigerators had some other delicious surprises. Crawfish! (This was Louisiana.)
It was just the four of us. We could have a Thanksgiving meal with the food we love.
The boys and I began to plan a menu with side dishes traditionally served with seafood. Corn on the cob! Potatoes! Salad (no exclamation point for that side dish.)
I was excited, too. Unlike a traditional Thanksgiving meal, this would only take an hour or so to prep and cook. This would be the easiest Thanksgiving meal ever.
As we tooled along, the boys hanging onto the grocery cart, I remarked how fun it would be to have crab legs and crawfish for Thanksgiving!
"Yes it will!" answered Matt. Then he added plaintively, "But can we have turkey, too?"
And when we put the turkey in the cart Mark asked, "can we have cranberries, too?"
Next they asked about dressing. And deviled eggs? And green bean casserole?
The crab legs and crawfish ended up in the freezer, on hold for a non-holiday meal.
Even though neither of the boys cared for turkey (too dry), cranberries (too sour), or dressing (too many onions), that's what we cooked. Mostly they filled their plates with food that they didn't care about, and then ate rolls and dessert.
Why ask for food they didn't like?
Maybe they felt like since everyone else eats turkey for Thanksgiving, our family should, too.
Since then, we've added other dishes to our thanksgiving meal. Our menu includes carrot soufflé, and when we eat this we remember going out as a family to Piccadilly Café in Baton Rouge. We've added meringue pie, and as I whip up the meringue I give thanks for the church in Missouri where I learned how to make this. We've added coconut cake, and when we cut this we will joke about how cousin Jared's parents wouldn't let him eat food with added sugar, and the look of surprise on his face the first time he had coconut cake.
Over the years, we've tried other dishes, but the ones that have stuck to the menu represent more than foods we like. The menu has evolved to reflect our memories of people who have made a difference in our lives.
And that's what I hope for you. I pray that your Thanksgiving meal is filled with joyful remembrances of the people who have blessed you. I know that some of us will be missing family members who have passed away. Others are missing friends and family members who are unwilling or unable to get together. Others are overwhelmed with too much to do for what seems like too many people.
But whatever the circumstances, whether turkey, crab legs or crawfish, I pray that joyful memories bubble up in your celebration. And that joyful memories are created in times together.
God has given you people to love and treasure. And to show you that you are loved and treasured by God.
Happy Thanksgiving,
P.S. I have begun sending daily texts with a short message of hope for the seasons of Thanksgiving and then Advent.
These go out at a random time between 9 and 10 am.
You can receive these by texting the message:
@mtctext to the number 81010.
---
Mission Moments from November 20

Did you see the Mission Moments by
Megan Gallagher, Elizabeth Sigmon and Craig German last week?

If not - click
HERE
to see their messages!
Worship Fully. Spend Less. Give More. Love All. #AdventConspiracy
---
The Angel Tree is Ready to Go!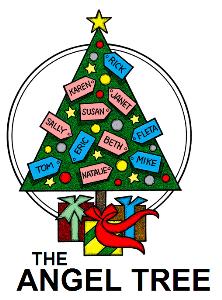 The tree is loaded with angels so representing families from local schools, NCM, and Family Promise so remember to stop by the foyer and take one or two!
Just sign the list provided with the number on your angel, do your shopping, and return your gifts (unwrapped) to the church by December 7th.
Want to Do More to Help?
In addition to providing gifts,
you can help to sort those gifts on Wednesday evening, December 7th beginning at 5:00 in the Fellowship Hall. The sorting will take several hours, but any time that you can spare will be appreciated! (A light dinner will be provided.)
Thank you for helping children from local schools and Norcross Cooperative Ministry have a merry Christmas!
---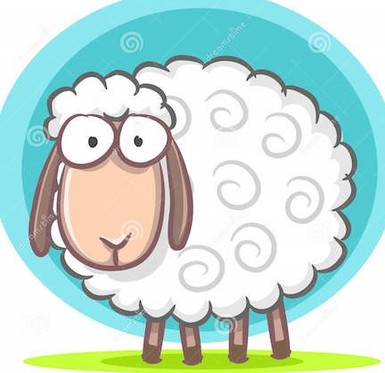 Kid's Corner
Children's Christmas Pageant: Dec. 4th at 6:00 p.m.
Our final Sunday practice in the sanctuary will be Sunday November 27th at 12:15.
We will first meet in the Fellowship hall for a quick pizza lunch. Then, we will first practice with our songs with John, so that the little ones can head home while the speakers run through their lines.
Dress rehearsal will take place on Saturday December 3 at 10 am.
The pageant is on December 4th at 6 pm.
This year, our play will be What Is Christmas All About?
Come and join us as we learn from our children and what the true meaning of Christmas is.
As always, we will have a yummy reception in the Fellowship Hall after the play. (If you can bring finger-foods for the reception, please check the box on the back of the Connect Card in your Sunday bulletin, or see Marianne Thompson. Thanks!)
Have a wonderful Thanksgiving Holiday
See you Sunday!
Cheers, Leslie
---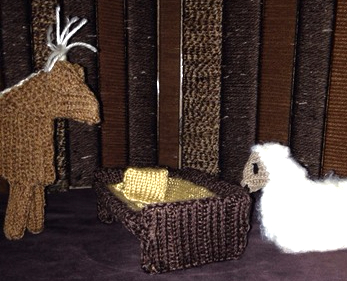 Loan of Nativities
Do you have a Nativity set that you would be willing to loan to the church for the holiday season? These will be displayed in the altar area during Advent and a variety of types and sizes would be wonderful!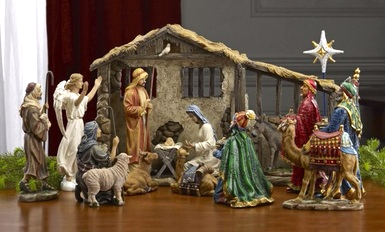 Please DO NOT loan any that are fragile or very sentimental! While extreme care will be taken with them, there is always the possibility that something could be damaged while on display.
If you can loan one or more nativities, please bring them to the Worship Service on Sunday, November 27th to be placed at the altar. Thank you!
---
Welcome the Leave A Trace Foundation
On Sunday, November 27th the Mt. Carmel Men's Ministry will present a gift to Christina and Joshua Lee, co-founders of the
Leave a Trace Foundation
. We are thankful that they and their team work so hard to provide clean water to those in other parts of the world.
Kelly Lee (their mother) will also be with them. She volunteers with
Out of Darkness: A ministry of the Atlanta Dream Center
, a ministry that helps rescue victims of sex trade. She will be available in the History Room between services to talk to anyone who may have an interest in or want to learn more about this ministry.
The gift will be presented at both the 9:30 and 11:00 services.
---
UMW Delivers Your Church Christmas Cards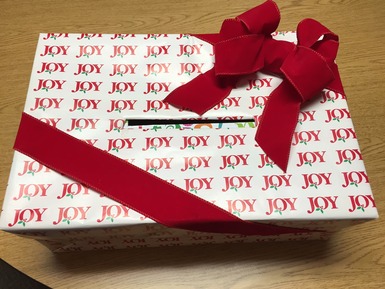 Beginning this Sunday, November 27, the United Methodist Women will deliver your Christmas cards to your church friends during Advent.
Just bring your labeled cards to church and drop them into the wrapped, alphabetical boxes at the back of the sanctuary. If you are at the church on some other day and would like to check to see if you have cards, they are stored in the History Room at the back of the sanctuary.
---
Women's Book Club: December 2nd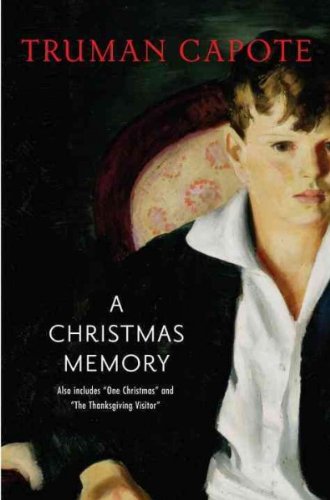 The book club will meet in the Hope House on Friday night, December 2nd at 7:00 p.m.
This month's book is, A Christmas Memory: One Christmas and The Thanksgiving Visitor, by Truman Capote.
Light refreshments will be served.
---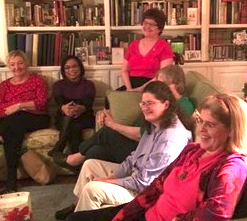 UMW Unit Christmas Party:
December 6 at 6:00 p.m.
All women of the church are invited to attend the United Methodist Women's Unit Christmas party! Margaret Crawford hosts the party at her house this year and everyone will sign up to bring a dish to share.
There will also be a gift exchange of gifts costing NO MORE THAN $25. (wrapped - no name - no gag gifts please!)
Please RSVP to the
church office
or reply to the UMW email so that Margaret knows how many places to set! Also to sign up for a dish to bring and for directions or with any questions.
---
Youth News
Get Ready for ...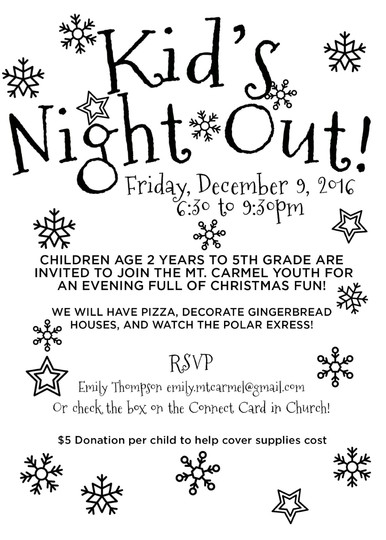 The regular youth meeting is on Sunday evenings in the lower fellowship hall and classrooms. Dinner begins at 5:15, followed by games, fun, programs, music and worship until 7:30.
For upcoming youth events and contact information, see the youth calendar
H
ERE
. Or contact Youth Director,
Emily Thompson
.
---
Art Date!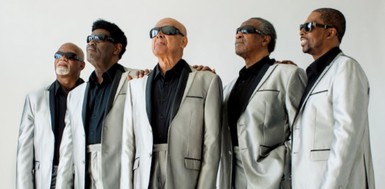 Blind Boys of Alabama
Friday, December 9 at 7:00 pm
Ferst Center for the Arts (Ga Tech)
One of the South's most storied and influential vocal groups, The Blind Boys of Alabama return with their GRAMMY-winning Christmas show.
Celebrate the holidays with these Gospel Music Hall of Famers as they perform soul-stirring songs from their holiday albums Talkin' Christmas! and Go Tell It on the Mountain, along with other classic gospel and soul gems from their 75-year career.
RSVP your interest to
Katrina Stone
so we can get tickets to sit together.
---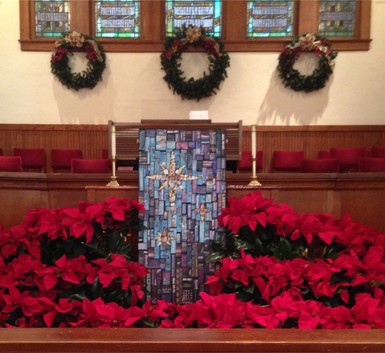 Order Poinsettias Now!
Once again, the Mt. Carmel United Methodist Women will sponsor the placing of poinsettias in the sanctuary for the Christmas season.
If you would like to have a poinsettia placed in the church in honor or memory of someone, please fill out the order form in the Sunday bulletins and put it, with your check, in the offering plate, or contact the
church office
.
Cost: $10.00 per plant.
Please make checks payable to:
Mt. Carmel UMW.
DEADLINE FOR ORDERS: Dec. 11, 2016.
---
Preschool Food Drive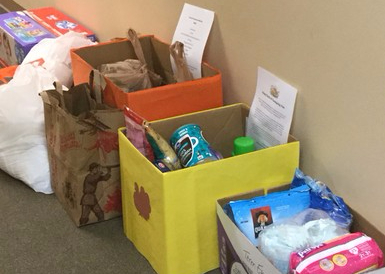 Thanks to the Preschool families for their donations to the Preschool Food Drive for Norcross Cooperative Ministry!
---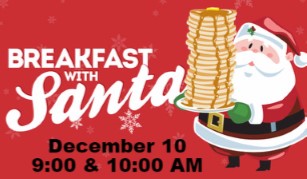 Mark your calendar for the Preschool's
Breakfast with Santa!
Enjoy a delicious pancake breakfast,
raffles, stories with Santa's Elves, and a
professional Photo-Op with Santa himself!
Kids: $7.00 / Adults: $10.00
To make a reservation, email
or contact the church office.
---
Girl Scout Needs Help with Her Gold Award
One of our local Girl Scouts, Brooke Pearson, is working on her Gold Award Project and she needs our help!
Brooke's topic is Teen Dating Violence Awareness. She has already hosted a workshop for other Girl Scouts aged 13-18.
She has also partnered with Partnership Against Domestic Violence and hopes to provide them with some of the items on their wish-list that will be given to victims of domestic violence who they help.
Brooke has placed a black basket in the foyer at Mt. Carmel near the NCM container. If you would like to help her collect these items, please see the wish list
HERE
, and then shop and drop the items in the container. (Please note that the previous link to the wish list was incorrect - it has been changed, so please try it again!)
Thank you from Brooke and also from those who these donations will help.
---
Prayers and Concerns
Please join with others in our church family in praying our concerns and thanksgivings this week:
Prayers and Concerns
For Jacque Tapley's mother after the death of Jacque's father.
Chris Bolton: family healing
Ruby Easley: friends Danny - massive stroke / Brian - pancreatitis / Helen - cancer
Lyle Hoge: wisdom teeth removed
All those traveling
Cynthia Currence: for discernment of judge in her daughter's divorce / custody case
Vickie Tucker: for family of U.S. Marshall who was killed Taylor knows their son - one of 5 children
Children and families involved in school bus accident in Chattanooga
Thanksgivings
Ruby Easley: her brother is recovering well
JoAnn Weathers: for our Heavenly Father's love and the love he has placed in our hearts to give to others
Lyle Hoge: has been accepted to one college already
For all of the college students in church on Sunday
Sam Tapley: thanks from Sam and Jacque for love and concern shown to them after her father's death / also for good friends who listened and helped Sam through a rough issue
John Hammarlund: for the support shown to him after his mother's death
---
Ways to Make a Donation Electronically
Thank you for your support of Mt. Carmel!
There are many ways to give: You may use a Debit Card, Credit Card, or PayPal, o
r you may make
an automatic electronic funds transfer on a
one-time or recurring basis.
Click
HERE
to give electronically.
Every week:
Prayers
Worship this week
Birthdays and Anniversaries
Save the Date
Counseling Center
Norcross Cooperative
---
Sunday's Lessons
Joel 2:12-13, 28-29
Luke 11:13
---
Birthdays this week:
Chris Smith
Frances Sigmon
Angie Bolton
Madelene Nicholson
Annette Rogers
Anniversaries
this week:
---
Save the Date
NO CHOIR OR 9:30 PRACTICE - NOVEMBER 23
HAPPY THANKSGIVING!
NOVEMBER 24 - 25
OFFICE CLOSED
1ST SUNDAY OF ADVENT
NOVEMBER 27
WORSHIP 9:30 & 11:00 AM
CHILDREN'S PAGEANT PRACTICE
NOVEMBER 27 - 12:15 PM
SANCTUARY
NO YOUTH ON NOVEMBER 27
BROWN BAG STUDY
NOVEMBER 29 - 11:30 AM
HOPE HOUSE
WOMEN'S BOOK CLUB
DECEMBER 2 - 7:00 PM
HOPE HOUSE
CHILDREN'S PAGEANT DRESS REHEARSAL
DECEMBER 3 - 10:00 AM
SANCTUARY
YOUTH PROGRESSIVE DINNER
DECEMBER 3: 6:00 - 9:00 PM
MEET AT CHURCH AT 5:45.
WORSHIP SERVICES
DECEMBER 4 - SANCTUARY
9:30 & 11:00 AM
ADULT/FAMILY COUNCIL MTG.
DECEMBER 4 - 10:30 AM
HOPE HOUSE
DINNER THEATER AUDITIONS
DECEMBER 4 - 12:00 PM
FELLOWSHIP HALL
CHILDREN PAGEANT
DECEMBER 4 - 6:00 PM
SANCTUARY
NO YOUTH DUE TO CHILDREN'S PAGEANT
UMW PARTY AT CRAWFORD HOME - DEC. 6 - 6:00 PM
ANGEL TREE GIFTS DUE / SORTING
DEC. 7 - 5:00 PM
FELLOWSHIP HALL
HOLY COMMUNION
DEC. 7: 6:30 - 7:00 PM
SANCTUARY
KIDS' NIGHT OUT
DEC. 9: 6:30 - 9:30 PM
LOWER FELLOWSHIP HALL / CLASSROOMS
PAIRS & SPARES PARTY
DEC. 9 - 6:30 PM
GARNER'S HOME
PRESCHOOL BREAKFAST WITH SANTA
DEC. 10: 9:00 & 10:00 AM
FELLOWSHIP HALL
CHRISTMAS MUSIC PROGRAMS
DEC. 11: 9:30 & 11:00 AM
SANCTUARY
YOUTH TO LAKE LANIER
DEC. 11 - 12:15 PM
PRESCHOOL NATIVITY PLAY
DEC. 13 - 12:00 PM
SANCTUARY
HOLY COMMUNION
DEC. 14: 6:30 - 7:00 PM
SANCTUARY
COMBINED WORSHIP SERVICE
DEC. 18: 10:30 AM
SANCTUARY
DOWN HOME HOLIDAY
DEC. 18 - 11:30 AM
FELLOWSHIP HALL
CHRISTMAS EVE: DEC. 24
5:00 PM - CHILDREN'S SERVICE
7:00 PM - WORSHIP SERVICE with HOLY COMMUNION
11:30 PM - WORSHIP SERVICE with HOLY COMMUNION
CHRISTMAS DAY WORSHIP SERVICE
DECEMBER 25 - 4:00 PM
SANCTUARY
---
Norcross
Cooperative
Ministry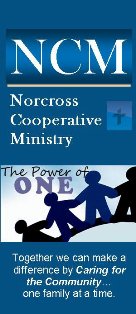 As one of the founding churches of NCM, we encourage your support assisting those in need in our area.
Donations of non-perishable food may be left in the NCM tub in the church foyer, and checks made to the church and marked for NCM may be dropped into the offering plate or by the church office.
---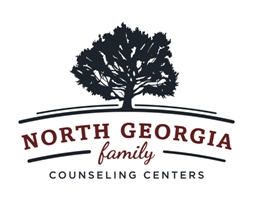 Family Wellness
through Counseling,
---
Share your story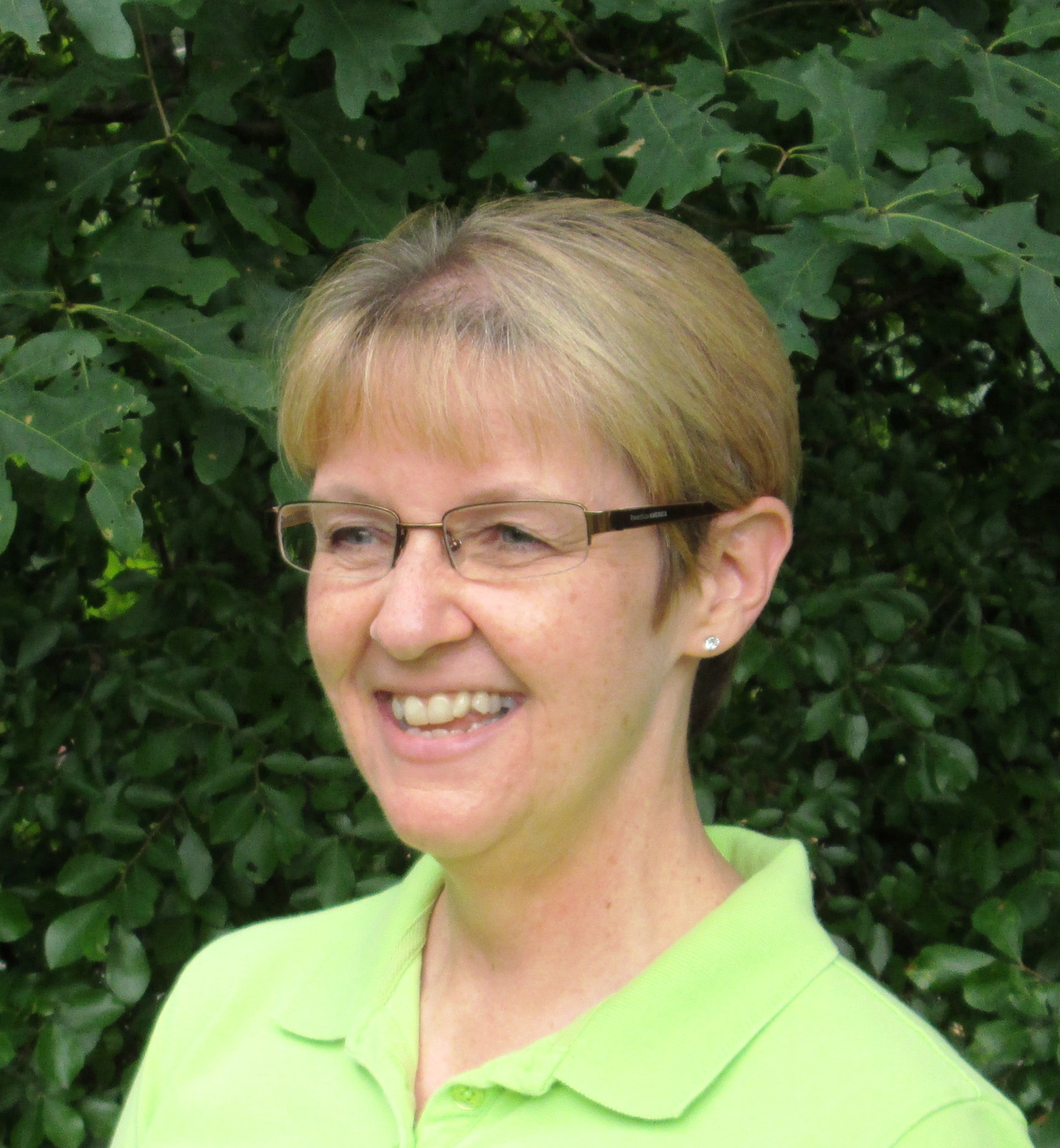 Do you have an article to include in next week's bulletin or newsletter?
Email these to
Suzanne Foster
or call the church office.