In the Newsletter this Week:
From Pastor Cyndi

Mt. Carmel Thanksgiving Dinner: November 20

Arts & Crafts Fair: November 20

Christmas Tree Volunteers Needed: November 20
Angel Tree Ready: November 20
Family Promise: Urgent Needs
Kid's Corner: Pageant Practice

Loan of Nativities

Leave A Trace: November 27

Women's Book Club: November 11

UMW Unit Christmas Party: December 6

Youth News: Kid's Night Out - December 9

Art Date: Blind Boys of Alabama

Breakfast with Santa: December 10
Girl Scout Needs Help with Gold Award
Girl Scout Service Unit Food Drive
Thank You Very Much
Prayers / Thanksgivings

Ways to Make a Donation
---
My Bad!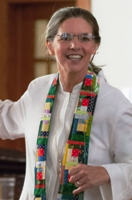 My bad! A year or two ago, we began putting the upcoming scriptures in the bulletin. We were following the advice of preaching professor Rolf Jacobson, who said that people get a lot more out of a sermon if they have read the scripture ahead of time.
My bad—I included the wrong scriptures on Sunday. This week we are reading the story of Daniel in the Lion's Den. You can read this in
Daniel 6.
Many of us heard this story as children (or at least, a sanitized version). The awe and wonder is there for adults, too. I'm not sure what is more amazing, that Daniel survived the night in a lion's den or that he survived the political infighting!
But seriously, there is a lot to learn from this man who flourishes in enemy territory, working with people who are out to get him: Turn your attention to God. At regular times. Throughout the day. Remember who you are. Remember whose you are.
Annie Dillard says that how we spend our days IS how we spend our lives. Regular habits that encourage us to think, "how would Jesus handle this", to notice and give thanks for blessings, to bend our knees in confession—these habits can be the means of grace God uses to shape us more like Christ.
Alternatively, we can fill our days with other habits. Scripture warns of some of these, like gossip, envy, holding on to anger and bitterness.
I've prayed enough silent prayers to know that my mind comes up with a lot of crazy thoughts! But these prayers, giving each thought to God, is also teaching me to consider my part in this process. When the crazy thought comes up, I can ask whether this thought is consistent with the fruit of the Spirit (love, joy, peace, patience, kindness, generosity, faithfulness, gentleness, and self-control).
These regular times when I practice turning thoughts to God and listening for whether my thoughts are consistent with God's desires, are about more than what happens during prayer time.
For example, yesterday when I realized that I had put the wrong scripture in the bulletin, my initial thought was, "I cannot do anything right!"
What a lie! And what a contrast to how God sees me—broken and sinful but also beloved and created in God's image!
John Wesley talked about going on to perfection, in which our thoughts and actions are motivated by love. Our day-to-day habits and practices are part of the means of grace that God uses to bring transformation.
How are your daily habits shaping you? Where are they leading you? Daniel prayed three times a day, like clockwork. And he was prepared and faithful when his life depended on it.
I'll see you this Sunday!
Pastor Cyndi
P.S. Last week I wrote about the importance of listening as the best way of responding to political differences. Therapist Kelly Flanagan has
an excellent description
of how to listen to family members at upcoming Thanksgiving and other holiday celebrations.
I'll see you on Sunday,
---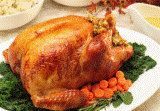 Mt. Carmel Thanksgiving Dinner:
November 20 at 6:00
Bring a side dish or dessert to share and enjoy a Thanksgiving Dinner at Mt. Carmel!
Thanks to the Mt. Carmel Men's Ministry for providing the turkey, ham, dressing, potatoes, green beans, rolls and cranberry sauce! Happy Thanksgiving!
---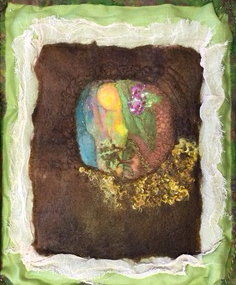 Arts & Crafts Fair: November 20
During the day, as well as at the Thanksgiving Dinner on Sunday, November 20, you are invited to enjoy an Arts & Crafts fair in the Fellowship Hall!
Several of our own Mt. Carmel artists will be featured - Arzell Thompson, Tara Campbell, Katrina Stone and Sam and Jacque Tapley so far, and others are invited.
A portion of the proceeds of all sales will be donated to Mt. Carmel. If you have artwork or crafts that you would like to have included, please contact
Sam Tapley
/ 770-833-0091.
---
Christmas Tree Volunteers Needed: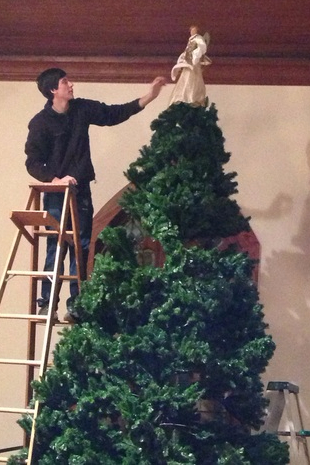 November 20 - 4:00 pm
At 4:00 p.m. this Sunday, some strong volunteers are needed to help set up the Christmas tree in the sanctuary!
The tree will be set up and lights attached in the afternoon, then volunteers will be invited to decorate it after the Thanksgiving dinner that night.
The Angel tree will also be assembled at 4:00 p.m.
If you're able, please plan to help!
---
The Angel Tree is Coming Soon!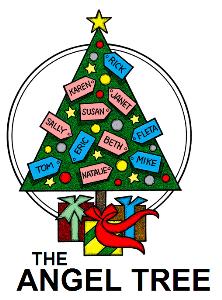 Believe it or not, it will soon be time for the Angel Tree to go up!
The tree will be available in time for the Thanksgiving Dinner on November 20th, so remember to stop by in the foyer and take an angel or two.
Just sign the list provided with the number on your angel, do your shopping, and return your gifts (unwrapped) to the church by December 7th.
Want to Do More to Help?
In addition to providing gifts, there are two other times that help is needed. On Sunday, November 20th at 4:00 p.m., help is needed to assemble the angels and hang them on the tree in the foyer.
Or, you can help to sort the gifts on Wednesday evening, December 7th beginning at 5:00 in the Fellowship Hall. The sorting will take several hours, but any time that you can spare will be appreciated! (A light dinner will be provided.)
Thank you for helping children from local schools and Norcross Cooperative Ministry have a merry Christmas!
---
Family Promise: Urgent Needs
Christ the King Baptist Church (258 Rabbit Hill Road, Dacula, GA 30019) is the host church for Family Promise next week (Sun., Nov 20 - Sun., Nov 27.) All meals are covered, including a community Thanksgiving mid-day meal for the homeless, but additional volunteers are needed to fellowship with the families -- especially Thanksgiving Day through the following Sunday.
If you can volunteer for a couple of hours, contact Evette Merritt
vetta114@gmail.com
or 404-989-2677 for details.
Family Promise Truck Coordinator - to organize drivers for moving beds and other items each Sunday as families move from one church to another.
In addition, Family Promise also needs several Truck Drivers (Does not require CDL).
Coming soon -- job posting for Training Coordinator - part-time paid position.
---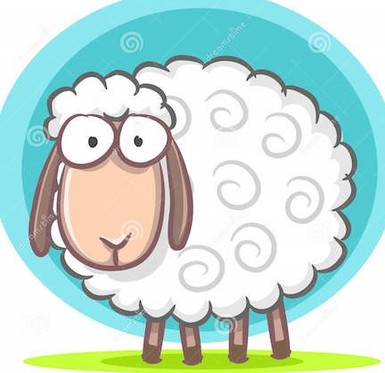 Kid's Corner
Children's Christmas Pageant: Dec. 4th at 6:00 p.m.
This year, our play will be What Is Christmas All About. Come and join us as we learn from our children what the true meaning of Christmas is.
Practices:
Nov. 20, and 27th practices will take place in the sanctuary at 12:15-1:30.
Dress rehearsal will take place on Saturday December 3.
See you Sunday!
Cheers,
Leslie
---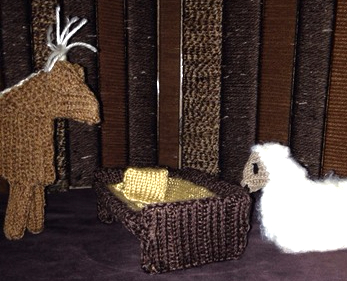 Loan of Nativities
Do you have a Nativity set that you would be willing to loan to the church for the holiday season? These will be displayed in the altar area during Advent and a variety of types and sizes would be wonderful!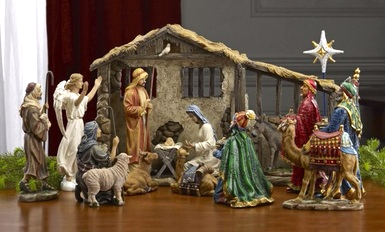 Please DO NOT loan any that are fragile or very sentimental! While extreme care will be taken with them, there is always the possibility that something could be damaged while on display.
If you can loan one or more nativities, please bring them to the Worship Service on Sunday, November 27th to be placed at the altar. Thank you!
---
Welcome the Leave A Trace Foundation
On Sunday, November 27th the Mt. Carmel Men's Ministry will present a gift to Christina and Joshua Lee, co-founders of the
Leave a Trace Foundation
. We are thankful that they and their team work so hard to provide clean water to those in other parts of the world.
Kelly Lee (their mother) will also be with them. She volunteers with
Out of Darkness: A ministry of the Atlanta Dream Center
, a ministry that helps rescue victims of sex trade. She will be available in the History Room between services to talk to anyone who may have an interest in or want to learn more about this ministry.
The gift will be presented at both the 9:30 and 11:00 services.
---
Women's Book Club: December 2nd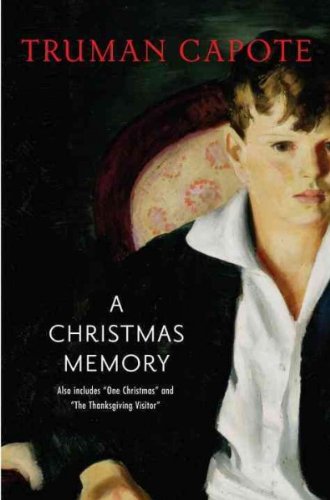 The book club will meet in the Hope House on Friday night, December 2nd at 7:00 p.m.
This month's book is, A Christmas Memory: One Christmas and The Thanksgiving Visitor, by Truman Capote.
Light refreshments will be served.
---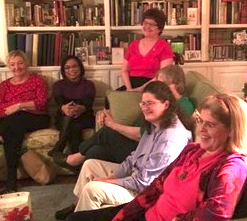 UMW Unit Christmas Party:
December 6 at 6:00 p.m.
All women of the church are invited to attend the United Methodist Women's Unit Christmas party! Margaret Crawford hosts the party at her house this year and everyone will sign up to bring a dish to share.
There will also be a gift exchange of gifts costing NO MORE THAN $25. (wrapped - no name - no gag gifts please!)
Please RSVP to the
church office
or reply to the UMW email so that Margaret knows how many places to set! Also to sign up for a dish to bring and for directions or with any questions.
---
Youth News
Get Ready for ...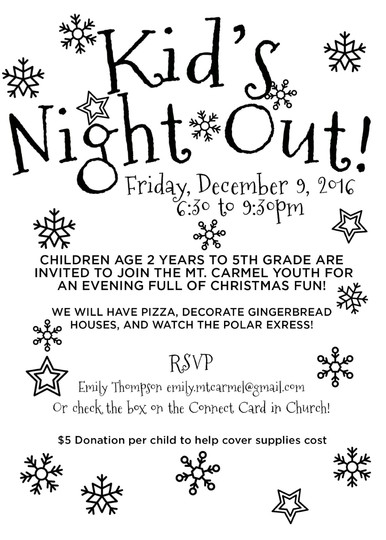 The regular youth meeting is on Sunday evenings in the lower fellowship hall and classrooms. Dinner begins at 5:15, followed by games, fun, programs, music and worship until 7:30.
For upcoming youth events and contact information, see the youth calendar
H
ERE
! Or contact Youth Director,
Emily Thompson
.
---
Art Date!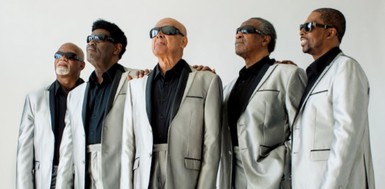 Blind Boys of Alabama
Friday, December 9 at 7:00 pm
Ferst Center for the Arts (Ga Tech)
One of the South's most storied and influential vocal groups, The Blind Boys of Alabama return with their GRAMMY-winning Christmas show.
Celebrate the holidays with these Gospel Music Hall of Famers as they perform soul-stirring songs from their holiday albums Talkin' Christmas! and Go Tell It on the Mountain, along with other classic gospel and soul gems from their 75-year career.
RSVP your interest to
Katrina Stone
so we can get tickets to sit together.
---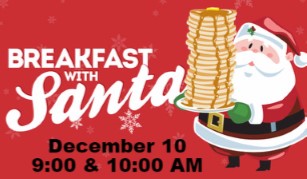 Mark your calendar for the Preschool's
Breakfast with Santa!
Enjoy a delicious pancake breakfast,
raffles, stories with Santa's Elves, and a
professional Photo-Op with Santa himself!
Kids: $7.00 / Adults: $10.00
To make a reservation, email
or contact the church office.
---
Girl Scout Needs Help with Her Gold Award
One of our local Girl Scouts, Brooke Pearson, is working on her Gold Award Project and she needs our help!
Brooke's topic is Teen Dating Violence Awareness. She has already hosted a workshop for other Girl Scouts aged 13-18.
She has also partnered with Partnership Against Domestic Violence and hopes to provide them with some of the items on their wish-list that will be given to victims of domestic violence who they help.
Brooke has placed a black basket in the foyer at Mt. Carmel near the NCM container. If you would like to help her collect these items, please see the wish list
HERE
, and then shop and drop the items in the container.
Thank you from Brooke and also from those who these donations will help.
---
Norcross Girl Scout Service Unit
Hosts Food Drive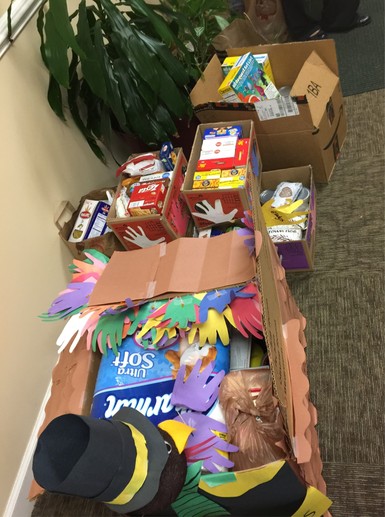 Thank you to the Norcross Girl Scouts for collecting a HUGE amount of food for NCM this week!
The Norcross Service Unit held it's monthly meeting at Mt. Carmel on Tuesday night and all troops displayed the food that they had collected. Then on Wednesday, NCM sent a truck by to pick it all up.
Good work Girl Scouts!
---
Thank You Very Much
To our Mt. Carmel family,
Jacque and I wanted to express our great appreciation for the lovely cards and notes sent at the passing of Jacque's father, Bob Snider.
These were so special to her and we continue to be touched by your outpouring of care and concern.
With much love,
Jacque & Sam Tapley
---
Prayers and Concerns
Please join with others in our church family in praying our concerns and thanksgivings this week:
Prayers and Concerns
John Hammarlund & family: death of his mother on Saturday night
For rain, the firefighters, those who suffered loss from fire, those bothered by the smoke
For our country and new president elect
Ellen Berlage's son-in-law Charlie: healing from blood clots in leg and lung
Cynthia Currence: daughter's divorce hearing - for judge's discernment
Jeanne Manget's grandson Camden: diagnosed with Asperger's Syndrome.
Amy McGill's husband: stroke
Victims of earthquake in New Zealand
Dawn Seigler's friend Marlinn: pneumonia
Thanksgivings
For veterans
Ellen Berlage: for successful eye surgery
---
Ways to Make a Donation Electronically
Thank you for your support of Mt. Carmel!
There are many ways to give: You may use a Debit Card, Credit Card, or PayPal, o
r you may make
an automatic electronic funds transfer on a
one-time or recurring basis.
Click
HERE
to give electronically.