In the Newsletter this Week:
From the Pastor

Star Followers: Journey to Christmas

Holy Communion: Wednesdays during Advent

Angel Tree: November 22 - December 9

Red Cross Blood Drive: December

2

NCM: Coats & Blankets Needed

Staff Christmas Gift

Children's Ministr

y

Women's Book Club: December 4

Children's Christmas Pageant: December 6

Kid's Night Out: December 11

Preschool Breakfast with Santa: December 12

December 13: Christmas Programs

Down Home Holiday: December 20

Last Sunday to Order Poinsettias!

Let UMW Deliver Your Christmas Cards!

Trinity Soup Kitchen: January 10

Prayers / Thanksgivings

Ways to Make a Donation
---
Just Another Day
It takes a lot of preparation for a blood drive. The Fellowship Hall tables have been cleared to make room for the Red Cross tables. Volunteers have signed up to greet and offer hospitality to donors. Others have put up posters at the church and local businesses. Still more are bringing refreshments for the red cross workers.
A lot of work has gone into this blood drive, because you think that it's important. It's about more than statistics about how many lives are saved by each gift. For many of us, this is a way to say thank you to those who donated and who made life possible for our own Connie Hull after her accident.
And if something is important, it usually requires preparation.
That's why we put
Advent wreath cards
in the bulletin. Christmas will come, whether or not you prepare. But we know that the seasons in which we spend a little more time in daily prayer and in silence are times in which we are more aware of God.
That's why we practice. Children practice songs and wearing shepherd costumes. It's about more than putting together a cute show. It's about our children learning the heart of Christmas is a baby who teaches that God is with us.
That's why the choir and 9:30 musicians rehearse and rehearse and rehearse. We know that God often uses music to draw people closer and to hear God's love. There's nothing more important than learning to trust God. So they rehearse and rehearse and rehearse.
December 25 will come whether or not we practice for pageants, rehearse music, and light candles in Advent wreaths. (OK, there is a chance that Jesus will return before then, and I'm not sure how days will be measured when that happens!)
December 25 will come, but the question each year is what kind of day it will be.
It could be another holiday like Valentine's Day, Thanksgiving, or Mother's Day when we gather with friends and honor people we love. It could be like a birthday or anniversary, with lists of suggested gifts.
We don't know the calendar date of that first Christmas. When the baby was born in Bethlehem, most of the world was not aware that anything special had happened. It was just another day.
As a church, long ago we set a calendar day, December 25 as Christmas, because it was so important. We wanted to make sure that every year we remembered that God wants to be with us so much, God became human.
This is why we have the season of Advent. There is nothing more important than God with us. And if something is important, we prepare for it.
So take an ornament from the Angel Tree. Be part of Holy Communion on Wednesday evenings. Invite someone to worship on Sunday morning or Christmas Eve. Look for the face of Jesus when you share food with Norcross Co-op or hope with a neighbor. Let go of anger and offer someone forgiveness.
Listen in the quiet for the still, small voice that says "Do not be afraid" and "Lo, I will be with you always."
I will say it again: There is nothing more important than God with us.
I'll see you on Sunday,
---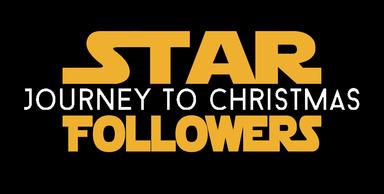 Star Followers: Journey to Christmas
We have followed the story from creation and a garden to slavery in Egypt, from the wilderness to the promised land, from the time of judges to anointing of a king.
Now the Assyrian armies approach, with the Babylonian Empire following closely on its heels.
In the darkness ahead, where is hope to be found?
The Empire Strikes Back
Ezra 1 & 3
Dec 13
The Return of the Jews
Isaiah 40:1-11
Dec 20
The Force Awakens
Luke 1:57-80
---
Holy Communion - Wednesdays During Advent: 6:30 - 7:00 p.m.
A moment of peace, silence & prayers provided
to the congregation
in the sanctuary.
December 2, 9, 16 and 23
---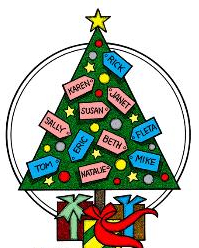 Angel Tree gifts Due Dec. 9
Remember to stop by the Angel Tree, take an angel or two, mark your number on the sheet, and have them back to the church by December 9th.
Thank you for helping children from local schools and Norcross Cooperative Ministry have a merry Christmas!
---
Red Cross Blood Drive
TODAY from 2 - 7 p.m.
Blood Drive in Honor of Connie Hull
Many of you know that our friend Connie is recovering from a serious car accident, and her family remarked that they saw for themselves the importance of our blood donations to the American Red Cross.
Walk ins are OK, so come on over this afternoon and donate a pint in Connie's honor!
---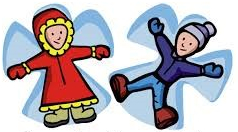 NCM Needs Your Help!
The temperature is starting to drop and NCM is receiving more requests for coats and blankets than they can keep up with!
They need ALL types and sizes of coats, and especially Queen & King sized blankets.
Please clean out your closets and donate your "gently used" items soon. Thanks for helping to keep families warm!
---
Children's Ministry
Sunday School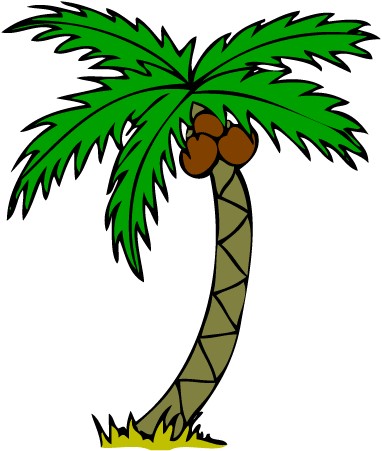 The Force will be with us again this Sunday as we hear the story from Ezra 1:1-4 of the Israelites rebuilding the temple during Children's Time in the Sanctuary. When we go downstairs we will spend some time in Children's Church practicing a couple of our songs for the play before we go to our classrooms.
Island Christmas Dress Rehearsal
Saturday, Dec. 5, 3:00 pm
Please be on time and wear your costume.
Island Christmas Musical
Sunday, Dec. 6 at 6:00 pm
Children need to be a church before 5:30. There will be a reception after the play
Christmas Music Sunday
December 13
The 9:30 service will consist of carols, special music and interpretive dance. The children will sing the song from our play "Give a Little Love."
Grades K-5 will stay in the sanctuary for the program and preschoolers will go to their classroom after we sing.
The choir will present their special Christmas music at 11:00
Birthday Party for Jesus
Sunday, December 20
We will gather together in the double classroom to celebrate Jesus' Birthday at 9:45 after the Children's Time in the Sanctuary.
Please bring a non-perishable food item for Norcross Cooperative Ministry as a present for Jesus!
Director of Children's Ministry
---

Staff Christmas Gift
We are so blessed to have such an exceptional staff here at Mt. Carmel. Throughout the year, we benefit from their talents, dedication and hard work.
As a show of appreciation, we make a monetary Christmas gift to them as a special "thank you" from the congregation. If you would like to contribute, please place your gift in the offering plate.
Make checks payable to the church and designate your gift as "Staff Christmas Gift."
Thank You,
The Staff Parish Relations Committee
---
Mt. Carmel Women's Book Club: Dec. 4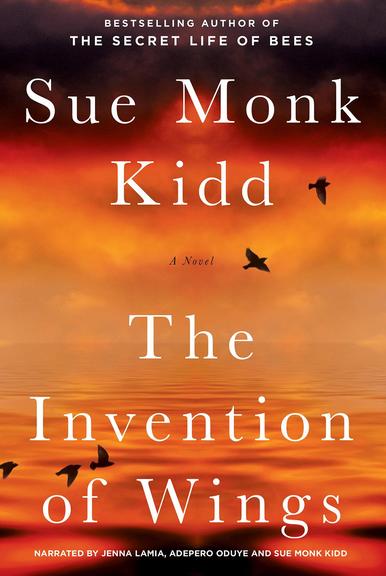 All women are invited to join the Mt. Carmel Women's Book Club
that meets monthly. This month's book is The Invention of Wings by Sue Monk Kidd.
The next Book Club meeting will be on Friday, December 4th in the Hope House. Light refreshments will be served.
---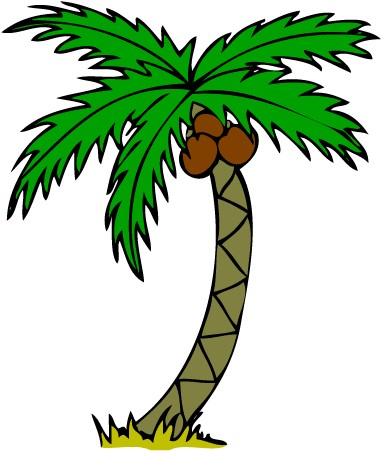 Children's Christmas Pageant:
An Island Christmas -
Dec. 6
Join us for the Children's Christmas Musical set on a Caribbean Island.
An Island Christmas is the story of giving by a group of children who live in the Caribbean and celebrate Christmas a little differently than we do in the States.
It is based on the scripture, Matthew 10:8b. We hope you can join us! A reception will follow afterwards in Fellowship Hall.
---
Kid's Night Out: December 11, 6-9 pm

The Mt. Carmel Youth will once again offer, as a service project, a "Kid's Night Out" in December for PARENTS to actually get a night to enjoy a quiet dinner or maybe finish up some Christmas shopping!
Meanwhile, you'll know that your children are having fun eating pizza, making gingerbread houses, and watching fun movies with their friends.
This event is open to children ages 2 years through 5th grade and the cost is only $5.00 to cover the expense of supplies.
---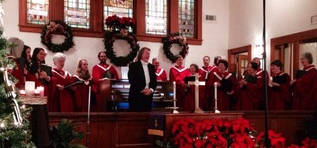 Musical Christmas Programs:
December 13
On Sunday, December 13th, the Worship Services will be all about music!
At 9:30 we will enjoy Nativity and Songs and
at 11:00, the Chancel Choir will present their Christmas Program.
Whether you attend one, or both of these services, you will leave feeling the true spirit of Christmas.
---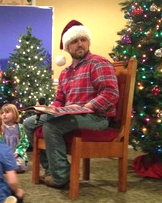 Down Home Holiday
December 20 - 7:00 p.m.

Join us under the Christmas tree in the Fellowship Hall for hot chocolate, cider and refreshments.
We'll sing our favorite Christmas songs, hear a favorite Christmas story, play some reindeer games and we just might have an early visit from old St. Nick himself.
Wear your favorite Christmas attire (there WILL be a contest!) and the little ones can even wear their p.j.s!
If you need a little Christmas cheer, the "Down Home Holiday" will be the perfect evening for you, your family, and children of ALL ages.
---
Last Sunday to Order Poinsettias!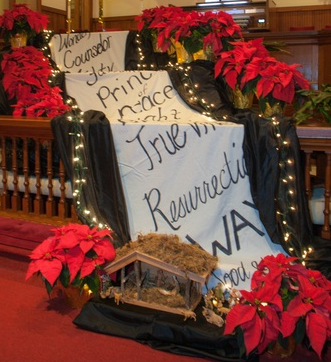 The Mt. Carmel United Methodist Women will sponsor poinsettias in the sanctuary on December 13 and 20 in honor and memory of our loved ones.
Cost is $10.00 per plant.
To order a poinsettia, just complete the order form in Sunday bulletins and drop it, along with your check made out to Mt. Carmel UMW, into the offering plate. Or contact the church office.
The deadline for orders is Sunday, December 6th.
---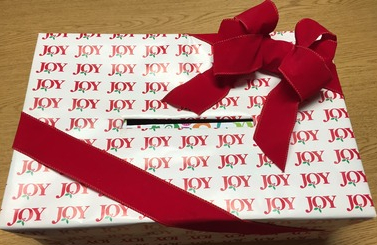 Let UMW Members Deliver Your Christmas Cards
The Mt. Carmel United Methodist Women will personally deliver your Christmas cards to your church friends during Advent.
Just bring your labeled cards to church beginning this Sunday and drop them into the wrapped boxes at the back of the sanctuary.
Please note that the boxes are divided alphabetically to make the sorting process a little faster.
---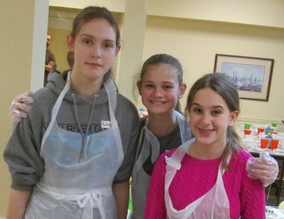 Youth to Trinity Soup Kitchen: January 10, 2016
Trinity Table (Trinity Soup Kitchen) has been serving the hungry of Atlanta since 1982. They serve everyone who comes to the Table a hot meal and give each guest a to-go bag of food as well. This ministry is successful because of the work of dedicated volunteers.
On Sunday, January 10, our youth, along with adult volunteers, will be going to Trinity Table to serve.
In order to serve the approximately 250 guests, we need your help. Please look below and also on the Connect Card in your Sunday bulletin to see if you can help with any of the items needed. You may either check the boxes on the back of the Connect Card, or contact the church office to sign up.
Then just bring your donations to the church kitchen by January 8th. Please make sure that you put your name and "Trinity Soup Kitchen" on your donation when you bring it to the church. (Soup should be frozen in gallon zip-lock bags please.)
If you would like to go with the Youth to help serve, you may sign up for that too! Thanks!
Needed:
Squeeze Margarine (need 18 bottles)
Saltine Crackers (need 17 boxes)
3 boxes granola bars - any type (need 300 bars total)
Help serve at Trinity
---
Prayers and Concerns
Please join with others in our church family in praying our concerns and thanksgivings this week:
Prayers
Andy Loftis: good report from cardiologist
Bob Jones: for Trustees who dealt with water issue
Jacque Tapley: for successful Silent Auction - raised a little over $4,000
---
Ways to Make a Donation Electronically
Thank you for your support of Mt. Carmel!
There are many ways to give: You may use a Debit Card, Credit Card, or PayPal, o
r you may make
an automatic electronic funds transfer on a
one-time or recurring basis.
Click
HERE
to give electronically.