In the Newsletter this Week:
From Pastor Cyndi
Dealing with Loss, by Laura Ware
Lunch on Sunday
Youth News: Dinner Theater / T-Shirts on Sale
NCM Needs
Kids News: Mardi Gras Party! - Feb. 26
Ash Wednesday: March 1
Lenten Dinners & Small Group
Women's Book Club: March 3
Prayers / Thanksgivings

Ways to Make a Donation
---
From Pastor Cyndi
Recently we welcomed counselor Laura Ware to Mount Carmel, as Laura is now affiliated with the North Georgia Counseling Center. She has also graciously agreed to write a few essays, thoughts, from a counselor's perspective that would be helpful to our church family.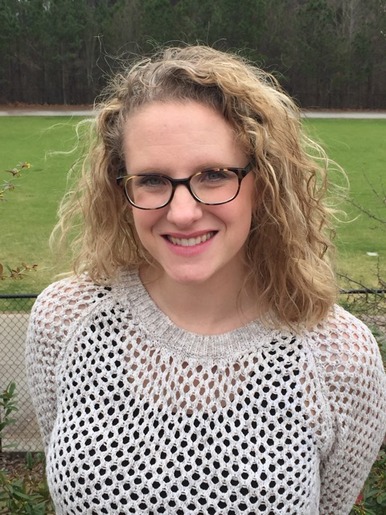 Dealing with Loss
It is an inevitable fact that we will all face this part of life. We will lose something, someone, a dream, something we have been working toward, a pet, a job… Even in that one truth, there are a countless number of answers, expectations and responses you can find (and will receive) from others when you are the one facing loss. There are countless avenues by which these messages about how we should handle our loss may come to us. So which ones are right? How do you know when you are truly dealing with loss? How do you know how to deal with the loss?
We get most of our early teaching from our parents and the family with whom we are surrounded. How they deal with loss as you watched on taught you a lot about how to deal with emotions, much less loss. Did they cry? Did they hold it all in and hide their emotions? Did they run? Did they face it head on? How they responded to you dealing with your own loss teaches you a lot about how you will respond to loss and your own emotions. Were you taught to buck up, choose joy, look for the positive, cry as you need to? Whether we like it or not, we are more likely to respond to our own experiences because of how we were responded to in the past.
Regardless of what you were taught, there are five stages of grief. And we all go through them. Not one of us is immune. If you have experienced loss, and you notice you have not experienced one of the stages regarding that grief, you are not finished grieving that loss. You may believe you are "stronger" than that, but I am here to lovingly remind you that it has nothing to do with strength. Each emotion of which we are capable is God-given. There is a reason we experience them. They communicate to us about our experiences. Grief can be especially confusing and complicated, so it is wise to pay attention to what you are experiencing in that time.
The five stages of Grief are as follows: Denial, Bargaining, Anger, Sadness, Acceptance. Trying to assess where you are in the grief process may be a little more tricky than you think. Denial is an especially tricky stage, but in honesty, we all do it, especially when we can see the loss coming. We want to see the best in relationships, in each other, and in ourselves. And frankly, most of us are too tired to have to take care of all the situations that could turn out with loss. That said, denial can actually be a very helpful stage to reach in the beginning. Honor that stage and allow it to give you a little more time. It will also help you focus on the "now."
Bargaining is another tricky stage that may not be as obvious as we think. There are the obvious pleas for help and rescue, often in the forms of prayer. They often sound like, "Lord, if you will take this from me/keep this from happening/bring him back, I promise I will never _____ again." But there are some other ways bargaining can come into play. We try to change the outcome with our own behavior. We change the way we eat, the way we interact with others, how organized we are, or we may work extra hard to show we are worth keeping around. We try to leverage what we can control to change the outcome of what we see happening. Again, this can be a very helpful stage, as our efforts may be the things we need in order to change what is going on. Don't avoid bargaining either. You may learn a lot about yourself.
Anger, depending on how you were raised, may come with its own set of judgments. Our families, social interactions, and even the church usually have a lot to say about anger. The truth about anger is that it is also a God-given emotion. It is not bad, and it is not smart to avoid it or shove down. Anger tells us that we feel threatened, wronged. That is often the case when there has been loss, and it is important to honor your experience when you begin to feel angry. Now what you do with your anger is another story. The bible warns not to sin in your anger, not to turn around and cause harm to someone else, and it is wise not to make very large and important decisions while you are angry. But a good venting session with a trusted friend or counselor can be amazingly helpful when you feel angry.
We are all aware of the effects of sadness during loss. Some label this stage Depression. Sadness is an emotion, which is temporary. If we do not deal with our sadness, letting it come and go like waves on a beach, it often sticks around longer than is healthy, creating depression. Because it can keep us from doing life, engaging with people or even taking care of ourselves, sadness may be avoided by many. It is wise to allow yourself to feel your sadness. If loss is not an appropriate time to feel sad, I don't know what is. Honor your experience, let tears fall, take a break from your to-do list, and let yourself be cared on by others. Sadness can be a cleansing experience as well.
The main idea behind acceptance is NOT that you no longer feel sad. To many who have lost a loved one, that feels like betraying their memory. It also does not mean you are never trying to better yourself or never angry. Acceptance as it applies to grief means that the experience has become part of your story but it not longer is the focus of your story. While we are going through the grief process, it tends to take center stage. We remember what we lost in all things we do. Acceptance allows that to ebb and flow, to come center stage and also to be backstage. Acceptance has a different kind of freedom to it. It allows life to happen again. Allowing yourself to accept the loss does not mean you are ok with what happened. It just means that you are allowing the Lord to continue to do more in your life.
Acknowledging all five stages can be a short or long process. It can start or stop. And the stages can even jump around. They often do not go in perfect order, each happening for the same amount of time. And they often bleed into each other, instead of having clear starts and stops. It can be confusing, so it is often wise to have someone walking with you through the process. This can be a trusted friend or family member. Important aspects of how they will do this will be that they allow you to go at your own pace, they don't minimize any stage, and they certainly don't tell you that you are wrong for any of the emotions that the experience brings up. For some of us, we don't have those people in our lives. That may be a good time to find a counselor who can walk with you through that time, giving you space and freedom to process what is happening in you and in your life, without judgment and without effecting your relationships.
If you feel that you have gotten stuck in any one phase, that is definitely a time for you to seek help from a counselor. The Lord wants good things for us. And I believe it takes the body of Christ to help us get through moments that are particularly hard for any one person to deal with on their own. So please do not feel that you have to put on a good face, deal with things alone, or have it all figured out. We have each other for a reason. I wish you well as you face life's twists and turns. And I wish you grace for yourself and for each other as we all face the unexpected when it comes along.
---
Do you have lunch plans on Sunday?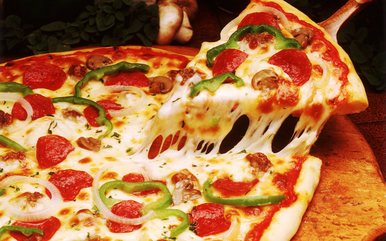 If not ... Let's go to Ginos NY Pizza!
(Yummy salads and Italian Entrees too!)
Directions:
Left from the church
Straight thru light at Medlock Bridge Road
Left onto Hwy. 141
Right at Jaybird Alley
Immediate right into the corner drugstore
(Gino's is next to Starbucks in the same shopping strip)
---
Mt. Carmel Youth News
Youth Dinner Theater
FINN McCOOL AND HIS FEARLESS WIFE
March 17 & 18
The luck of the Irish will be with you on March 17 & 18 when the Mt. Carmel Youth Dinner Theater presents Finn McCool and His Fearless Wife!
Meet a village full of comical characters in Limerick, Ireland, where delightfully devious little leprechauns Shillelagh, Shay, and Shannon help orchestrate the fun!
Braggart Finn McCool has made himself the talk of the town, stretching the truth more than a wee bit too much. Thank goodness his wife, Oona, has been clever enough to get Finn out from between many rocks and hard places. But with his latest tall tale, he might be in the rockiest, hardest place yet! How can she protect Finn from his boastful lie that he could beat a giant in battle?
Tickets are $20.00 for adults, $15.00 for students, and $10.00 for children 5 – 10. (Childcare is provided for children five and under with dinner: $3.00)
To reserve tickets, please contact
the church office
, or (770) 449-4498, or come by the ticket sales table on Sunday mornings in the Mt. Carmel foyer.
Seating is limited, so please order your tickets today!
FINN McCOOL AND HIS FEARLESS WIFE is produced by special permission with Pioneer Drama Service.
Mission Trip T-Shirts Available to Congregation!
This summer the Mt. Carmel Youth Group is going to the Blackfeet Indian Reservation in Montana. We will be working around the community completing home repair and building projects, spending time in Vacation Bible School style lessons with kids, and submerging ourselves into the culture and community while allowing God to work through us to be His hands and feet.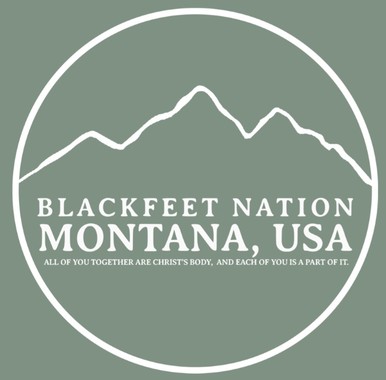 We are so blessed by your generosity to pursue this amazing opportunity. Thank you!! "All of you together are Christ's body and each of you is a part of it." - 1 Corinthians 12:27
This year we're offering something new - you can now buy one of the same mission trip t-shirts that our Youth will wear!
Short sleeve shirts are $17.50 and long sleeve shirts are $22.00.
Click
HERE
to order, or watch for sales along with the Dinner Theater tickets on Sunday mornings. Sales will end on March 12.
Thank you again for your support!
Contact Youth Director
Emily Thompson
with any questions about the Mt. Carmel Youth Group.
See current Youth Newsletter
HERE!
---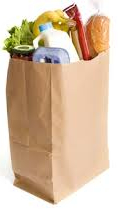 Norcross Cooperative
Ministry Needs
Norcross Cooperative Ministry has noted that they are currently in particular need of jelly and spaghetti sauce - in plastic jars please.
Please leave donations in the NCM box in the Mt. Carmel foyer.
Monetary donations are always appreciated too! These may be marked for NCM and dropped into the Mt. Carmel offering plate.
---
Kid's News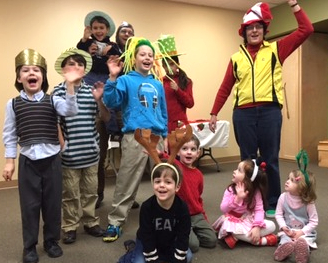 Children's Mardi Gras Party!


During Sunday School (9:45 AM) on February 26th, come and join in the fun as we search for the baby Jesus in our King Cake and enjoy mini pancakes and healthy snacks.
We'll also burn the palms from last year to create the ashes for Ash Wednesday.
We hope that our scouting friends here for Scout Sunday will join the fun too!
We'll start out in the 9:30 worship service, then come downstairs after the Children's Sermon.
---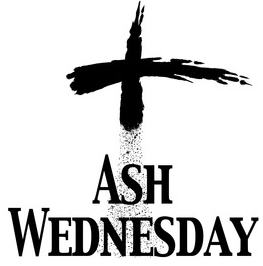 Ash Wednesday:
March 1
"Ashes to Go" in Sancutary
7:00 - 10:00 AM
Covered Dish Dinner in Fellowship Hall - 6:00 PM
Ash Wednesday Service: Sanctuary - 7:00 PM
---
Lenten Dinners at Medlock Tavern &
Sunday Morning Prayer

The Council on Ministries offers two ways to be part of a small group during Lent.
Lenten dinners are planned at
Medlock Tavern
on Tuesdays of each week. Come at 6:00 p.m. or soon after for dinner and to hear a faith story. (March 7, 14, 21, 28, April 4)
A time of prayer and meditation will be offered on Sunday mornings at 9:00 a.m. in the mid-high classroom downstairs. So that parents can participate, breakfast and creative play will be offered for children in the double classroom at this time. (Room 112/114) March 5, 12, 19, 26, April 2 & 9
---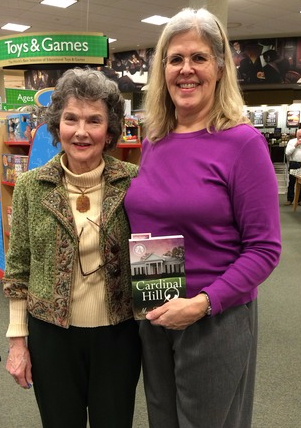 Women's Book Club - March 3rd - visit from author
Mt. Carmel Book Club is pleased to announce that Mary Anna Bryan, local author of our March book selection, Cardinal Hill, will be joining us at 7 p.m. on Friday, March 3rd, in the Fellowship Hall.
We encourage all who love to read to join us and honor Mary Anna! Please also contact Chris Bolton or Vicki Walden if you would like to attend and need a copy to read in advance, as several church members purchased copies at previous events.
Copies of the book will be available that evening, or may be purchased at Barnes and Noble.
Author, Mary Anna Bryan, grew up near Augusta, GA, graduated from Agnes Scott College and completed graduate work at UGA. She moved to Lawrenceville in 1970 and taught English at Central Gwinnett for many years. After retirement, she remained in Lawrenceville and is a member of The First Baptist Church of Lawrenceville.
Her book won the Ferrol Sams Award for Fiction and has been nominated for the Georgia Association of Writers, Author of the Year Award for First Novel. Beautifully written, Cardinal Hill is a coming of age tale set in rural Georgia in the 30s and 40s. It is about friendship, family dynamics, adolescent love, but most of all about family secrets, to include the book protagonist's big secret.
All in all, it is a wonderful Southern novel about finally finding those two important things in life - love and acceptance.
---
Prayers and Concerns
Please join with others in our church family in praying our concerns and thanksgivings this week:
Prayers and Concerns
Gene & Linda Anglin
For National & State Leaders
Those affected by natural disasters
Lane Shutt's brother Neal: cancer surgery on Friday
Lisa Long: 2nd cataract surgery today (2/22)
Bobby Walden: recovering from back surgery
Ellen Berlage's daughters: Debbie (new job), Donna (hip replacement surgery)
Dan Bailey's parents, John & Sheila
Family of Craig German's friend Ron who passed away
Family of Dawn Seigler's friend who died
McGee's daughter-in-law Dana: cancer
Joyce & Tom Ivy
Family of Jeanne Manget's friend Dave who died
Penny Millar: beginning physical therapy on shoulder
Isabel Waller: death of her daughter's father / also Isabel's mother whose vision is failing
Elizabeth Crawford's boss Kelly: hospitalized in a coma
Judy Bagwell's sister Alice: neuropathy side effects from chemo
Bagwell's friend Patsy: aggressive treatment for recurring cancer
Shelia Trentini's cousin Andy: heart complications
Thanksgivings
Andy Loftis: improved health
Bobby Walden: thankful for cards & concern after surgery
Cooper's daughter visiting from New Mexico
Rev. & Mrs. McPherson visited Mt. Carmel on Sunday (he was pastor here in the 70's)
---
Ways to Make a Donation Electronically
Thank you for your support of Mt. Carmel!
There are many ways to give: You may use a Debit Card, Credit Card, or PayPal, o
r you may make
an automatic electronic funds transfer on a
one-time or recurring basis.
Click
HERE
to give electronically.