In the Newsletter this Week:
From the Pastor

New Members / Baptisms

Bulletin Covers

Children's Ministry

Invitation to Monday Night Study / Topics

Chili Cook-Off: February 7

Homework Club Update

UMW Woman of the Year Brunch: Feb.

1

Men's Retreat to be Rescheduled

Women's Book Club: February 6 at 7:00

Thank You Notes

District Worship & Training Event: January 25

Prayers / Thanksgivings
---
New Members
We are happy to welcome the O'Leary family to Mt. Carmel. They joined the church on Sunday, January 18th at the 9:30 service. Please welcome Shawn, Sarah, Ashley and Nolan!
Baptisms
Congratulation also go to the O'Leary's on the baptism of their son, Nolan John at 9:30 last Sunday!
And we were glad to hear from Susan Posey that her grandson, James Alexander, son of Emily and Zach Lalor, was baptized on January 11th at Blakemore UMC in Nashville.
Remember Cyndi's message on baptism from last week's newsletter: "Jesus loves the little children ... and that's our promise too!"
---
Sunday's Bulletin Cover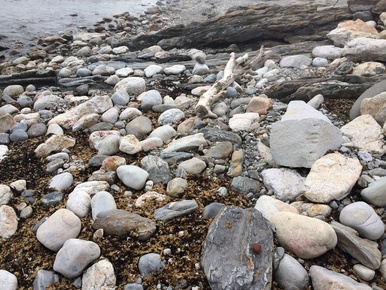 Thank you to Caroline Koch for providing the photograph on last Sunday's bulletin cover representing "wilderness."
---
New Banners for Sanctuary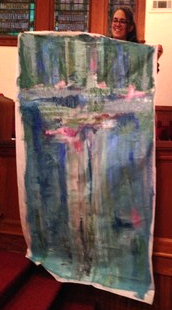 Thank you to Tara Campbell for painting new banners for the sanctuary.
These banners will be up this Sunday, so come and see them in person!
---
Children's Ministry
Sunday School: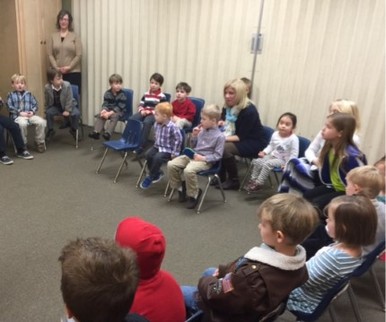 This week our lesson is from Matthew 5:1-20. The first part of Matthew's passage is the Beatitudes, but we are focusing on Jesus telling us that we are the Salt of the earth and the Light of the world. Jesus is telling us we are essential also in sharing this message through acts of Love.
Children's Council Meeting
January 25 at 11:00 a.m.
A brief meeting in the Mid-High Youth classroom to discuss 2015 Children's activities.
Valentine Workshop
January 25 at 1:30 p.m.
Come make Valentine cards for friends and family in Room 112/114. We will also be making cards for our local assisted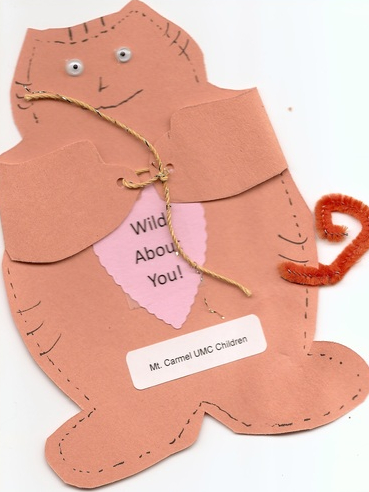 living centers.
Adults and Children are welcome. Please let me know if you can come so that enough supplies are on hand.
Marian Long
---
Invitation to Monday Night Study / Topics
It's a good time to join the Monday night study group. As the worship services read through Matthew on Sunday mornings, the group will discuss "the other" scriptures in Matthew.
All are welcome on Monday nights at 7 pm in the Hope House for one or all of the following topics:
Jan 26 - Matthew 7:7 - Ask, Seek, Knock - even when your knuckles are bruised?
Feb 2 - Matthew 13:10, 13:34-35 - Why doesn't Jesus just speak clearly, so everyone can understand?
Feb 9 - Matthew 15:21-18 - What kind of person would call a woman a dog? That's not the way I imagine Jesus.
Feb 16 - Matthew 24:32-35 - Is that generation still alive? We would have noticed if Jesus already returned, right?
Feb 23 - Matthew 24:31 and following - What gets you in? Is doing good enough?
Mar 2 - Matthew 27:45-54 - Lots of spooky stuff going on - the sky darkens, the temple curtain tears, and graves are opening. Is this the zombie apocalypse?
Mar 9 - Theology with noodles (dinner at Lon U Chinese & Thai restaurant, near Ingles)
---
Chili Cook Off Coming Soon: February 7 - 6:00 p.m.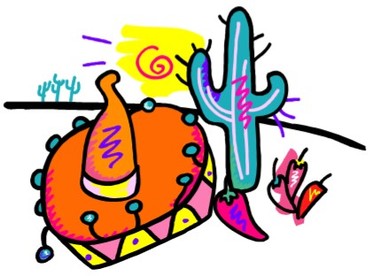 From Cook-Off "old timers" to brand new friends - all will gather at the home of Pekka & Lorrie Ignatius (3890 Berkeley View Dr., Duluth, GA 30096) to enjoy chili, tell tall tales, and have lots of fun!
Everyone is invited to this casual, fun evening. Just bring a pot of your favorite chili; hot or mild; beef, tofu or chicken, anything goes.
Or you may bring side dishes or desserts to go with the meal instead.
After much serious tasting and debate, the winner of "BEST TASTING CHILI - 2015" will be declared and a "major award" will be presented!
Please RSVP to let Lorrie and Pekka know how many people will attend and what you plan to bring.
Just check the box on the back of your Connect Card in Sunday's bulletins, or contact Lorrie at 770-265-9948, or lorrie.ignatius@gmail.com. Hope to see lots of you there!
---
First Homework Club A Success!
The Fellowship Hall was buzzing with activity last Thursday as a roomful of elementary school students, helped by generous volunteers, worked on homework, read books, played games and generally had a great time!
This will be an every Thursday event throughout the school year and we are so excited to be a part of it.
If you would like to help us provide a safe environment and one-on-one guidance for our Berkeley Lake Elementary student neighbors after school on Thursdays, you may contact
Neil Odom
for more information, or just
CLICK HERE
to sign up for a Thursday or two.
You must have completed Safe Sanctuary training within the last year to participate. If you need training, please contact
Marian Long
.
---
United Methodist Women's "Woman of the Year" Brunch: February 1 at Noon

All women of the church are invited to join the UMW in the Fellowship Hall at a brunch to honor the 2015 "Woman of the Year!"
The Woman of the Year is a person who has gon
e above and beyond in her service to the UMW and to Mt. Carmel in the previous year.
The guest of honor will be announced at the brunch, so come and find out who the honoree is this year, and enjoy lots of fun and good food also!
---
Men's Retreat to Be Rescheduled
In response to results from the Men's Club survey sent recently, the Men's Retreat will be rescheduled. Watch for more details in upcoming bulletins and newsletters.
---
Mt. Carmel Women's Book Club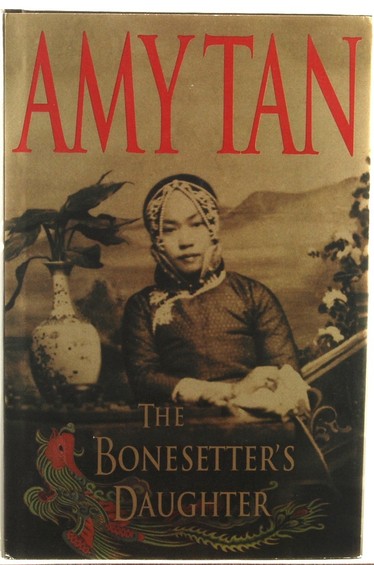 The next meeting of the Book Club will be on Friday, February 6th at 7:00 p.m. in the Hope House.
The book choice in February is The Bonesetter's Daughter by Amy Tan
.
---
Thank You Notes
We have received the following Thank You notes from another one of the schools who received gifts from our Angel Tree, as well as from the Trinity Soup Kitchen where our Youth and volunteers served on January 11th.
Dear Mt. Carmel UMC,



The faculty, staff and the administration at B. B. Harris Elementary School want to thank you for the generous donations to our families in need during this holiday season. Your support makes a remarkable difference in the lives of our families.




Sincerely,

Your friends from B.B. Harris
Good morning, and Happy New Year!



I hope 2015 brings many blessings to Mt Carmel and the wonderful servants who shared their time and food with the hungry at Trinity Table on January 11.




I have been told it was a good day, and the vegetable beef soup was hearty and enjoyed by all. We are so glad to have had enough to share extra helpings - all stomachs were warm and full!




The person in charge that day mentioned to me how well the day went, from the experienced helpers to the blessing of a volunteer who came to share even though he did not speak English. She told me "...we communicated with smiles, nods, pats on the back and hand gestures. Hospitality and kindness can be extended even without words."

God's love has no language barriers; thank you for including him.




Please share our appreciation with all who were involved, from those who donated, to those who prepared, to those who came to serve. Thank you for the blessings you provide.




I look forward to talking to you again soon as I get the 2016 calendar moving.



---
District Worship and Training Event: Jan. 25th at John's Creek Methodist
Looking to start the new year by growing in the love and knowledge of Christ and His Church? Then plan to attend the Atlanta-Roswell District Worship and Training Event on January 25th at Johns Creek UMC.
Worship is from 2:30 - 3:00, and workshops from 3:15 - 5:00.
Workshops include: Avenues for Missions, What Every Trustee Needs to Know, The Connectional Cafe, Dynamic Worship, Creating Youth Ministry Systems, UMW / UMM - What are We Missing?, Staff Parish Relations, To Give or Not to Give, and Finance.
---
Prayers and Thanksgivings
Please join with others in our church family in praying our concerns and thanksgivings this week.
Concerns
Steve Pearson's father: broken foot
Steve Pearson's colleague: recovery & health after seizure
Jacque Tapley's father: health improving
Sam Tapley's mother: continued eyesight improvement
Chris Bolton's neighbor Linda: stroke
Death of Anglin's friend Arnelle: prayers for family
Jan Dodd: home after having a stroke
Christine Werdebaugh
Jerri Phillips: in pain / Chuck Phillips as caregiver
Joyce Odom: ill
Dorothy Edwards' friend Ann: in hospital
Jerry McDonald: to have surgery to relieve pain
Pekka Ignatius' father: joint problems / pain
Thanksgivings
Youth - successful Ski Retreat / home safely
Mercer Griffin's birthday
Steve Pearson's friend Joel: birthday
O'Leary family joined the church and baby Nolan baptized
James Lalor (Posey's grandson) baptized on Jan 11 at Blakemore UMC in Nashville
O'Learys: thankful for support of church
Birth of Lisa & Dave Spiller's daughter Marin / that Lisa and Marin are both at home from hospital now
Katrina: for sounds of children in church on Sunday
McGee's have been back in church last 2 weeks
Homework Club on Thursday a great success