In the Newsletter this Week:
Early Edition: Office Schedule
NCM Needs Volunteers
Lunch Bunch: July 8 - 'Cue BBQ
Youth News
Women's Book Club: July 6
Gwinnett Stripers Baseball Game: July 19
Music Sunday: July 22 - 10:30 a.m. / Cook-Out Lunch / Golden Scoop Ice Cream Contest!
Prayers / Thanksgivings
Ways to Make a Donation
---
Early Edition of Newsletter for July 4th!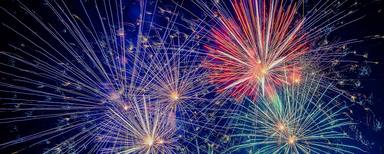 Please note that the church office will be closed
from noon on Tuesday, July 3rd, thru Wednesday, July 4th.
Everyone have a happy and safe Independence Day!
---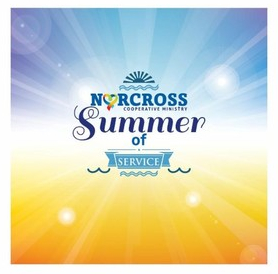 Norcross Cooperative Ministry
Needs Volunteers
For some, summer is a time for vacation and relaxation. It is also a good opportunity to serve others in the community. If you are looking for a different way to enjoy your summer, join NCM for its "Summer of Service."
Volunteer Opportunities
Sorting incoming clothing donations
Assisting with Vacation Bible School
Classroom monitors
School supply drive
Food drive
Job Fair support
and Many More!
Volunteer by contacting NCM at:
---
Lunch Bunch: July 8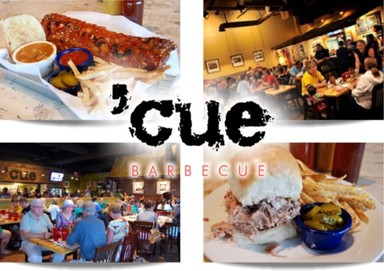 Do you have lunch plans this Sunday? If not, the Lunch Bunch invites you to join them at about 12:15 at 'Cue BBQ on Peachtree Industrial Blvd. (
5260 Peachtree Industrial Blvd, Peachtree Corners, GA 30071)
---
Youth News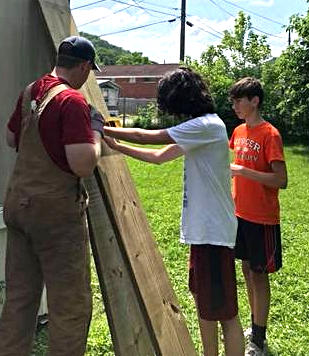 Mission Trip 2018 - Pike County, Kentucky
The Mt. Carmel Youth will not meet on Sunday, July 8th.
On most Sundays, the youth meet at 5:15 for dinner together, then games and a program.
For more information, see the Youth Newsletter
HERE
, or contact Youth Director,
Emily Thompson
.
---
Mt. Carmel Women's Book Club: July 6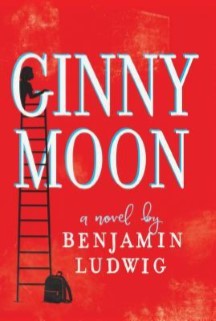 All women are invited to join the
Book Club which meets on the first Friday of the month at 7:00 p.m. for refreshments and book discussion.
On July 6th, the meeting will be at Mt. Carmel in the Hope House, and the book for the month is Ginny Moon, by Benjamin Ludwig.
---
BUY ONE, GET ONE,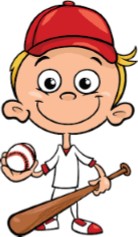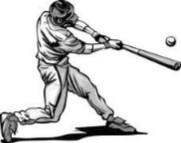 GWINNETT
STRIPERS GAME!
Cool Ray Field
2nd Level Party Deck
Thursday, July 19
Tickets $25
First 20 to sign up:
Buy One, Get One FREE!
Sign-up sheet at back of sanctuary.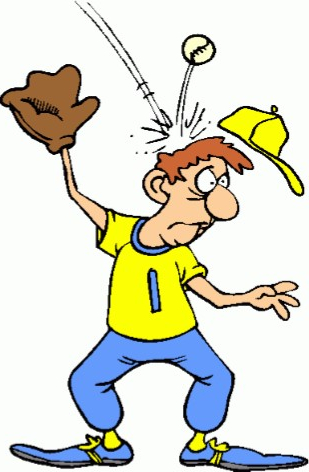 (Sponsored by the Mt. Carmel Men)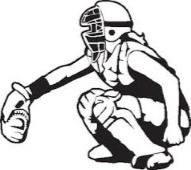 ---
All Music Sunday / Summer Lunch
& Ice Cream Contest!
July 22, 2018 - 10:30 a.m.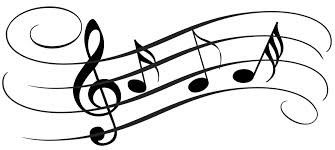 Sunday, July 22 will begin with ONE worship service at 10:30 a.m. This combined service will feature both the 9:30 musicians and the chancel choir, and there will be time for requests of your favorite hymns too!
Following the worship service, there will be a summer lunch of grilled hamburgers, hotdogs, and all the fixin's. And then we'll have a Homemade Ice Cream Contest.
All food will be provided, only the ice cream contest participants need to bring anything.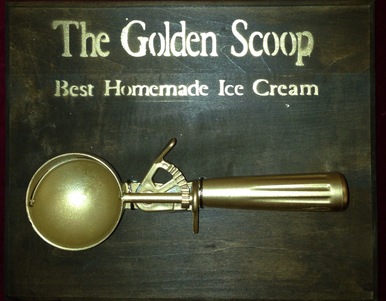 If you think you make the BEST homemade ice cream, please bring a freezer full and enter the contest. The winner will be presented with the prestigious "Golden Scoop" award!
Mark your calendars now - you don't want to miss this fun Sunday!
---
Church Concerns and Thanksgivings
Prayers
Ann Rikard: fell over the weekend / surgery for broken hip on July 2
Katrina Stone's son's wedding is soon - prayers for peace during wedding planning stress
Cynthia Currence: for daughters & granddaughter to draw closer to God and for his protection for them / also her mother is having muscle spasms
John Shipes hurt his back
Easleys' friends: Tommy - cancer / Cheryl - recovering from back surgery
Pam Westafer: for Pete & Andy Westafer
Thanksgivings
Aspen Braun is still in NICU, but doing well, although Kevin & Lindsay are tired.
Carl & Joan Garner's 47th wedding anniversary is on July 6
---
Ways to Make a Donation Electronically
Thank you for your support of Mt. Carmel!
There are many ways to give: You may use a Debit Card, Credit Card, or PayPal, o
r you may make
an automatic electronic funds transfer on a
one-time or recurring basis.
Click
HERE
to give electronically.
Every week:
Prayers
Worship this week
Birthdays and Anniversaries
Save the Date
Counseling Center
Norcross Cooperative
---
Sunday's Lessons
Psalm 37:3-5, 18-19,
25-26, 39
Matthew 6:9-13
---
P.J. Bendig
Alex Pittman
Danielle Tuthill
Elizabeth Crawford
Elizabeth Sigmon
Deb Pittman
Sandra Merriman
Spencer Grogin
Alex Smith
Shelia Trentini
Anniversaries
this week:
Mark & Connie Bagwell
Carl & Joan Garner
Dan & Sandra Merriman
James & Diana Nishimuta
---
Save the Date
WOMEN'S BOOK CLUB
JULY 6 - 7:00 PM
HOPE HOUSE
TRUSTEES CLEAN CHAIRS
JULY 7 - 9:00 AM
FELLOWSHIP HALL
WORSHIP SERVICES
JULY 8 - 9:30 & 11:00 AM
SANCTUARY
STEWARDSHIP MEETING
JULY 8 - 2:00 PM
CURRENCE HOME
MONDAY NIGHT STUDY
JULY 9 - 7:00 PM
HOPE HOUSE
NO CHANCEL CHOIR PRACTICE - JULY 11
9:30 MUSICIANS PRACTICE
JULY 11 - 7:00 PM
SANCTUARY
UMW FRIDAY NIGHT CIRCLE
JULY 13 - 7:00 PM
FELLOWSHIP HALL
WORSHIP SERVICES
JULY 15 - 9:30 & 11:00 AM
SANCTUARY
YOUTH TO LASER TAG
JULY 15
GWINNETT STRIPERS GAME JULY 19 - COOL RAY FIELD
MUSIC SUNDAY / COOK OUT / GOLDEN SCOOP CONTEST
JULY 22 - 10:30 AM
SANCTUARY / FELLOWSHIP HALL
PRESCHOOL SUMMER CAMP: JULY 23 - 26
YOUTH RAFTING / DRIVE-IN MOVIE: JULY 28 - 29
YOUTH SUNDAY / BLESSING OF BACKPACKS / SUNDAY SCHOOL TEACHER RECOGNITION
AUGUST 5 - 10:30 AM
YOUTH POOL PARTY
SUNDAY, AUGUST 5
5:00 PM (SAMPLES POOL)
GWINNETT COUNTY BACK TO SCHOOL - AUGUST 6
---
Norcross
Cooperative
Ministry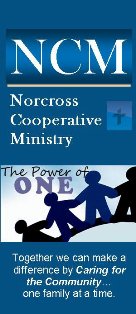 As one of the founding churches of
NCM
, we encourage your support assisting those in need in our area.
Donations of non-perishable food may be left in the
NCM
tub in the church foyer, and checks made to the church and marked for
NCM
may be dropped into the offering plate or by the church office.
---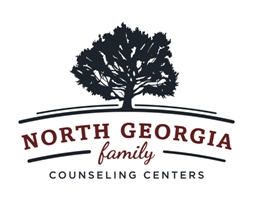 Family Wellness
through Counseling,
Education and Research
Mt. Carmel proudly supports the North Georgia Family Counseling Center.
5100 S. Old Peachtree Rd.
---
Share your story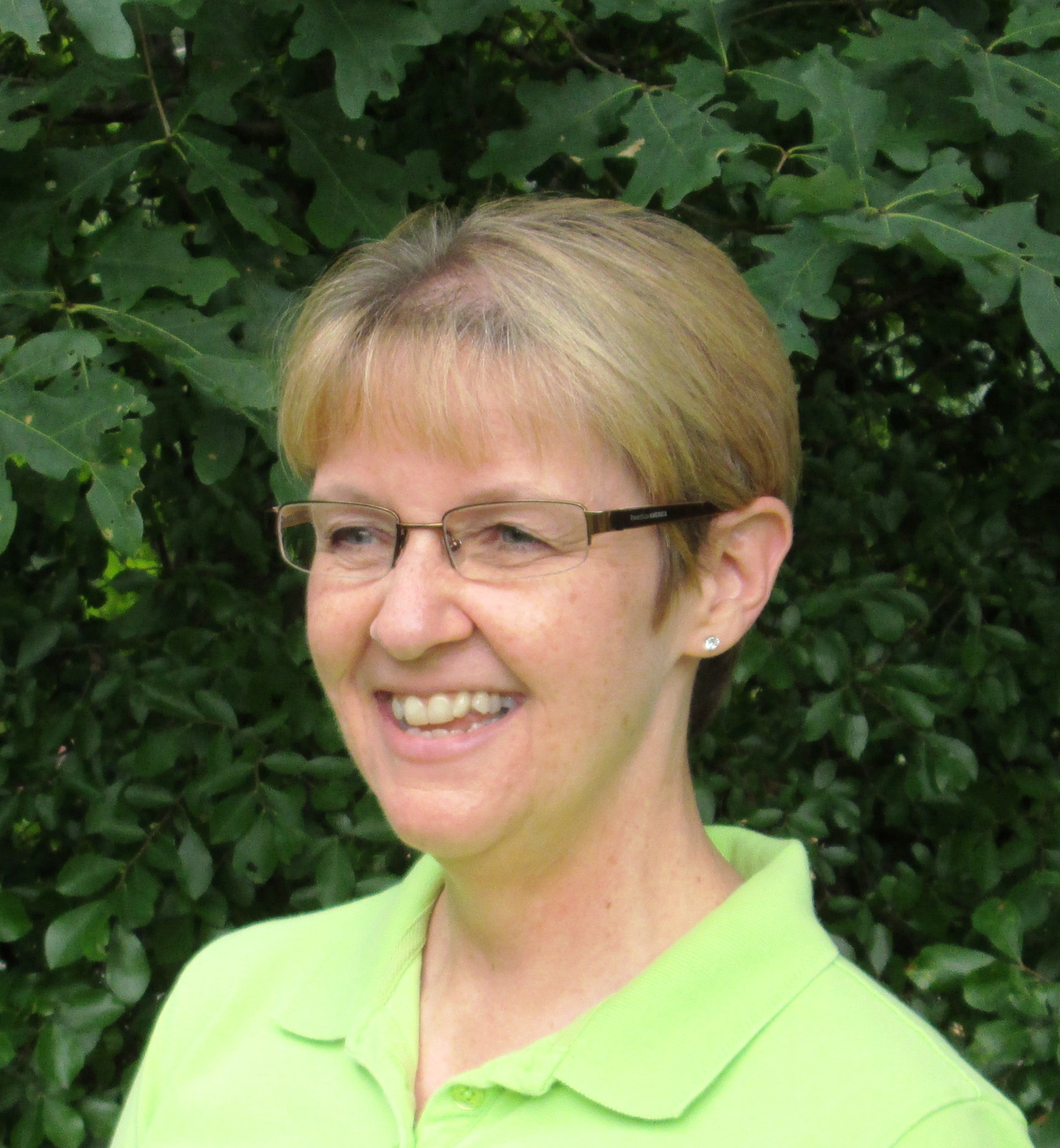 Do you have an article to include in next week's bulletin or newsletter?