In the Newsletter this Week:
From Pastor Cyndi
Lunch on Sunday
Welcome New Members
District Training Event
Altar Flowers for 2017
Book Club in February
Mt. Carmel Youth
The Gong Show is Coming! January 28
Chili Cook-Off: February 4
UMW Woman of the Year Brunch: February 5
Sounds System Help Needed
Men's Retreat to Amicalola Falls: February 3-5
Prayers / Thanksgivings

Ways to Make a Donation
---
Wanted: One Catapult
On Sunday, I invited the children to help me build something with legos. It's fun to play with legos, and we all built stuff to add on to one another's creations.
The finished product was…remarkable. I never thought about putting a horse midway up a tower. I wonder how it got there? Or how it would get down.
We have some brilliant kids. Ellie Ruth reasoned that since this is something we are making in church, it would need a cross.
And when we realized that the door was at the top instead of the bottom, they had some ideas about how people could get in.We could use a catapult, or a cannon, and when people want to get inside we could shoot them up into the air.
They did agree that a door at the bottom would be an easier way to get inside our building…but not as much fun as a zip line!
So what are we building at church? And how do people get in?
At Mount Carmel we have said that our mission is to make disciples for the transformation of the world. That's what we are building.
If disciples were made with legos, we would be champions at this! We have some amazingly creative lego-builders.
What structures do we use in building disciples? As Methodists, we know that there are ways that God often uses to convey grace. Some of these are individual habits like daily prayer, listing reasons for thankfulness, reading scripture, and acts of kindness.
Many of the structures God uses to make disciples have to be done with one another. You can't baptize yourself or serve yourself Holy Communion. You can't be two or three gathered in Jesus' name all by yourself.
We could put doors up high, and say that every small group must have a leader with a seminary degree. Or we could put doors at the floor level and say come in, let's all look at a scripture passage. Let's try to figure this out together and how it could help us better follow Jesus in our ordinary everyday lives. Or use the small group questions in the weekly sermon notes. You could grab two or three people and say let's get together over dinner with the insert and help each other be disciples.
We know that disciples aren't made with legos. More often than not, a disciple is made within a relationship. A friend shares how God was with them, and we are more aware of how we can be open to God. A small group member shares a Bible verse that was helpful, and we jot it down and keep it nearby. We hear a request and say, "I'll pray for you" or "how can I be with you through this?"
In relationships, we encourage one another to look to Christ, and live like Christ, and to grow to be more like Christ.
You can help keep the doors on the ground floor when you come ten minutes early to worship and tell someone, "I'm glad you're here!" Ask someone, "help me with your name?" Invite someone to sit with you in worship, or join you for lunch afterwards.
A funny thing happened to our tower with the door on top. It all toppled over. I like to think that's what was going on when the temple curtain tore at Jesus death. The doors that people put up high, like having to fix yourself before you go to God, ideas that God only loves perfect people, these were knocked down to ground level.
I'll see you this Sunday,
P.S. The legos will be out again this week. Come early for that, too. I'd love the help of any youngsters or young-at-heart people to build some more before the worship services begin.
---
Lunch on Sunday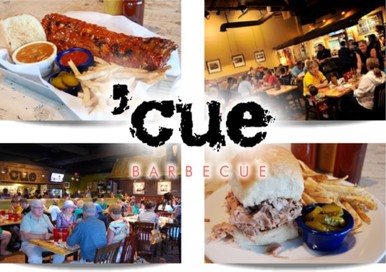 Do you have plans for lunch on Sunday after church?
If not - let's go to 'Cue Barbecue!
We'll meet there at about 12:15.
Directions: Turn left out of the church lot. Left at the light at Medlock Bridge Rd. Left at Peachtree Industrial Blvd. 'Cue is on the right between the Comfort Inn and Meineke Car Care.
Hope to see you there! See
Wynne Buran
with any questions.
---
Welcome New Members!
We are happy to welcome several new members who joined Mt. Carmel on Sunday, January 15, 2017.
Please welcome Julia Parker and also the Boyd family, Sam, Kay and daughter Erin.
We are so happy to have them at Mt. Carmel!
---
Upcoming District Training
January 30th - Atlanta-Roswell District
Training Event
Roswell UMC – 5:30 – 8:30 p.m.
The training is divided into two parts; a plenary session with Denise Hunicutt from the Board of Global Ministry presenting on Mission Innovation, and then workshops on Radical Hospitality, Lay Leadership Development, Local Mission, Developing Vision, Older Adult ministry, Children's ministry and Special Needs ministry.
Each workshop will last only 25 minutes and each participant will have the opportunity to participate in two different workshops during the evening.
The workshops are designed to introduce you to some new ideas for doing ministry.
There will be a $10 fee for dinner.
To register, please check the box on the Connect Card in your Sunday bulletin. "I want to help Mt. Carmel be the best church we can be. I am attending the District Training event."
(Please note if you will need childcare and if you plan to eat dinner at Roswell UMC.) Or contact the
church office.
---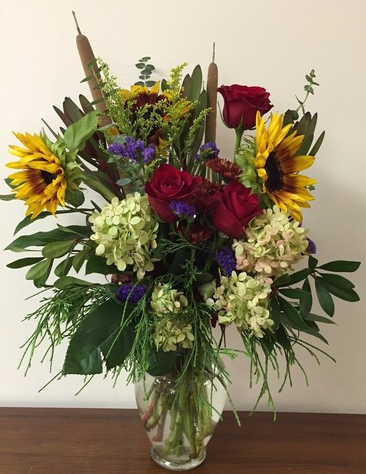 Altar Flowers Needed in 2017
There are still many Sundays in 2017 with no sponsor for our altar flowers!
If you would like to sponsor an arrangement in memory or honor of a loved one, please check the box on the Connect Card in your Sunday bulletin, or contact the church office. (770-449-4498) Cost is $40.00
---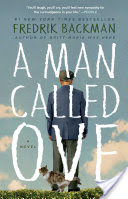 Women's Book Club - February Meeting
The February meeting of the Mt. Carmel Women's Book Club will be on Friday, February 3rd at Barbara Cooper's home. (4469 Parkspring Terrace, Norcross, GA 30092)
The book of the month is, A Man Called Ove, by Fredrik Backman.
---
Mt. Carmel Youth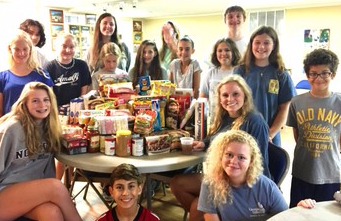 The Mt. Carmel Youth have regular meetings on Sunday nights, beginning with dinner at 5:15 pm in the lower fellowship hall.
Then they move on to programming, games, worship and fun until 7:30 pm.
To see the Youth Newsletter with weekly calendar, click
HERE
.
---
The Gong Show is Coming!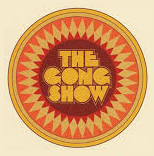 Don't miss the
Mt. Carmel Gong Show
on Saturday,
January 28 at 6pm!
Hosted by the Mt. Carmel Youth Group, this is similar to the
Un-talent show that we have held in the past.
It is a church-wide, fun, fellowship event that anyone can participate in. All acts are welcome!
The Gong Show will include serious acts and less serious acts. ALL acts run the risk of being "Gonged", so bring some extra money in case you need to "Gong" someone off the stage!
Participate in an act or come to watch the show! Doors open at 6:00 pm for concessions and the show starts at 6:30.
Anyone who is interested and willing to perform in the Gong Show should contact
Eva Proels
, Allie Bell, or the
church office
.
Admission is free. Proceeds from concession sales and "Gong" money will benefit the Youth Mission Trip.
The menu will include hot dogs, chili, and Frito bowls with a vegetarian option. Thank you for supporting our mission trip!
---

Get your recipes out and your taste-buds ready for the
MT. CARMEL CHILI COOK-OFF!
Saturday, February 4 – 6:30 PM
at the home of Pekka & Lorrie Ignatius
(3890 Berkeley View Dr., Duluth, GA 30096)
From past Cook-Off champions (Jerry McDonald in 2016!) to brand new friends - all will gather at Pekka & Lorrie's to enjoy chili and fixings, tell tall tales, and have lots of fun!
Please note that this event is "adults only" so moms and dads can enjoy a child-free evening with church friends! Childcare is provided at the church BY RESERVATION ONLY. Please RSVP for your child/children BY FEBRUARY 1.
To participate in this casual, fun event, just bring a pot of your favorite chili; hot or mild; beef, tofu or chicken, anything goes. Or you may bring side dishes or desserts to go with the meal instead.
After much serious tasting and debate, the winner of "BEST TASTING CHILI - 2017" will be declared and a "major award" will be presented!
Please RSVP BY FEBRUARY 1ST to let Lorrie and Pekka know how many people will attend and what you plan to bring. 770-265-9948, or lorrie.ignatius@gmail.com.
Hope to see lots of you there!
---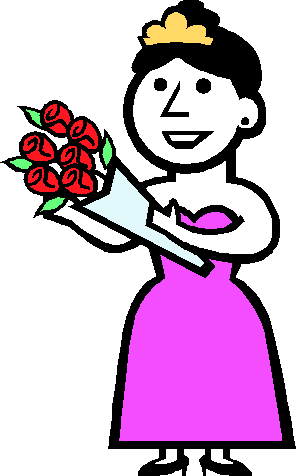 Mt. Carmel United Methodist Women Honor "Woman of the Year" at a Brunch on February 5 - 12:15 p.m.
All women of the church are invited to a Brunch to honor a woman who has gone above and beyond in her service to the UMW and the church as a whole this year!
Stop by the Fellowship Hall after church on February 5th to see who this year's honoree is!
And if you haven't voted yet, please contact Lori Anderson to cast your ballot.
---
Sound System Help -
Can You Hear Me Now??
We need a few more volunteers to run the sound system during worship services and we'd like to have volunteers willing to commit to a regular schedule of once per month minimum.
It is fairly easy to learn--you can run it from an ipad sitting in the pew if you wish. We will provide training and sit with you a couple of times to make sure you are comfortable with it before going solo.
Please check the box on the Connect Card in your Sunday bulletin, or contact Ed McDonald at
edmacmo@gmail.com
or 678-983-5588 for more information.
---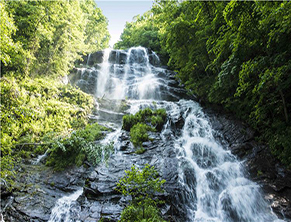 Mt. Carmel Men's Retreat - Amicalola Falls State Park
The Mt. Carmel United Methodist Men will hold a weekend retreat on February 3 through 5 at Amicalola State Park, north of Dawsonville. All men are invited.
Please add your name to the sign-up sheet in the back of the sanctuary or contact the church office if you plan to attend so that we can plan accordingly.
Friday night will consist of dinner and fellowship together.
We will travel to Ellijay on Saturday 4th for a community service project with the Appalachian Children's Center.
Scott Parish with the North Georgia Conference will be providing our program on Saturday night and Sunday morning.
Plan to arrive Friday night between 5 pm and 8 pm. We will depart Sunday morning by 11 am. Men are welcome to attend all or any portion of the weekend. Watch for more notes regarding carpooling at a later date and see
Mark Bond
or
Dick Easley
for more information.
---
Prayers and Concerns
Please join with others in our church family in praying our concerns and thanksgivings this week:
Prayers and Concerns
Craig German's friend Ron: back in ICU
Loyd & Marilyn McGee's daughter-in-law, Dana
Gayle Morris: prayers for herself and for her brother who has throat cancer
John K. - friend of a church member - having tests due to cardiac pain
Chris Bolton's friend Barbara and husband John: John recovering from heart surgery and Barbara mourning the death of her third sister - all 3 died in 2016
Cheryl Martin: traveling back from New York after the death of "Dad Welch."
Sarita Stark's brother: primary care-taker for their mother
Gail Bolton & family: death of Gail's uncle Lynwood
Katrina Stone:for discernment, wisdom & courage
Donna Riviere's sister-in-law Denise: neck surgery - very risky - could result in paralysis
Thanksgivings
Carl Garner's birthday
Ryan Stark earned Eagle Scout rank
David Jones' son Todd has entered the Oxford Addiction Treatment Center in Mississippi
---
Ways to Make a Donation Electronically
Thank you for your support of Mt. Carmel!
There are many ways to give: You may use a Debit Card, Credit Card, or PayPal, o
r you may make
an automatic electronic funds transfer on a
one-time or recurring basis.
Click
HERE
to give electronically.