In the Newsletter this Week:
From Pastor Cyndi

Youth Sunday: July 31 - 10:30 am

Mission Moment

Wisdom from James & Charlie Brown

Pokemon Go at Mt. Carmel
Youth Newsletter

20 Objects for 20 Weeks

Kid's Corner

Women's Book Club: August 5

Homecoming: August 21

New Church Directory

Fall Women's Retreat: Save the Date!

Prayers / Thanksgivings

Ways to Make a Donation
---
Youth Sunday - Worship at 10:30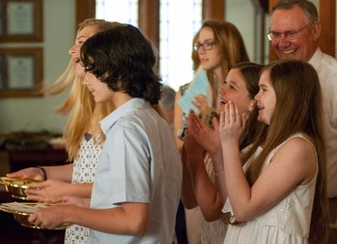 Imagine that the amazing Ms. Suzanne, our church secretary, calls you. "We need you to lead the worship service this week! Just tell how God has been at work in your life for the last year. Describe how you have served God and how this has helped you to grow as a Christian."
How would you answer? What scripture reflects your spiritual journey this year? What stories would you tell?
That's what we ask our youth to do every year for youth Sunday. Their service is more than their music and a video highlight reel. They reflect on their mission trip, serving at the soup kitchen, and weekly gatherings, and describe how God has been with them.
I don't know what they will say this year—that's also part of the fun! We never know what will come out! But I pulled out some quotes from our youth led service a few years ago:
• The last seven years have been the best of my life…maybe because I'm only 18.

• She described not having hot water for eight weeks. She was thankful in every situation.

• We helped her, but she showed us the love of Christ.

• We want to challenge you to do something extra to show God's love here at home.

• Their love for Christ impacted me, even though they were five and six years old.

• Youth has shaped me into being the person God wants me to be.
Every year I am impressed by the Mt Carmel UMC youth. I hope you will join me on Sunday for a combined worship service as they reflect on the last twelve months.
I'll see you on Sunday at 10:30,
Pastor Cyndi
P.S. This is Raven Hinson's last week as our youth director. She has done an amazing job of encouraging our youth to grow in prayer and in recognizing the spiritual relationship between faith and service.
Please take a moment to thank her for her leadership, and to welcome Emily Thompson as the incoming youth director.
---
Quesadilla Lunch: July 31 at 11:30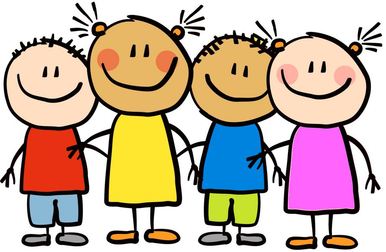 Following the Youth Sunday worship service, the Children's Department will have a
Quesadilla Lunch Fundraiser
in the Fellowship Hall.
Come and enjoy quesadillas with all the trimmings, and lunch with your friends. All donations for the lunch will be appreciated by the Mt. Carmel Children's Department!
---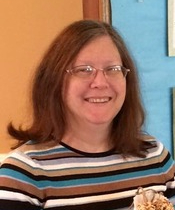 Mission Moment
On Sunday, July 24th, the Men's Ministry of Mt. Carmel presented Cheryl Martin with a check for $750 to be added to the fundraising goal of her upcoming mission trip to Tanzania in September.
We are thankful to Cheryl for taking on this ministry, and the Men for their support!
---
Wisdom from James and Charlie Brown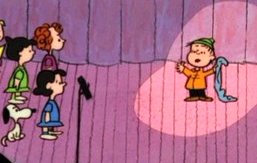 Did you miss the wisdom of James, Charlie Brown and Linus on the video last Sunday?
Just click
HERE
and scroll down to see the video!
---
Pokemon Go at Mt. Carmel!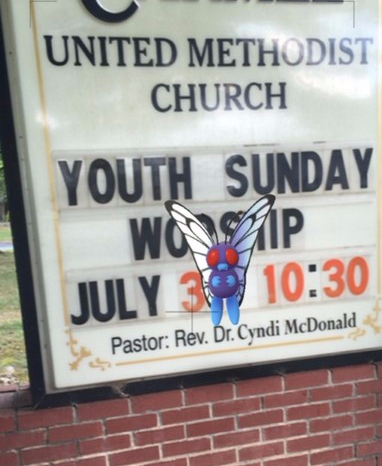 Do your children play Pokemon Go? (or maybe YOU play?)
If so, come to church a little early on Sunday!
From 9:55 - 10:25 there will be a Pokemon Lure here - come and catch'em all!
---
Youth News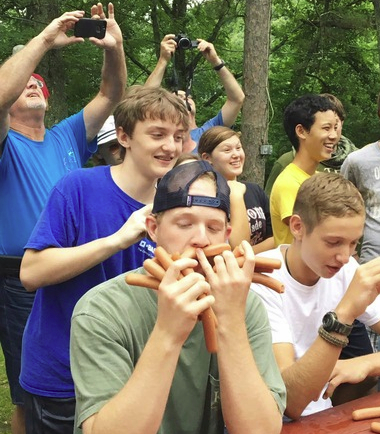 Our Youth Group has a busy schedule for the rest of the summer!
Upcoming fun events include a trip to the pool at West Gwinnett Park after lunch this Sunday, helping with the Children's Water Fun Day on August 7, and more!
For their complete calendar of events, click
HERE
to view the Youth Newsletter.
---
20 Objects for 20 Weeks: Week 4
We continue our celebration of 190 years of ministry with another object that is a part of the history of Mt. Carmel.
In week 5 we see how the growth of downtown Norcross affected the growth of Mt. Carmel!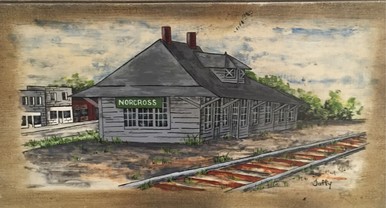 In 1870 the Airline Railway was completed from Atlanta to a station which was given the name of Norcross. Due to the newly formed railroad town, things around Mt Carmel began to change. New churches were established in the area around the mid 1870's. In 1876 Mt Carmel built a new church building.
Stop by the history room, at the back of the sanctuary, to view this display in its entirety, as
well as previous weekly displays.
More information is also at
---
Kid's Corner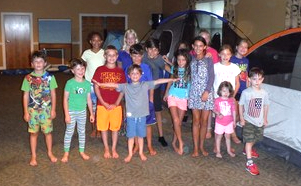 Good morning everyone! I hope you have all had a wonderful week.
Youth Sunday this Week
July 31st is Youth Sunday at 10:30 am! The 3rd through 5th graders are invited to stay in worship during our single, Youth led service and sit in the row behind the youth so that they can see a bit of what the future holds when they move into the youth group.
The Children's program will be providing a Quesadilla lunch after the worship service.
Blessing of Back Packs & Water Fun!
On August 7th, we will have our annual "Blessing of the Back Packs" back to school moment during both worship services.
Our August children's event is our Water Fun day from 2-4 pm, also on August 7 at the Mt. Carmel!!
This is an invite-able event…please bring your friends.
We will have a water slide and games, so come and get wet on a hot summer day with us!
Sunday School
This Sunday during Children's Sunday School, we will continue learning how to do justice, love mercy, and walk humbly with God through the lens of Micah 6:8.
Until the end of August, we invite the children to bring offerings to Sunday School each week which we will donate to the Church World Service Heifer Project at the end of next month. The Heifer Project helps poor families around the world to purchase chickens, goats, sheep, and cows so that they can have a source of food and income that will help them become more self sufficient and less dependent upon foreign aid for their basic needs.
What better way can we 'do justice and walk humbly' then by helping others to regain their dignity and self-sufficiency?
Regular Fall Sunday School programming will recommence on Sunday August 28th...we will be launching a new Worship and Wonder Sunday School program for the Pre-K through 2nd grade kids which we are very excited about...details to follow in early August :)
Hope you can join us!
---
Mt. Carmel Women's Book Club: August 5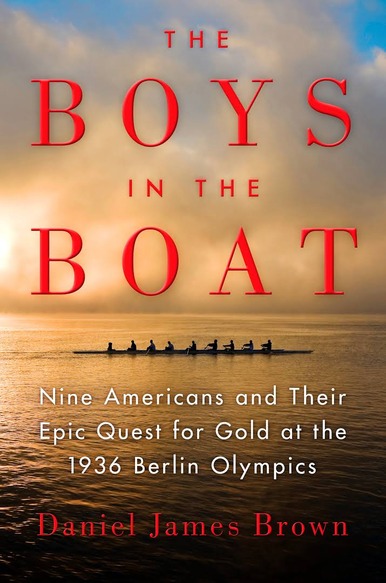 The next meeting of the Women's Book Club will be on Friday, August 5th at 7:00 p.m. at Susan Posey's home.
Light refreshments will be served as the group discusses this month's book, The Boys in the Boat, Nine Americans and their Epic Quest for Gold at the 1936 Olympics, by Daniel Brown.
After the book discussion, everyone will stay at Susan's to watch the Opening Ceremonies of the 2016 Olympic Games!
---
Homecoming Planned for August 21st!
10:30 combined service


This is a combined 10:30 service that will celebrate Mt. Carmel's 190th anniversary!
We expect a visit and message from Rev. Billy Parks, the circuit rider minister who served as Mt. Carmel's first pastor in the 1820's. There will also be great music and there is a rumor that some of Mt. Carmel's most notable members from the past may drop in to see how we're doing!
If you know of past members or friends who should be invited, please forward their NAMES and CONTACT INFORMATION to the church office and we'll send them an invitation.
There will also be a COVERED DISH LUNCH following the Homecoming service. Everyone is asked to bring a dish or two to share and plan to stay and enjoy lunch together.
---
New Church Directory Coming Soon!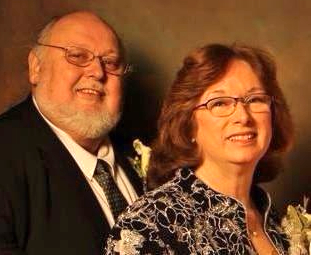 The Connect Team is working with Life Touch Photography to
prepare a new church directory and we need your help!
Each person / family who participates will receive a directory, plus a free 8 x 10 photograph from Life Touch.
Photos will be taken on Tuesday & Wednesday, August 23 & 24 from 2 – 9 p.m. at Mt. Carmel.
---
Women's Fall Retreat: Save-the-Date!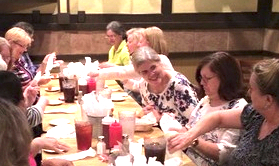 All women are invited to attend the United Methodist Women's fall retreat on October 21 - 23, 2016!
We will spend the weekend at Lane Shutt's house on Lake Harding in Alabama. The weekend will include programming, prayer, fellowship, good food, and LOTS of fun!
Mark your calendars now, and watch future newsletters for more information.
---
Prayers and Concerns
Please join with others in our church family in praying our concerns and thanksgivings this week:
Prayers and Concerns
Steve Pearson: issues with insurance company
Cyndi McDonald's family: cousin Lisa died last Sunday
Judy Bagwell: partial knee replacement on July 28
Susan Posey's father: getting stronger, but her mother still has chronic health problems
Jeanne Manget's roommate Deb: recovering from difficult surgery
Jacque Tapley's family after the death of her Aunt Lucille
Cheryl Martin's relative, "Dad" Welch: sill in nursing home / bones not healing well / very frustrated and ready to go home

For all those recovering from injury, illness or surgery: Barbara Cooper, Lois Salter, Melissa Crawford, Connie Hull, Sherry & Michael Blackwood, Carl Garner, Gene Anglin

Wife of the Pastor in Tanzania that Cheryl Martin's mission team works with. His wife is having surgery.
Thanksgivings
John Whitlow and family moving back from England to Texas
Cynthia Currence: has a new job
Use of the piano at 11:00 during the summer services
---
Ways to Make a Donation Electronically
Thank you for your support of Mt. Carmel!
There are many ways to give: You may use a Debit Card, Credit Card, or PayPal, o
r you may make
an automatic electronic funds transfer on a
one-time or recurring basis.
Click
HERE
to give electronically.
Every week:
Prayers
Worship this week
Birthdays and Anniversaries
Save the Date
Counseling Center
Norcross Cooperative
---
Sunday's Lesson
Philippians 2:1-18
---
Birthdays this week:
Courtnay Roe
Andrew Raye
Jordan Smith
Dave Whitlow
Allie Bell
Lamar Bolton
Anniversaries this week:
Billy & JoAnn Weathers
Craig & Jan German
David & Cindy Jones
---
Save the Date
NO CHOIR or 9:30 MUSICIANS PRACTICE
YOUTH TO WEST GWINNETT POOL
AUGUST 7 - 9:30 & 11:00 AM
AUGUST 7 - 5:15 - 7:30 PM
GWINNETT COUNTY BACK TO SCHOOL
REGULAR SUNDAY WORSHIP -
AUGUST 14
AUGUST 14 - 4:00 - 7:00 PM
COUNCIL ON MINISTRIES PLANNING MEETING
3RD GRADERS RECEIVE BIBLES / SUNDAY SCHOOL TEACHERS COMMISSIONED
---
Norcross
Cooperative
Ministry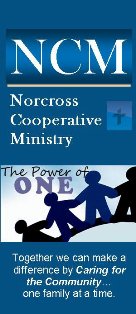 As one of the founding churches of NCM, we encourage your support assisting those in need in our area.
Donations of non-perishable food may be left in the NCM tub in the church foyer, and checks made to the church and marked for NCM may be dropped into the offering plate or by the church office.
---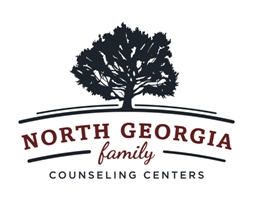 Family Wellness
through Counseling,
---
Share your story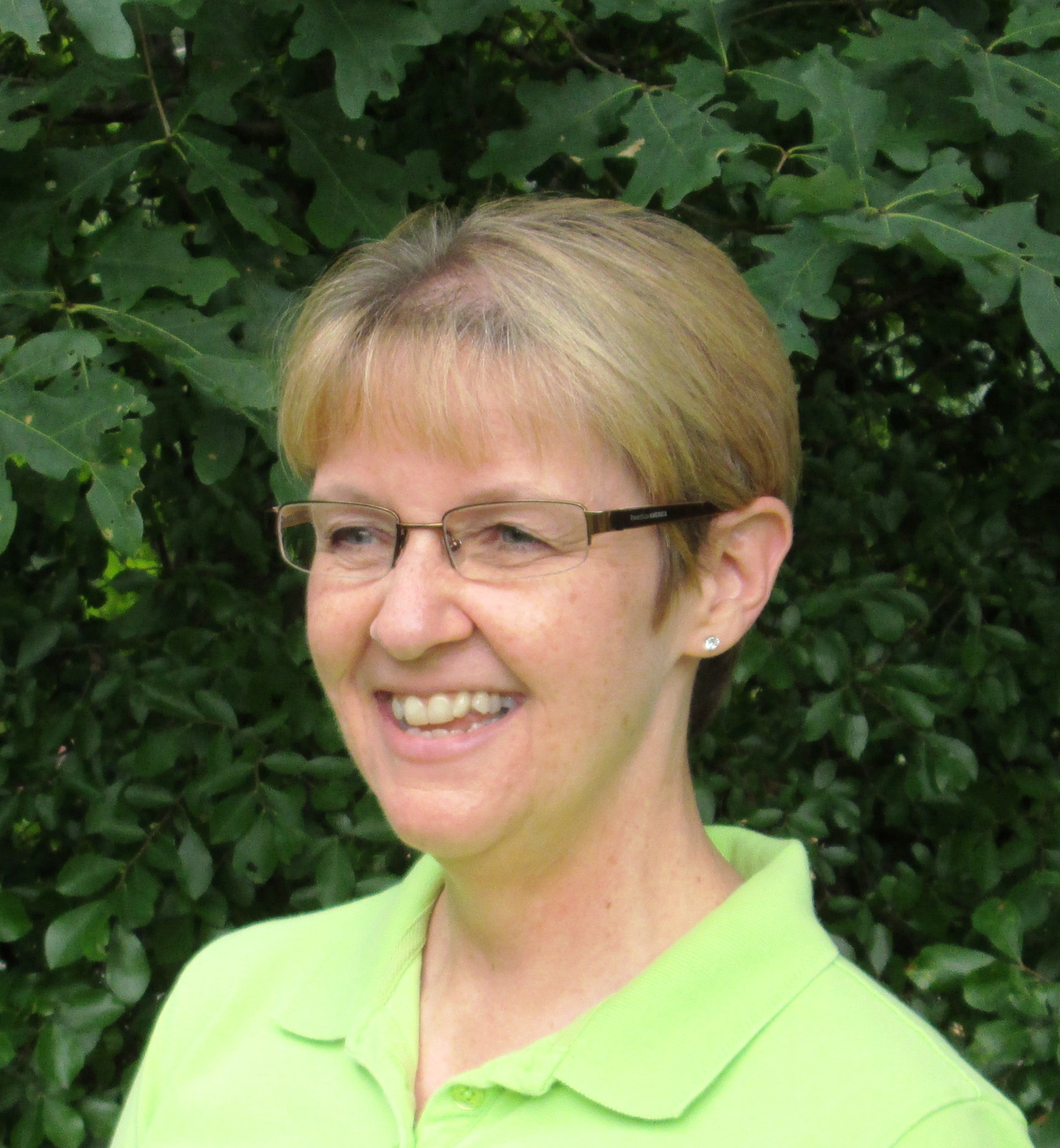 Do you have an article to include in next week's bulletin or newsletter?
Email these to
Suzanne Foster
or call the church office.