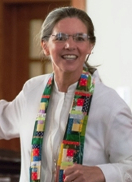 At its best, worship is a glimpse of the kingdom of God. People of all ages, nations, and backgrounds come together for one purpose—to place God at the center of their lives.
That's why I challenge you to attend worship for the Sundays of Lent. Whenever we turn to God, we are transformed.
Our worship services have a particular "shape". If you look at the bulletin each week, you will see four section headings:
• We Gather as God's People
• God's Word is Proclaimed
• We Respond to God' Word
• We are Sent Forth to Serve
Look closely, and you will see that the heart of worship is this: serious engagement with the Word of God generates a response that affects our lives outside of the sanctuary walls.
We encounter Jesus, the Word of God, in scripture and so every element or worship reflects the central scripture for the week.
For the last few years we have used a lectionary—a list of scriptures for each week of the year—that covers both Old Testament and New Testament. This keeps me from repeatedly preaching from my favorite scriptures every week. (You would get tired of reading Genesis 1!)
This also keeps me from deciding what points I want to make, and then picking a scripture to support my position. I have learned to trust that if I read, pray, and meditate on scripture, then God will provide a message.
Having one scripture be the focus of a worship service allows for many people to "proclaim the word" in worship.
The 9:30 musicians send suggestions to one another of music they would like to play and sing again, or new songs to learn. It's amazing how their suggestions open up one of the scriptures already planned for the next two months.
John selects the music at 11, also after prayer and reflecting on scripture. There have been times when I wondered why he picked a particular hymn, and as we sing the third verse I make a connection that I never saw before.
Listen, and you will hear the day's scripture in the prayers, too. Those who pray before the offering do an amazing job of listening to scripture and thinking about how that scripture is related to God's gifts and our gifts.
After Moses led the people out of slavery in Egypt, the people knew they needed food and water to survive. They asked for these (and sometimes complained about these, too).
But God knew that food and water aren't enough.
God provided directions for how to worship. By building an ark and a tabernacle, the people would know that God was with them, even as they travelled through dangerous places. They would know that God heard their prayers. They would know grace, that before they sinned God had already provided a way of forgiveness and healing.
Like those early Israelites, we don't always ask for the things we need most. We get stuck in the daily grind, the food and water, and forget that we are on a journey to a promised land.
Food and water aren't enough. There's another way of living, and we practice this pattern every Sunday: we come before God as God's people, we listen to God's Word, respond with "yes" to however God speaks, and are sent out in to the world to live out this call on our lives.
I'll see you this Sunday,
Youth Dinner Theater

March 17 & 18
7:00 PM
The luck of the Irish will be with you when the Mt. Carmel Youth Dinner Theater presents Finn McCool and His Fearless Wife!
Meet a village full of comical characters in Limerick, Ireland, where delightfully devious little leprechauns Shillelagh, Shay, and Shannon help orchestrate the fun!
Braggart Finn McCool has made himself the talk of the town, stretching the truth more than a wee bit too much. Thank goodness his wife, Oona, has been clever enough to get Finn out from between many rocks and hard places. But with his latest tall tale, he might be in the rockiest, hardest place yet! How can she protect Finn from his boastful lie that he could beat a giant in battle?
Tickets are $20.00 for adults, $15.00 for students, and $10.00 for children 5 – 10. (Childcare is provided for children five and under with dinner: $3.00)
To reserve tickets, please contact
the church office
, or (770) 449-4498, or come by the ticket sales table on Sunday mornings in the Mt. Carmel foyer.
Seating is limited, so please order your tickets today!
FINN McCOOL AND HIS FEARLESS WIFE is produced by special permission with Pioneer Drama Service.
Mission Trip T-Shirts Available to Congregation!
This summer the Mt. Carmel Youth Group is going to the Blackfeet Indian Reservation in Montana. We will be working around the community completing home repair and building projects, spending time in Vacation Bible School style lessons with kids, and submerging ourselves into the culture and community while allowing God to work through us to be His hands and feet.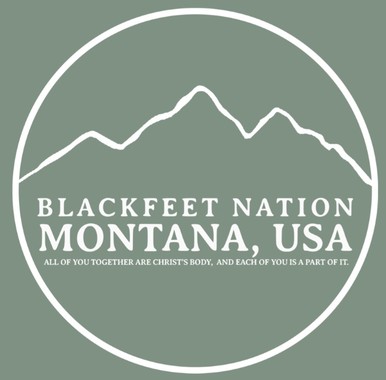 We are so blessed by your generosity to pursue this amazing opportunity. Thank you!! "All of you together are Christ's body and each of you is a part of it." - 1 Corinthians 12:27
This year we're offering something new - you can now buy one of the same mission trip t-shirts that our Youth will wear!
Short sleeve shirts are $17.50 and long sleeve shirts are $22.00.
Click
HERE
to order, or watch for sales along with the Dinner Theater tickets on Sunday mornings. Sales will end on March 12.
Thank you again for your support!
Contact Youth Director
Emily Thompson
with any questions about the Mt. Carmel Youth Group.
See current Youth Newsletter
HERE!