In the Newsletter this Week:
From Pastor Cyndi

Wisdom from James & Charlie Brown

Youth Mission Trip this Week

"Holy Guacamole!" Worship at Kiko's - July 27 - 7:00 PM

Kid's Corner

All Music Sunday / Summer Lunch: June 26

Women's Book Club: July 1
Family Promise: July 3 - 10

CPR Class Offered by Preschool: July 12

Prayers / Thanksgivings

Ways to Make a Donation
---
From Pastor Cyndi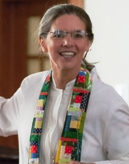 It's Music Sunday!
This Sunday, we're combining the services for one music service at 10:30.
My dad, Wayne Goodwin, is returning as our song leader. I can't wait, because he never drags out a song. At some point I'll look down and realize that my toes have started tapping!
It's fun to watch friends from the 9:30 and 11:00 services catch up with one another. The 9:30 people will to get to sing some of the 11:00 favorites and hear the choir. The 11:00 friends will get to hear the 9:30 favorites and the 9:30 musicians. Everybody wins on Music Sunday, since everyone gets to sing it all!
The only thing better than combining the services for one big singing is to follow it with good food and fellowship. Once again, the Adult and Family Ministries team is grilling and giving away burgers and dogs.
I can't wait to see what flavors people bring for the Golden Scoop ice cream contest. We've had vanilla, dark chocolate, lavender, key lime… I can't think of a single ice cream flavor that I have not liked. Nobody loses in an ice cream contest, since everyone gets to taste!
I guess there is one thing that would make this even better ... if you are there!
P.S. If you need even more good music and good food, bring a friend to Kiko's worship on Monday at 7. The Gospelites are leading the music.
---
Wisdom from James and Charlie Brown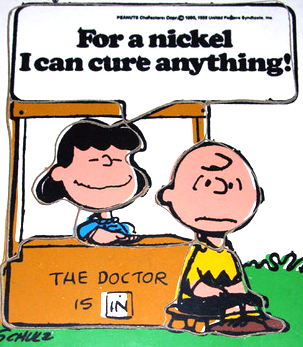 Did you miss the wisdom of Charlie Brown and Lucy on the video last Sunday?
You'll also want to watch the clip of Jason Campbell sharing his morning routine and what it means to him.
Just click HERE and scroll down to see both videos!
---
Youth on Mission Trip this Week!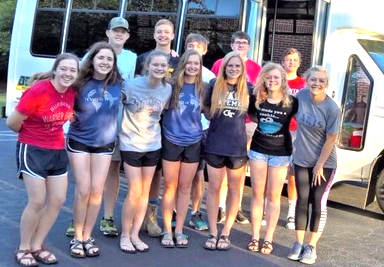 Our Youth Mission Team left Mt. Carmel on Sunday at about 7:00 AM and are now serving others in McDowell County, WV.
Please keep them in your prayers for safe travels and that the week is meaningful to them and those they are serving.
---
"Holy Guacamole!" Worship at Kiko's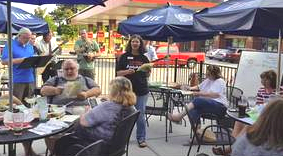 Join the fun at the next Monday night "Holy Guacamole" worship service at Kiko's Mexican Restaurant!
THANK YOU to Phil Griffin for providing the music last week!
The next service will be on Monday, June 27th beginning at
7:00 PM.
(6:00 - 6:15 to order dinner)
The Georgia Gospelites will provide the music this week, plus there will be prayers, a short message, and lots of fun!
July 4 - No Kiko's Service
July 11 - Music provided by Wynne Buran
July 18 - Music by The Georgia Gospelites
---
Children's Corner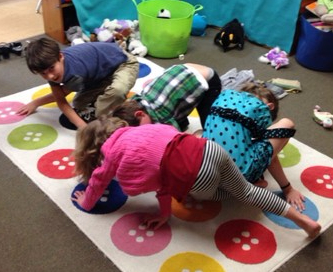 Summer Sunday School and Other Fun Summer Stuff!
This summer, our Sunday school theme will be 'A Summer of Service' and we also have lots of other fun activities planned before school begins again!
And since "service" is hard work, there will be Sno-Cones at Sunday School too!
Here is our Summer Schedule:
June 26: Movie Night! From 5:30 - 7:30 pm we will watch The Peanuts Movie, enjoy hot dogs, popcorn and ice cream sandwiches in the Fellowship Hall. Bring your friends too, along with some camp chairs, pillows, etc. and join the fun! (Any youth who are not on the Mission Trip are welcome to attend also.)
July 3: Family Promise Set-Up - Volunteers will stay after the 11:00 service to set up the downstairs rooms. Children may enjoy staying with their families to help make the rooms feel comfortable and cheerful for our Family Promise guests!
July 16 - 17: Kid's Camping in the Fellowship Hall - We'll arrive about 4:00 on Saturday, have lots of fun, sleep-over, then be ready for church on Sunday morning!
July 31: NOTE THE DATE CHANGE for this one. The Children's Dept. is in charge of a Quesadilla Lunch Fundraiser at 11:30 a.m., following the 10:30 a.m. Youth Sunday worship service. Watch for more information on when to sign up to help!
August 7: Blessing of the Backpacks during the Worship services, Promotion Sunday for Sunday school classes, then Water Fun in the afternoon at 2:00!
I'm looking forward to a fun summer with you all!
---
All Music Sunday / Summer Lunch & Ice Cream Contest! June 26, 2016
Sunday, June 26 will begin with ONE worship service only at 10:30 am. This combined worship service will feature many of your favorites songs, and both the 9:30 musicians and the 11:00 choir will participate. Mark your calendar for this fun service!
Following the worship service, there will be a SUMMER LUNCH of grilled hamburgers, hot dogs, and a Homemade Ice Cream Contest!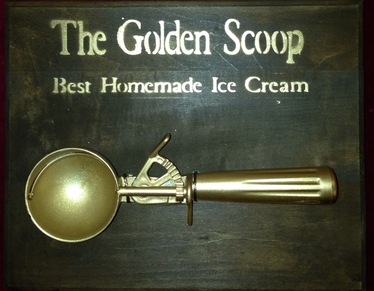 All food will be provided, only the ice cream makers need to bring anything.
If you think you make the BEST ice cream, please bring a freezer full to enter into the contest. The winner will be presented with the prestigious "Golden Scoop" award!
If you'd like to enter the contest, but need an ice cream churn, Pastor Cyndi has 2 that she could loan out! Just
email
or call her!
---
Mt. Carmel Women's Book Club: July 1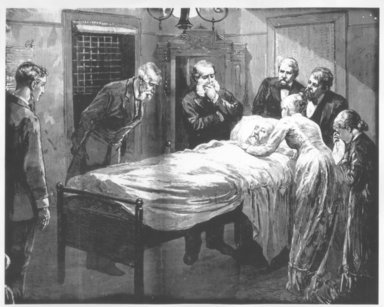 The next meeting of the Women's Book Club will be on Friday, July 1st at 7:00 p.m. AT VICKI WALDEN'S HOME.
Light refreshments will be served as the group discusses this month's book, Destiny of the Republic, A Tale of Madness, Medicine, and the Murder of the President, by Candice Millard.
For more information, please contact Chris Bolton or Vicki Walden
---
Family Promise: July 3 - 10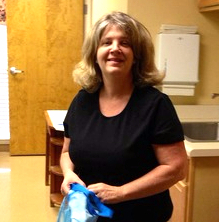 Happy summer to all!
This summer we will once again be a host church in the Gwinnett County Family Promise Program. We will host pre-screened homeless families in our church for a week, providing them with housing, food, fellowship, and most importantly, love.
LOTS of volunteers are needed for the week, including dinner and overnight hosts, van drivers, meal providers, set up and tear down helpers, and laundry angels.
Save the date, and sign up this Sunday to serve our neighbors in need.
It is truly a blessing to serve in this amazing ministry, seeing the Sunday school classrooms transformed into safe, cozy, inviting spaces for families in crisis, getting to know the guests and just being able to love them, providing needed food. Every act of love and service is a dot that connects our guests to independence.
I look forward to serving alongside you! If you have any questions, please message lila.hunter@gmail.com or lorrie.ignatius@gmail.com.
If you are new to Family Promise, Family Promise training and Safe Sanctuary training will be arranged for you.
In His Love,
Lila Hunter
---
CPR Class Offered by Preschool
Do you need to take a CPR Class, or renew your certificate?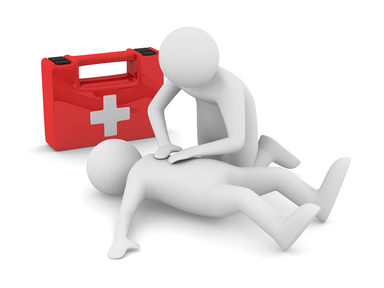 Here is an easy, convenient way to do that, thanks to the Mt. Carmel Preschool!
The Preschool will offer a CPR class in the Mt. Carmel Fellowship Hall on Tuesday, July 12 from 9:00 AM - Noon.
Cost is $20.00, plus extra if you will need childcare.
June 30 is the DEADLINE to sign up, so contact the church office or Preschool Director, Cindy Bill if you'd like to attend.
---
Prayers and Concerns
Please join with others in our church family in praying our concerns and thanksgivings this week:
Prayers and Concerns
Barbara Cooper: radiation treatments begin this week
Easley's friend Helen: rare cancer
Dawn Seigler's friend Ann: hospitalized
Jacque Tapley's Aunt Lucille: in hospice care
Sam Tapley's daughter: recovering from surgery
Susan Posey's father: recovering from infection
Susan Posey's brother: ministering to a challeging church
Youth on Mission Trip
Hayne Thompson: back pain
Cheryl Martin: Dad Welch - broken leg & gallbladder issues - also very unhappy about not getting to go home
Bagwell family's relative Nancy: ovarian cancer - had surgery, now beginning chemo
Mark Bagwell, Jr.: final police field training evaluation
Friend of Melanie Bagwell: friend's father in hospice care with brain cancer
Sarita Stark: death in her family in N.C.
Melanie Bagwell's friend Teresa: stage 2 cancer - had surgery - beginning chemo & radiation
France Sigmon's son-in-law Barry: back surgery next Thursday
Thanksgivings
Marilyn Reynolds: cancer free! although will still have radiation treatments to make sure it's gone
For all fathers and those who are like fathers to us
For youth counselors going on mission trip
For successful MUST Lunch Preparation so far this week
For Joanne Ragon - organizer of MUST lunch prep and all those volunteering or providing food
For those volunteering to help with Family Promise
For Phil Griffin providing music for last week's Kiko's service
---
Ways to Make a Donation Electronically
Thank you for your support of Mt. Carmel!
There are many ways to give: You may use a Debit Card, Credit Card, or PayPal, o
r you may make
an automatic electronic funds transfer on a
one-time or recurring basis.
Click
HERE
to give electronically.
Every week:
Prayers
Worship this week
Birthdays and Anniversaries
Save the Date
Counseling Center
Norcross Cooperative
---
Sunday's Lesson
James 3:13-18
---
Birthdays this week:
Riley Weeks
J.W. Epps
Braylen Whitlow
Peter Fugate
Thomas O'Nan
Katherine Alesi
Darrell Parrish
Cecil Thomas
Anniversaries this week:
Jeffrey & Angie Bolton
Howard & Anne Greene
Jim & Chris Mitcham
---
Save the Date
YOUTH ON MISSION TRIP TO MCDOWELL COUNTY, WV
JUNE 19 - 25
7:00 CHOIR ROOM
NO 9:30 MUSICIANS PRACTICE THIS WEEK
LA PARILLA'S MEXICAN RESTAURANT AT THE FORUM
ABBREVIATED CHURCH OFFICE HOURS
JUNE 27 - 30: 9 AM - 1 PM
PRESCHOOL PATRIOTIC CAMP WEEK
JUNE 27 - 30: 9 AM - 1 PM
PRESCHOOL ROOMS
UMW NIGHT CIRCLE
JUNE 27 - 6:30 PM
DINNER AT KIKO'S
HOLY GUACAMOLE!
JUNE 27 - 7:00 PM
WORSHIP AT KIKO'S RESTAURANT
(6:00 - 6:15 TO ORDER DINNER)
MUSIC BY THE GOSPELITES
CHURCH OFFICE CLOSED
JULY 1 AND JULY 4
WOMEN'S BOOK CLUB
JULY 1 - 7:00 PM
VICKI WALDEN'S HOME
HOST FAMILY PROMISE GUESTS
BREAK DOWN OF FAMILY PROMISE ROOMS
---
Norcross
Cooperative
Ministry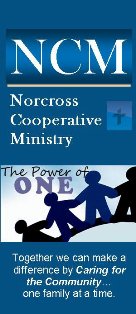 As one of the founding churches of NCM, we encourage your support assisting those in need in our area.
Donations of non-perishable food may be left in the NCM tub in the church foyer, and checks made to the church and marked for NCM may be dropped into the offering plate or by the church office.
---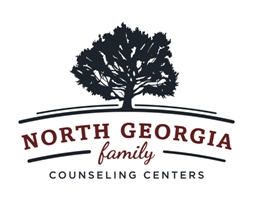 Family Wellness
through Counseling,
---
Share your story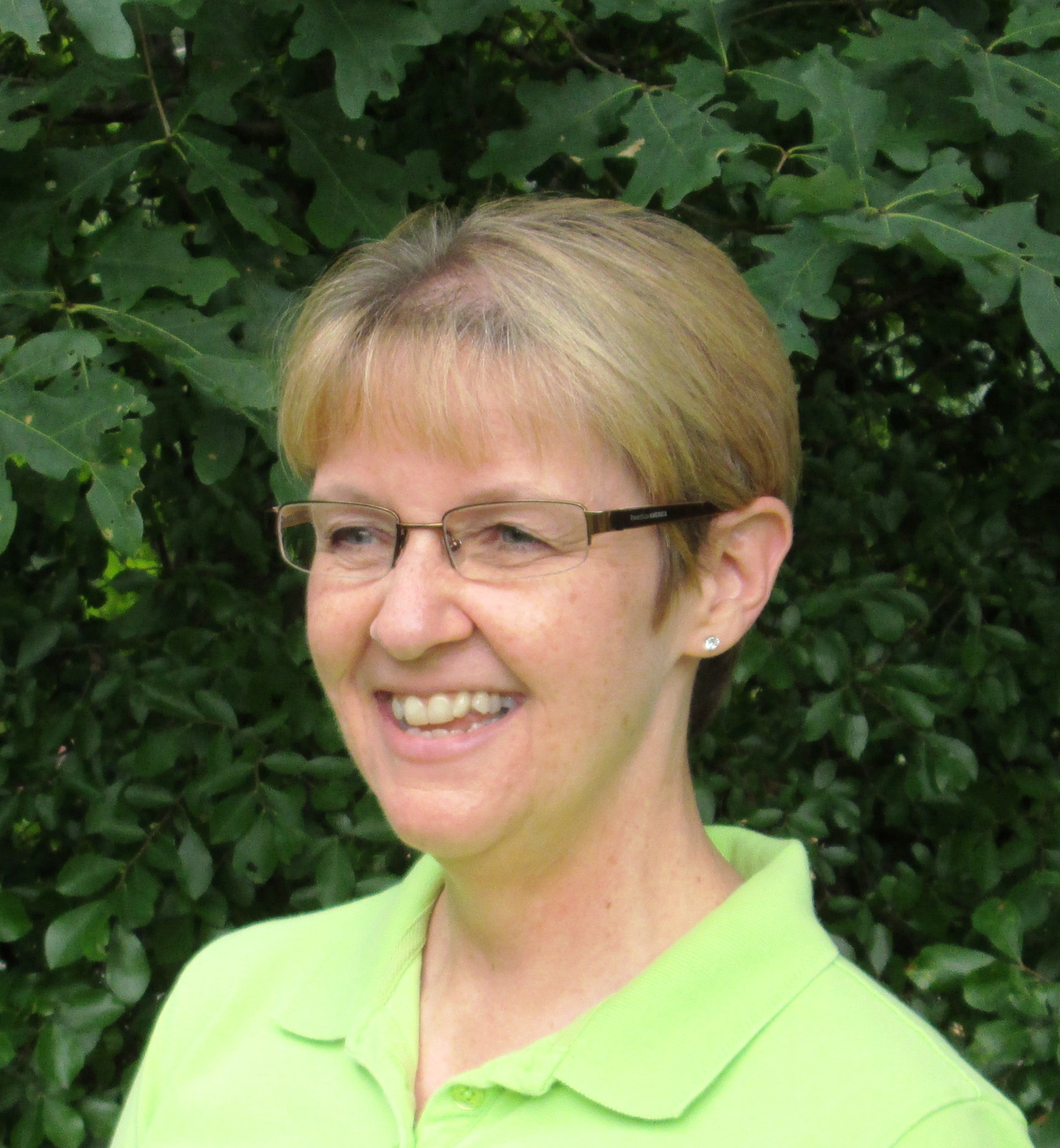 Do you have an article to include in next week's bulletin or newsletter?
Email these to
Suzanne Foster
or call the church office.