The Holidays Are A Great Time to Improve Your Team
The holidays are a great time for team building. Whether your "team" is your employee's, coworkers, or even family and friends there are all types of activities that can bring you closer together. For the purposes of this article we'll focus on team building from an employee/co-worker perspective but many of these tips will work with all types of groups of people. Getting people together outside of traditional work area's and doing activities they may not usually do together is a great way for people to establish personal relationships. Establishing relationships with people and getting to know them better allows people to relate to each other more than just "Barbara in Accounting". World leaders understand the value and dedicate time to connect to each other on a more personal level and establish rapport, why shouldn't you?
One of the key principals in team building is helping members of teams think of themselves as a team and not a group of individuals. Well executed team building events have been shown to greatly increase morale and performance. Some of the most common and successful team building activities are volunteering, field trips, and physical activities. Professional development and shared meals are also team building methods. Volunteering is a great way to help out the community. An office field trip can be a fun and exciting way to get everyone out to experience a new adventure. What about combining the two? For example, we recently organized and planned a team and leadership building day where a Howard County group helped out at a local homeless shelter. The day also included a tour of Camden Yards, followed by an Orioles game. It was special getting everyone into teams to work in the food pantry, with the food preparation, the shelter's clothing department, and kids library and school supplies.
Something as simple as a shared meal is a great way to encourage casual conversation, allowing people to get to know each other better.
To continue the article and get some idea's for team building exercises please
click here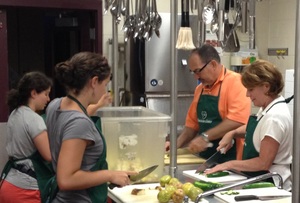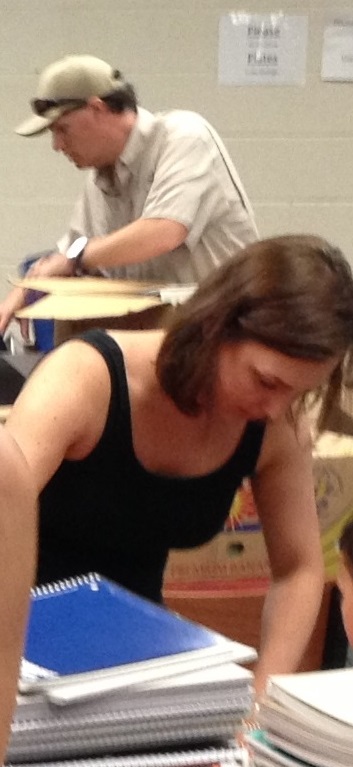 Coming Soon our 2014 Activities Calendar for Individuals, Families, and Groups
About Active Excursions
Active Excursions
offers an array of outdoor experiences to some of the most scenic locations in the greater Baltimore/Washington area. Our trips are designed to get you outside to
explore
nature,
meet
like-minded enthusiasts,
learn
about wellness and the environment, and much more.
We welcome all ability levels, whether you are new to an active outdoor lifestyle or hike and camp routinely. Our trips are designed for busy enthusiasts who want to spend less time planning activities and arranging logistics and more time enjoying scenic destinations and meeting new people.
We arrange special, customized trips for families and private groups such as bachelor / bachelorette parties, birthday parties, religious groups, clubs, and fraternal orders. Call us for more information at
410-298-5643
to discuss your upcoming adventure.
Corporate Events
For corporate events and trips please go to
Venio Corporate Events
. Venio will focus on comprehensive, customized event planning services for corporate clients. These events include employee team building and reward trips, C-level executive event planning, and client/prospect development trips. For more information about Venio and its services please visit
www.venioevents.com
Thank you,