STATE NEWS
2. SOUTH CAROLINA
As stated above, we are trying to catch up with a series of articles written by Tim Smith that were printed in the Greenville News recently. There are a lot of stories to sort through, and what is listed below is only a part of what has been posted. Greenville Online will limit the number of stories you may read, but they are currently offering a one-month subscription for 99 cents if you are interested in reading more than the first few stories.
2A. DDSN Addresses Waiting Lists with No New Money
By Tim Smith, The Greenville News, June 15, 2017


Faced with a growing waiting list for services and no new money to pay for them, the state's disabilities board on Thursday approved a plan to use vacancies in one program to help some of those waiting the longest to get into another.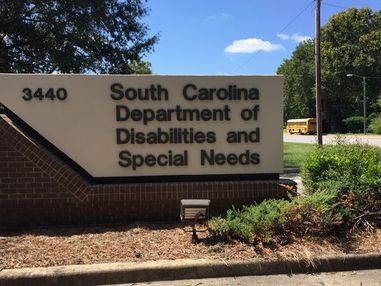 The Department of Disabilities and Special Needs, which cares for thousands of those with intellectual disabilities, autism, brain and spinal cord injuries, currently has more than 8,000 people on its waiting list for services for the state's biggest and most expensive program, the Intellectual Disability and Related Disabilities Waiver (ID/RD).
Some people who want into that program have been waiting up to four years.
Another 3,113 people are on the list for the state's Community Supports Waiver, which offers fewer services and is capped at $14,000 per year per individual. There's no individual dollar cap in the ID/RD program.
The state recently received news that its application to renew its ID/RD waiver program, which costs more than $300 million a year, has been approved by the federal government, after a difficult two-and-a-half-year process. And with that renewal, an increased number of people can be served.
"The bad news is we have no new funds," Beverly Buscemi, executive director of DDSN, told the agency's commission on Thursday.
2B. Lawmakers on DDSN: Agency Run "Amok" - Needs Cameras, Better Pay, and Control By Governor
By Tim Smith, The Greenville News, October 2, 2017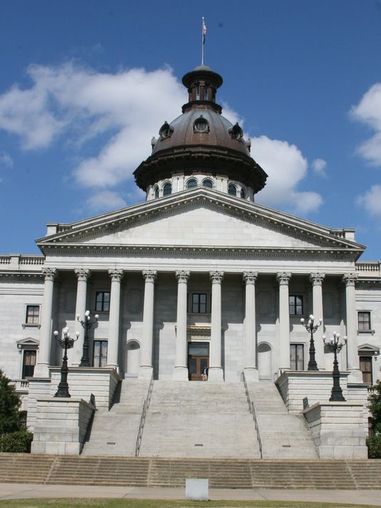 Increasing pay for those who work directly with the intellectually disabled, installing video cameras in common areas of facilities and placing the state's disabilities agency under direct control of the governor could help improve the care of the state's vulnerable adults, some lawmakers say.
Legislators, the lieutenant governor and governor were all asked by The Greenville News for ideas on improving the state Department of Disabilities and Special Needs system following a series of articles exposing the agency's problems, some of which have been around for years.
Brian Symmes, a spokesman for Gov. Henry McMaster, pointed to the governor's appointment of Lorri Unumb earlier this year as a DDSN commissioner. Her appointment awaits confirmation by the Senate next year. "Governor McMaster recognizes the critical role that DDSN plays in serving South Carolinians with disabilities and always believes there's room for improvement in how state government serves its citizens," he said "Lorri Unumb's voice of advocacy for those with special needs will represent important and needed leadership on DDSN's commission, and the governor is confident in her ability to help guide the agency towards achieving its core mission of serving South Carolinians in its care," Symmes said.
Some lawmakers said they expect the Legislature to review changes to DDSN next year when they return to work, with one calling it "an agency gone wild" because it has so many parts and it's hard to determine who should be held accountable.
2C. Former DDSN Board Members Say They Left Frustrated
By Tim Smith, The Greenville News, September 23, 2017

Some former commissioners for the state Department of Disabilities and Special Needs say they were discouraged from asking questions while serving on the board and were frustrated over continuous arguments with other commissioners and an inability to improve the agency.
The former commissioners — Susan Lait, Deborah McPherson and Nancy Banov — were appointed by former Gov. Mark Sanford in 2009 in an effort to reform the agency, but the women told The Greenville News recently they felt hamstrung in their efforts.
The board of the state Department of Disabilities and Special Needs is appointed by the governor but the agency's staff is not.
Sanford asked for the resignation of four of the agency's seven commission members in early 2009, following a critical audit report by the Legislative Audit Council. The executive director resigned soon thereafter.
But the governor's shakeup of the board did not bring wholesale change to DDSN, according to Lait, McPherson and Banov.
Banov, one of the former commissions who founded the South Carolina Autism Society with her husband, said when Beverly Buscemi was hired to head the agency and asked her for advice, she suggested she fire two senior staffers.
The staffers remained, Banov said, and commissioners received a "threatening" lecture by an attorney if they considered attempting to fire agency officials.
Said Banov about senior DDSN officials: "I thought they were controlling that agency," she said, "giving favors to friends, hiring people at exorbitant salaries. I was poking at them constantly and they hated it."
At one point she had confided her thoughts, plans and worries to a friend. She alleges that unbeknownst to her, a DDSN official had promised to her friend, who had a disabled child, more services if she would keep him informed about Banov's intentions and thoughts about the agency.
When agency officials seemed to know what she was thinking before she said anything, she began to suspect a leak. So she planted some misinformation with her friend to see if it would get repeated. It did.
"I was crushed," she said. "I confronted her. And she said, 'I am a widow and I have to do what I have to do to protect my son.' That has got to be the lowest thing you can possibly do, to blackmail a parent. It's sort of unthinkable."
2D. DDSN Records Almost 300 Suicide Attempts in Six Years
By Tim Smith, The Greenville News, July 25, 2017


Nearly 300 clients of the state Department of Disabilities and Special Needs have attempted suicide during the past six years, while more than 100 medication errors have caused harmful reactions and more than 300 disabled residents have walked away from their facilities, newly released records show.
The numbers were disclosed Thursday as DDSN's commission took up data related to South Carolina Mentor, a private residential provider whose new admissions were frozen last year for the third time by the agency.
2E. Greenville Man's Abuse Allegations Offer Glimpse into DDSN System Some Argue is Hurting

By Tim Smith, The Greenville News, August 28, 2017

Johnny Timpson sat quietly on the couch next to his younger sister in her Greenville home, wearing a Florida T-shirt. Occasionally he would talk or smile, offering a glimpse of the one tooth left in his mouth.
The 59-year-old Anderson native has spent most of his life in institutionalized care, Sandra Timpson explained, the result of his diagnosis of cerebral palsy, schizophrenia and bi-polar disorder.
She still isn't sure why his teeth were pulled. But she is certain her brother has suffered instances of injuries and abuse for years in group homes and institutions overseen by the state Department of Disabilities and Special Needs.
Sandra Timpson is so sure that she has filed a federal lawsuit, alleging improper care of her brother, which the agencies deny.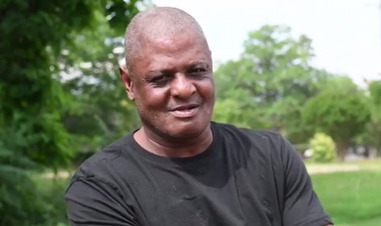 Johnny Timpson alleges he has been beaten, burned, subjected to physical, emotional, sexual abuse, neglect and financial exploitation while in the DDSN system.
His allegations are not unheard of in the state DDSN system, which cares for thousands of people with intellectual disabilities through a network of regional centers, county disabilities agencies and private providers of various services.

Hundreds of disabled, family members and sometimes agency or provider employees each year allege DDSN clients have been victims of physical, sexual or psychological abuse, neglect or financial exploitation, though only a small fraction of the allegations result in arrests. Over six years, there have been 2,683 such allegations.
For more articles in this series, click on the links below:
=============================
NEWS FROM STATES THAT ARE NOT SOUTH CAROLINA

3. New Jersey - Lawmakers OK Tougher Scrutiny of N.J. Group Homes After Death of Advocate's Son
The 32-0 vote sends the "Stephen Komninos Law" to Gov. Chris Christie, who is expected to sign it. The governor rejected an earlier version of (A2503) and rewrote portions that he said were too onerous for state regulators to enforce.

Christie's spokesman Brian Murray declined to say when the governor would sign the bill. The law's namesake, a 22-year-old man who choked on a bagel while under the supervision of Bancroft Neurohealth, died on Oct. 8, 2007, almost exactly a decade ago.

The Senate scheduled a special session to return from a pre-election summer recess to pass the bill at the request of Martha Cray of Roselle Park, a mother-turned advocate whose son was found dead in his group home on Aug. 27. State Human Services officials and an attorney for the family has declined to discuss the ongoing investigation into William "Billy" Cray's death.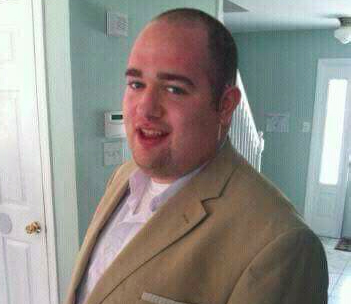 Human Services spokeswoman Pam Ronan said the investigation is ongoing and the results from the autopsy are not ready.
The law's provisions include:
Requiring the state to make two unannounced visits at group homes a year;
Mandating that group home operators must call a parent or guardian within two hours following an injury or other critical incident, but gives an eight-hour window if the extenuating services are explained in writing;
Requiring group home workers undergo drug testing before they are hired, and face random drug testing if employers have reason to suspect drug use.

=============================
4. Illinois - ACLU Lawsuit Alleges Chicago Police Brutality "Magnified for People with Disabilities"
By
Jason Meisner

&

Jeremy Gorner, The Chicago Tribune, October 4, 2017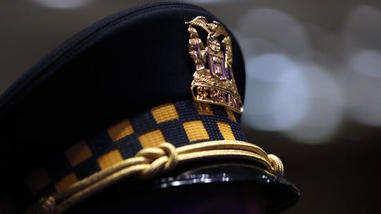 The ACLU of Illinois filed a federal lawsuit Wednesday alleging that Chicago's police reform efforts have neglected deep-seated issues on how officers are trained to handle people with mental illnesses or developmental disabilities.
Sounding a familiar tone already alleged in other pending litigation, the 53-page suit filed in U.S. District Court alleged the Chicago Police Department has a decadeslong record of mistreating minority citizens, with blacks and Hispanics disproportionately affected by shootings and other police violence.
The suit alleged the brutality was "magnified for people with disabilities." Nationally, an estimated 33 to 50 percent of those killed by police have a disability, with approximately 25 percent of people killed having a mental illness, the suit alleged. The problem also extends to police use of nonlethal force, including with Tasers, the ACLU contended.
"The City of Chicago deploys officers armed with guns and Tasers but not deployed with critical de-escalation skills, and in doing so subjects residents, police officers, and bystanders to harm," the suit alleged. "When people with disabilities are subjected to CPD's use of force, the role that their disability played is often either ignored or cited to blame the victim."
=============================


Volunteers Needed! Volunteers are needed for several committees and specific tasks. VOR relies on its members to perform many of its key responsibilities. Please join us, and help us to continue our mission.


Click Here to See How You Can Help
=============================
BLOGS

5. Massachusetts - State Auditor has Proposed Regs that could Weaken the Pacheco Law
By Dave Kassel, The COFAR Blog, October 3, 2017
The Pacheco Law has over the years been one of the more effective available checks on the runaway privatization of state services.
But the law, which has been the target of continual attacks from privatization proponents, is facing a new challenge, and this time it's from an unlikely source — the office of State Auditor Suzanne Bump herself.
Bump's office is charged with overseeing the law, which requires that state agencies seeking to privatize services must first make the case to the auditor that doing so will both save the taxpayers' money and maintain or improve the quality of the services. Given the prominent role her office plays, it isn't surprising that Bump has been one of the law's most effective and vocal defenders.
But COFAR is now joining with state employee unions in opposing a number of provisions in a set of regulations, which Bump's office has recently proposed to govern the continued implementation of the law. Although the Pacheco Law, also known as the Taxpayer Protection Act, has been in effect since 1993, it is only now that the auditor's office has proposed regulations regarding the law. The comment period on the regulations ends October 31.
We are in agreement with the unions that a number of provisions in the proposed regulations, as they are currently drafted, would appear to make the Pacheco Law less effective in ensuring that when agencies privatize services, they do so for the right reasons.
In recent years, the Pacheco Law has been embroiled in political battles over the privatization of services and functions at the MBTA. The law has also played a more limited, but still contentious, role in the ongoing privatization of human services in Massachusetts.
Last year, Bump's office approved a proposal under the Pacheco Law to privatize mental health services in southeastern Massachusetts after the for-profit Massachusetts Behavioral Health Partnership (MBHP) claimed it could save $7 million in doing so.
Prior to the auditor's decision in the MBHP case, we joined the SEIU Local 509 and the AFSCME Council 93 state employee unions in raising concerns about that privatization proposal. We saw some potentially troubling aspects of the proposal that we thought might be realized due to existing loopholes and ambiguities in the Pacheco Law. But we think the solution to that situation should be to strengthen the law, not weaken it.