VOR is a national organization that advocates for high quality care and human rights for people with intellectual and developmental disabilities


VOR promises to empower you to make and protect qualit
y of life choices for individuals
with developmental
disabilities
=============================
VOR's 2017 Annual Meeting & Legislative Initiative

This year's conference will take place in Washington, D.C. from June 3 - 7.

Registration Is Open!

=============================
Conference Update:

Only ONE WEEK Until VOR's 2017 Annual Meeting!
IT'S NOT TOO LATE!
There is still time to make appointments with your Representatives' and Senators' offices
We have the contact lists for your Hill visits.
Please contact Hugo at hdwyer@vor.net to get yours!
HOSPITALITY -
As always, we would like to encourage conference attendees to bring a little something from their home state to share with others on the evening of Saturday, June 3rd at the conference. Please contact Hugo at hdwyer@vor.net to let us know what you are bringing!
BUTTONS -
For those who would like to wear a picture of their family member to their Hill visits, we will have a supply of blank 75 mm buttons. Bring a 3" diameter picture of your loved one if you are interested.
Unable to Attend the Conference?

You Can Still Be a Part of our Initiative!
We understand that many of our members are unable to make the trek to D. C. and walk the halls of those massive marble Congressional Office Buildings. But you can still participate. We will be delivering our distinctive VOR-Brown folders to every office of the House and Senate, but we would be happy to send folders to anyone who would like to make an appointment with the office of your Senator or Representative in-district. Delivering our message to the staff members in both offices would be powerful, and ensure that you have the opportunity to speak with the aides directly.
If you are interested in speaking with your Senator or Representative's office in-district, and would like to have the materials to present, write us at info@vor.net and let us know how many folders you will need for your visits.

=============================

=============================
VOR and You

Due to the demands of the Annual Meeting and Legislative Initiative, there will be no Weekly Newsletter next week.

Our members and staff will be in DC, asking our legislators to stop funding class action lawsuits and to remind them of the nature of people with intellectual and developmental disabilities and their need for the services provided by Medicaid, especially in light of proposed cuts to Medicaid funding.

We ask all of those who are unable to attend to keep a good thought for us next week, and to make an appointment to visit some of your legislators over the summer hiatus when they are back in their state or district.
Remember, it never hurts to have them know you well enough that they can call you and your loved ones by your first names, and for them to ask you to call them by theirs.

=============================

Extra! Extra!
Press Contacts Needed!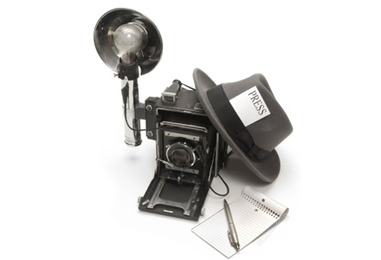 VOR's Marketing Committee is trying to put together a list of contacts in the media who are friendly to VOR's issues or who have not exhibited a bias against ICF's, Sheltered Workshops, etc.

If you have any connection with a reporter or media outlet in your state or region, please send their name, media outlet, and contact information to us at info@vor.net

=============================
NATIONAL NEWS
1. Voices of I/DD Overshadowed by AHCA Noise

Letter to the Editor, The Herald Sun (Durham, NC) May 25, 2017
As debate surrounding the American Health Care Act (AHCA) continues in the commotion of Washington and the clamor of local town hall meetings, it becomes apparent that even in the midst of profound disagreement, all can agree that the proper way to garner support is by speaking the loudest. In such an economy of noise, however, what happens to those whose voices fail to gain an ear?

Individuals with intellectual and developmental disabilities (I/DD) have traditionally struggled to be heard in national health policy conversations. And amidst the din of the current debate surrounding pre-existing conditions and insurance premiums, discussion of the potential damage to the I/DD community that would be wrought by the AHCA's congressional approval has gone relatively unheard.

The significant proposed cuts to Medicaid would jeopardize access to basic healthcare services for the I/DD community, many of whom have significant physical conditions in addition to intellectual impairments. Funding for caregivers would likewise be slashed, threatening access to both home care and social programming crucial to the physical and emotional well-being of those with I/DD. Special education funding in public schools could also be dramatically reduced, subverting the attempt to provide early and effective educational opportunities that allow these individuals to lead healthier and vocationally meaningful lives.

Regardless of readers' political inclinations, it is important that all at least hear this message and consider the implications of the proposed AHCA on the I/DD community, whose voices demand attention even (and especially) when they seem lost in the noise.

Ben Frush
Chapel Hill
=============================
STATE NEWS

2. Connecticut - Disabled Children Stranded in CT Hospital ER's
By Keith Phaneuf, The Connecticut Mirror, May 25, 2017
Insufficient services, a complex funding system and deep state budget cuts have increasingly stranded developmentally disabled children in hospital emergency departments over the past year, often for weeks at a time, two state advocates told legislators Thursday.
Sarah Eagan, Connecticut's child advocate, and Ted Doolittle, the state's healthcare advocate, said the problem is centered almost exclusively on children with "complex diagnoses," meaning they face a combination of developmental and intellectual disabilities and mental health conditions.
"I think the problem we're about to discuss is a crisis, and that is not a word that I use lightly," Eagan told members of the legislature's Intellectual and Developmental Disabilities Caucus.
"Our emergency departments are overflowing" with children with these complex diagnoses, Eagan said. Most of that burden is falling on the Connecticut Children's Medical Center in Hartford, where "they are seeing hundreds of children who fit this profile (and) the average age they are seeing is young. It is 11."
Two factors contributing to this surge have been an issue for many years, both Eagan and Doolittle said.
Funding for different types of problems is available from various state agencies, insurance companies, Medicaid and other sources. But this "silo" approach lacks flexibility, and families with children whose needs fall into several categories often find themselves shuttled from one source to another.
"We can spend our dollars more efficiently," Eagan said. "We can do something this session to un-silo some of our money, so we're not paying to keep a child in an ED for a month."
"We need to try to talk about integrative approaches to these complex cases," Doolittle said. "Very often people get stuck for monetary reasons. The next level of care doesn't get approved," even if the resources sometimes are available.
A second long-running factor is an inadequate level of community-based support services for children with developmental disabilities.
While Connecticut has made progress developing a network of mental health programs, "We have not done the same on the DD side," Eagan said.
Connecticut not only is not helping community-based, nonprofit providers to expand offerings for children with complex diagnoses, it has reduced funding over the past year and state officials are considering further cutbacks.
Read the full article (and comments) here

=============================
3. North Carolina - Lawsuit Alleges State Neglected Needs of Intellectually/Developmentally Disabled
By Rose Hoban, North Carolina Health News, May 25, 2017
North Carolina is failing in its obligation to give people with intellectual and developmental disabilities the care they need and that the state is obligated, by law, to provide.
That's the allegation made in a lawsuit filed in Wake County Superior Court on Wednesday by Disability Rights North Carolina, an advocacy group.
The suit alleges that the Department of Health and Human Services has fallen down on its responsibility to provide for five intellectually, developmentally and physically disabled plaintiffs who are standing in for other North Carolinians with intellectual and developmental disabilities (I/DD). Instead, the state has allowed for these five plaintiffs to be institutionalized – sometimes against their wills.

Instead of finding the plaintiffs appropriate places to live in the community, the suit alleges that DHHS has "failed to ensure that individuals with I/DD who are ready for discharge from institutions receive necessary support to transition to community living."
"DHHS must provide services to people with intellectual and developmental disabilities in the most integrated setting appropriate for their needs," explained Vicki Smith, executive director of Disability Rights NC, in a statement.
"There are thousands of people on waiting lists for community-based services, and the number keeps growing. They languish on those waiting lists for years—in some cases, more than a decade."
The lead plaintiff, Samantha R., is a 28-year-old woman with multiple disabilities who lived with her parents for most of her life until recently. But when the behavioral health management entity (LME-MCO) managing her care cut her services, Samantha R.'s parents felt compelled to place her in an institution.
The report comes scarcely a week after a report from the North Carolina State Auditor finding high salaries, lavish parties and expensive perquisites being paid to administrators of the state's largest LME-MCO.
"Her parents agreed to place Samantha R. in an institution only after years of trying, unsuccessfully, to navigate the complex service system without a case manager, and without an adequate network of community-based providers," the complaint reads. "Samantha's parents were provided a list of more than 70 providers to contact, only three of which were even potentially equipped to handle her medical and behavioral needs, and none of which had space available or were willing to serve Samantha."
=============================
4. Illinois - For Families With Autistic Kids, A Chance to Dine Out without Stress or Stares

By Nara Schoenberg, The Chicago Tribune, April 27, 2017
The scene at Fireside restaurant in Ravenswood is pleasant and peaceful, with children playing, conversation humming and the smell of bacon rising from the buffet table. But make no mistake, this is no ordinary weekend brunch. A 12-year-old boy communicates his desire for more bacon with grunts. A 5-year-old tries to eat a green crayon and squeals indignantly when he is thwarted.
A tall, well-dressed teenager walks up behind his grandmother while she is talking and very gently presses his nose against the back of her right arm. He breathes in deeply several times, strokes her arm tenderly, and then wordlessly moves on to her other arm, where he does the same thing again.
"Grandma love," his grandmother says, beaming.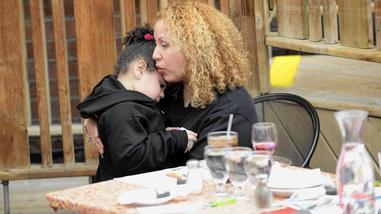 At Chicago's second Autism Eats event, many of the young guests have what is now called autism spectrum disorder; a developmental disability that affects communication, social interaction and behavior. Eating out can be a hassle, with kids flapping their arms, chattering nonsense words, throwing tantrums when they have to wait for their food or just getting up to wander around immediately after eating. People stare; the kids get frustrated; parents and siblings blush.
Autism Eats, created by Boston parents Delphine and Lenard Zohn in 2015, provides a creative solution: Parents rent out private rooms in supportive restaurants and eat buffet-style meals, which cut down on waiting and the attendant frustration. Autism Eats has since spread to 11 states; Chicago's first event was in March.
"It's relaxed. You can sit anywhere. No one judges," said Chicago participant Vania Marrero, who enjoyed the most recent event with her daughter Makayla, 4, who has mild autism and a fascination with dinosaurs, her son Jaylen Rivera, 12, who is autistic and nonverbal, and her son Edgar Rivera, 17, who does not have autism.
"We're in a comfortable place here. I tell my husband, 'I feel like we're all one family,'" Marrero said.
Note: The person who brought this article to our attention noted that even among people living in the community, there are times when "integration" has its limits.

=============================
BLOG REPORTS
5. Massachusetts - Mother briefly contacts missing autistic son in Texas
By Dave Kassel, COFAR Blog, May 121, 2017
A man with autism and mental illness, who left a group home unsupervised in Massachusetts early Wednesday morning, was believed to be in Brownsville, Texas, as of Saturday, his mother said.
But Kris Myerson said she believes her 30-year-old son may be experiencing psychotic symptoms and may be with people who might do him harm.
Myerson said her son texted her from a cell phone on Saturday and asked her for money. The phone text was traced by police to Brownsville. But when Myerson tried to get her son to describe where he was, he disappeared again, she said.
[Update: On Sunday afternoon, Myerson's son texted her that he was on a bus to Los Angeles. She said he asked her to find a place for him to live when he arrived there. Myerson lives in Vermont.]
Myerson believes officials with the Department of Mental Health and with ServiceNet, the provider of his Hadley, MA-based group home, allowed her son to leave Massachusetts and travel to Texas. She considers those officials responsible for any harm that might come to her son whom she believes does not have the functional capacity to travel by himself.
Myerson said ServiceNet staff told police that her son left the group home early Wednesday morning wearing only shorts and a T-shirt. It is not clear how Myerson's son got to Texas from his group home in Massachusetts. Myerson believes he removed Social Security funds from his bank account with help from ServiceNet staff. She believes the staff also helped him purchase a cell phone.

=============================



Volunteers Needed! Volunteers are needed for several committees and specific tasks. VOR relies on its members to perform many of its key responsibilities. Please join us, and help us to continue our mission.


Click Here to See How You Can Help
=============================