DONATE
Donate to VOR today that we may continue to provide a voice for those who cannot speak for themselves.

Donations may also be sent by mail to:
VOR
836 S. Arlington Heights Road #351
Elk Grove Village, IL 60007


=============================
STATE NEWS

2. Texas - Harvey Brings Unique Challenges for Those with Disabilities
By Michelle Diament, Disability Scoop, August 30, 2017
The upending of normalcy during the worst tropical weather system ever to hit Houston is particularly hard on those with special needs, and disability advocates and families are working to help them cope.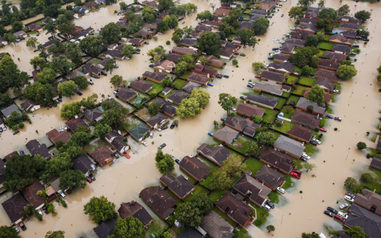 The Autism Society of Texas has providers from Austin, as well as partners in Clear Lake and north-central Houston, heading to shelters to offer resources and support, executive director Suzanne Potts said.
The organization is working with the Federal Emergency Management Agency and the Red Cross to assess needs. What's en route: sensory-support bags containing stuffed animals, fidget toys, weighted blankets, earplugs and noise-canceling headphones, notepads and crayons.
"There's an overwhelming need for saneness," Potts said. "A sense of consistency and creating a routine are critical."
The Red Cross has asked for respite care and behavioral-intervention guidance for those struggling to adjust to the crowds, noise and lighting at shelters, including the one at Houston's George R. Brown Convention Center, Potts said. Her outfit has advised creating a dimly lit quiet space, if possible, and posting a visual schedule like many people with autism rely on to know when meals will be served, for example.
The Autism Society also is distributing H-E-B and Walmart gift cards to anyone displaced by the storm — handy for those with dietary restrictions.
Potts suggested people at shelters find other families of those with special needs for comfort.

And whether at a shelter or home, Potts, a licensed social worker, offered caregivers this advice: "Focus on the here and now — don't look too far forward or too far back … Manage your own self-care. Take a walk if it's safe.
=============================
3. New Jersey - Son of Disability Advocate Dies in Group Home, State Investigating
By Susan K. Livio, NJ Advance Media, updated August 29, 2017
The 33-year-old son of a high-profile advocate for people with developmental disabilities was found dead in his group home in Somers Point Sunday, police and state authorities have confirmed.
William "Billy" Cray was found dead on the floor of his bedroom at about 8 a.m. Sunday, state Human Services spokeswoman Nicole Brossoie said Monday.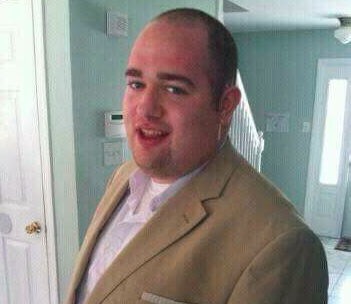 The group home is operated by Devereux Advanced Behavioral Health of New Jersey of West Deptford. Brian Hancock, the company's executive director, said he would be releasing a statement about Cray's death later in the day.
An autopsy will be performed to determine the cause of death, Somers Point Police Chief Michael A. Boyd said. In addition to the police, Devereux and state Human's Services' Office of Investigations are conducting separate inquiries into Cray's death.
Cray's mother, Martha Cray of Roselle Park, is one of the most vocal parent advocates to champion legislation that would impose closer scrutiny of group homes. The bill was named for Stephen Komninos, a 22-year-old man who died in 2007 when he was left unsupervised by a Bancroft employee and choked to death on a bagel.
"This is tragic and my heart goes out to the Cray family," Assemblywoman Valerie Vainer Huttle D-Bergen, said, one of the bill's sponsors. "Billy's death is yet another reminder of why we need to continue to strengthen oversight and improve our notification system at our developmental centers and group homes. His untimely death underscores the need for this legislation finally enacted into law, no more delays or excuses."
=============================
3. Washington - City Mulls Ban on Subminimum Wage
By Paige Gross, The Seattle Times, via Disablility Scoop, August 29, 2017
A proposed ban on paying workers with disabilities less than minimum wage could take effect as soon as next month, but some worry the change would have unintended consequences for the people it's trying to help.
Employers are allowed to pay subminimum wages through the use of special certificates in Seattle and in Washington state and elsewhere across the country. Supporters of the change say this is blatantly discriminatory and out of line with federal laws protecting the rights of workers with disabilities.
Currently, just eight Seattleites make less than minimum wage under the city's ordinance. But members of the Seattle Commission for People with disAbilities, the group calling for the change, say they're going after the state certificates next. That could affect 705 more workers — some earning just a few dollars an hour.
The Northwest Center — which was singled out for paying subminimum wages, in a letter from the commission to the City Council — says the matter isn't that simple.
Forbidding subminimum wages, the center argues, could cost those workers more in the long run, putting other medical and financial benefits at risk and forcing cuts to their work hours.
Christy Wicklander, a mother and legal guardian to two Seattle workers making subminimum wages, says they are in an ideal situation — gaining experience and self-esteem at work rather than sitting at home.
"Inclusion, in theory, works very nicely," she said. "But practically, you have to be very careful."
=============================
4. Massachusetts - Courageous Advocate Gives Critical Testimony on Disability Abuse Registry
By State Rep. Linda Dean Campell, The Valley Patriot, Aug. 29, 2017
Many of us in the Merrimack Valley know individuals who have intellectual and developmental disabilities in addition to knowing family members, friends, and professionals who care for them. While most caretakers do amazingly compassionate work every day to assist those in need of around the clock care, there are a few who choose to take advantage of one of our most vulnerable populations by physically, sexually, emotionally or financially abusing them.

In many instances families do not become aware of abuse until it has occurred for an extended period because often disabled individuals who suffer are unable to easily communicate what has been done to them.

There is a gap in our system of protection for vulnerable individuals which allows caretakers that have abused their former patients to seek employment elsewhere with no central registry available to alert a new employer of the caretaker's previous misconduct. It is time for Massachusetts to join the twenty other states that already have some form of an impaired adult or developmental disability abuse registry.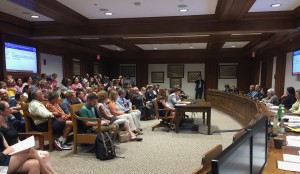 Cheryl Ryan Chan shared with us the story of her disabled son, Nicky, who had fallen victim to abuse. Cheryl received a copy of a report from the Disabled Persons Protection Commission (DPPC) that explained how Nicky had been horrifically abused on more than one occasion at his day program and when she asked about what was in place to prevent abusers from seeking employment at another provider she was told there was nothing. Nicky's story is just one of many tragic accounts presented at the hearing and is the reason why I filed H.80, An Act to establish a registry of caretakers found to have substantiated abuse against persons with intellectual disability or developmental disability. This legislation would create a comprehensive registry for individuals with substantiated abuse records.

The push for the legislation started in July of 2016 with the release of a federal audit of group homes that serve individuals with disabilities in Massachusetts. Following the release of the report, the Boston Globe reported that the U.S. Inspector General uncovered disturbing information and statistics in relation to abuse conducted by employees of Massachusetts group homes. The report from the IG indicated that 58% of emergency room visits from the group homes involved reasonable suspicion of abuse and neglect between January 2012 and June of 2014, but were not reported to an investigator, which is a violation of their Medicaid waiver.

The U.S. Marshals Service announced the closure of Ayudando Guardians Inc. offices on Thursday, noting that the company had about 1,400 clients when a federal grand jury indicted its two principals and the company on charges of embezzling client funds in July.
Previous reports estimated the number of guardianship or conservator clients in New Mexico at less than 200, but it wasn't known how many others were receiving representative payee services in which Ayudando handled monthly or regular client benefits from agencies such as the U.S. Department of Veterans Affairs and the U.S. Social Security Administration.
Those representative payee agreements don't have to be approved by a court.
The Marshals Service has been under federal court order to oversee operations of the company since the July 11 federal indictment of Ayudando president Susan Harris and chief financial officer Sharon Moore. The two were charged with 28 counts of conspiracy, fraud, theft and money laundering charges arising out of an alleged scheme to embezzle funds from client trust accounts. They have pleaded not guilty.
The two women are alleged to have siphoned more than $4 million from clients' representative payee accounts and savings or money market accounts to support lavish lifestyles for themselves and family members. The company served hundreds of clients with special needs or who are disabled.
The Marshals Service, meanwhile, has been transferring Ayudando clients to new agencies, with the help of state district court judges.
But earlier this month, the transfer process was described by one private agency professional as a "nightmare."