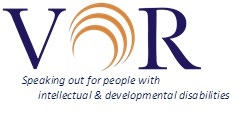 Speaking out for people with
intellectual & developmental disabilities
VOR
836 S. Arlington Hts Rd. #351
Elk Grove Village, IL 60007

www.vor.net

/VOR

@VOR_NET

VOR4Choice
---
Donate to VOR today that we may continue to provide a voice for those who cannot speak for themselves.
SAVE THE DATE!
VOR'S
ANNUAL MEETING & LEGISLATIVE INITIATIVE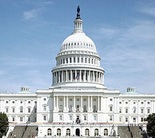 will be held at the
HYATT REGENCY CAPITOL HILL
in
WASHINGTON, D.C.

JUNE 8 - 13, 2018
VOR's 2017 Membership Drive:
A MEMBERSHIP LETTER FOR YOUR FAMILY GROUP
As part of our 2017 Membership Drive, we have created a letter that we hope you will send out to the members of your family organization. The purpose of the letter is to show the other families in your group who advocate locally that VOR can help them advocate nationally and unite with families in other states with shared experiences.
Please ask your family group to print copies of this letter and include them in their mailings. You may include this with your newsletters, advocacy campaigns, or post it to your group's website. You may also consider including this letter with the "Thank You" letters that go out to members to after receiving donations to your group.

Membership Matters!

We are only as strong as our supporters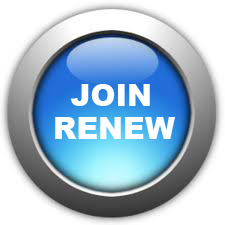 Please keep your membership current!If you are unsure when your membership will expire, please write to
info@vor.net
Free One-Year Digital Memberships for Direct Support Professionals

We want to show our appreciation to the people who provide the long-term care for our loved ones with Intellectual and Developmental Disabilities.
We are offering 100 free one-year digital subscriptions to VOR's weekly newsletter and Action Alerts. The subscriptions are available to Direct Service Professionals and Nursing, Medical, or Dental Staff at state-run or privately operated Intermediate Care Facilities for Individuals with Intellectual Disabilities (ICF/IID).
Members are encouraged to share this offer to caregivers in their loved one's facilities. There will be a limit of five subscriptions per facility. Subscriptions will be active until January 1, 2019.
To apply, simply send an email to info@vor.net with the subject line Free Digital Subscription and include:
1. The name, address, telephone, and email address of the applicant
2. The name and address of the facility at which they are employed
3. The name of the VOR member who has referred them.
FREE OFFER




Exceptional Parent Magazine
(EP)
is now available for free to digital subscribers!

Click here to subscribe:
New.EP-Magazine.com
PRESS CONTACTS NEEDED!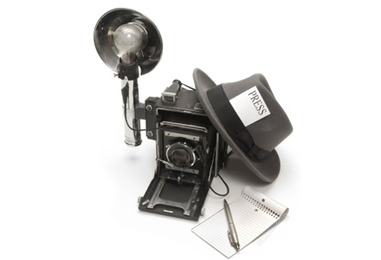 VOR's Marketing Committee is compiling a list of media contacts who are familiar with I/DD issues and understand the importance of ICF's, Sheltered Workshops, and other services that impact the lives of our family members.

If you know of any reporters or media outlets in your area, please send their name, the name of their organization, and contact information to us at
info@vor.net
WHAT'S HAPPENING IN YOUR STATE?
Share the news with us at
info@vor.net
or call us toll-free at 877-399-4867
And of course, visit our website at:
www.vor.net

Guardianship Resources


VOR understands the valuable role that guardians play in the emotional and physical well-being of people with intellectual and developmental disabilities (I/DD). We want to ensure that guardians, the majority of whom are family members or close friends of the person with I/DD, have all the information they need to make informed decisions about this vital part of the safety net.

Attacks on guardianship have become more frequent, especially with the advent of funding to promote Supported Decision Making as a replacement for guardianship. For more information, see the links on the VOR Website:
The NGA advocates for high quality standards in guardianship and certification of guardians and the protection of the rights of incapacitated adults. That said, as with any large advocacy organization, you may not agree with all their policy positions, but they are a good source of information and an avenue for family and friends who have taken on the responsibility of guardianship to make sure their perspective is represented in proposed policy changes.

The NGA lists affiliate organizations for 25 states:
www.guardianship.org/
state_affiliates.htm
If your state is not listed or you know of other local or state guardianship organizations, send VOR an email and we will add a link to our Website.
Support VOR while you shop!
If you shop at Amazon, shop at AmazonSmile

AmazonSmile is a simple and automatic way for you to support VOR every time you shop, at no cost to you. When you shop at smile.amazon.com, you'll find the exact same prices, selection and shopping experience as Amazon, with the added bonus that Amazon will donate a portion of the purchase price to VOR.
To shop at AmazonSmile simply go to smile.amazon.com from the web browser on your computer or mobile device. Fill in the form and select "VOR - Elk Grove Village".
You may also want to add a bookmark to AmazonSmile to make it even easier to return and start your shopping at AmazonSmile.
VOR Weekly News Update
News and views for VOR Advocates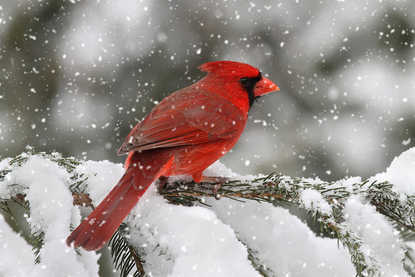 VOR is a national organization that advocates for high quality care and human rights for people with intellectual and developmental disabilities
VOR promises to empower you to make and protect qualit
y of life choices for individuals
with developmental
disabilities

=============================
VOR and YOU
FAREWELL 2017. HELLO 2018!


For many, 2017 has been a long and stressful year. We share our hope that 2018 will be filled with joy and prosperity, and that we can achieve some of our goals and improve the system of care for our most vulnerable individuals.

We remain steadfast in our mission. We continue to advocate for a full continuum of care, to preserve ICF's as an important component, and to reopen the closed doors in many of these valuable homes to new admissions. We will continue to fight to preserve Medicaid and our social safety net, as the lives of our beloved family members depend on it.

With your help, and with the help of other like-minded organizations, we can achieve these goals. We are grateful to all our friends for their participation, encouragement and support.

Let's make 2018 a memorable and joyous year!

=============================
STATE NEWS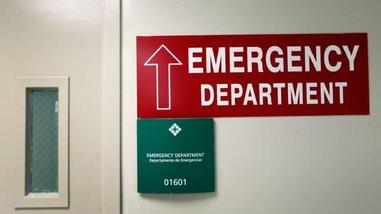 We close this year out with a sad, cautionary tale from Connecticut. These three articles appeared in the space of less than a week, from December 22nd to the 27th.
We pray that a permanent home will be found for this young man, and that he will be allowed to prosper in an environment appropriate to his needs.
1. Connecticut - Autistic Man, 21, Abandoned by Family, Has Spent 5 Months at Manchester Hospital As State Declined Responsibility
By Josh Kovner, The Hartford Courant,
December 22, 2017
2. Connecticut - Autistic Man, 21, In Group Home After Languishing for 5 Months in Hospital Emergency Department
=============================

4. Colorado - Polis Column: Fulfilling a Promise to Jake and All Students
By Rep. Jared Polis, Reporter-Herald Guest Column, December 23, 2017

Every night before she falls asleep, Misty Gregory is plagued by the same question: "Have I done enough?" Misty's son Jake is a fourth grader in Fort Collins who lives with multiple disabilities including cerebral palsy, legal blindness and global developmental delay. For Misty, the answer will always be no. At least, she says, until the Individuals with Disabilities Act (IDEA) finally gets the full funding promised by Congress over four decades ago.
Students like Jake deserve every opportunity to excel in school. Moreover, all students in the U.S., regardless of zip code or ability, have the right to a top-notch education.
Education is the single best investment we can make in our future, but for decades we have underfunded our public schools. Budgetary shortfalls have left our students without many of the resources they need, and it's caused districts to cut teaching positions and severely underpay their teachers to meet existing special education requirements.
Our failure to fully fund special education has left too many students without the tools they need to succeed and dramatically impacted school budgets.
That is why I introduced a bill that will fully fund the Individuals with Disabilities Education Act (IDEA). IDEA funding pays for classroom resources to meet the special needs of students with disabilities.
When Congress enacted IDEA in 1975, the federal government committed to putting forth 40 percent of the overall cost of educating students with disabilities, asking states and districts to fulfill the rest of the cost. Since IDEA's inception, the federal government hasn't come close to meeting their commitment, currently paying less than 16 percent of costs. In Colorado, the funding shortfall has left districts to cover an average of 70 percent of the costs of special education turning special education into yet another unfunded mandate.
.
=============================
5. New Jersey - Sale of North Jersey Developmental Center Moves Forward
By Richard Cowen, NorthJersey .com, December 23, 2017
A bill that would permit the sale of the North Jersey Developmental Center to a private developer has cleared the Senate Budget and Appropriations Committee.
The committee voted 11 to 0 Monday to send a slightly-amended version of the bill, S3460, to the Senate floor for a full vote. The new version increases the size of the property to 144 acres by adding two small lots.

A redeveloper, NJDC Urban Renewal LLC is looking to buy the property from the state for $4.4 million. But the sale can't go forward without the approval of the New Jersey Legislature.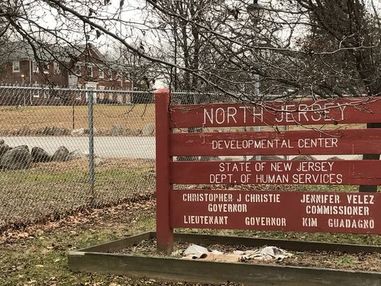 Last month, the Totowa Planning Board approved Phase I of NJDC Urban Renewal's initial site plan, which calls for construction of a huge, 257,000 square foot data center to be powered by an electrical substation, plus parking. The redevelopment plan approved by the borough allows for an assisted living facility, a medical office, a building for research and development, and at least two more data centers, all with their own parking lots.


Located off Minisink Road, the property has been off the tax rolls since it opened in 1928 as the North Jersey Training Center. It housed developmentally-disabled men and women until Gov. Chris Christie closed the facility in 2014.

=============================
6. Wisconsin - Waupaca County Industries To Close Its Doors Today, Members in Transition
By Robert Cloud, Waupaca County News, December 22, 2017
While Waupaca County Industries (WCI) is closing its doors, Community Care is working to place its members.
WCI, which provided a sheltered workshop for disabled adults in Manawa since 1989, is set to close Friday, Dec. 29.
The county-run facility had a service contract with Community Care and chose not to continue that service because revenues no longer covered rising costs.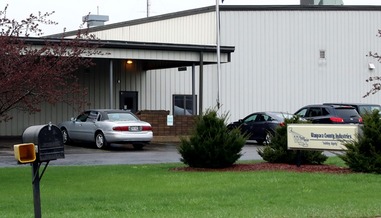 Nancy Leipzig, a regional program director with Community Care, spoke to Waupaca County supervisors Tuesday, Dec. 19.
"For our members who have been participants at WCI, this is a sad event," Leipzig said. "We are definitely working to support members and families to help with whatever the transition is."
WCI provided work and services, including transportation, to 72 adults.
Leipzig said Community Care has been meeting with providers in Waupaca, Amherst, Stevens Point, Clintonville, Shawano and Appleton to find work for the WCI members.

=============================
7. Reminder!

Exceptional Parent Magazine (EP) has Published VOR Board Member Susan Jennings' Article, "Joey Jennings' Story", in the December, 2017 Issue!

The editors of EP have done a beautiful job re-formatting the article. If you haven't already subscribed to EP, we encourage you to do so now.
For those who haven't read this terrific piece, or for those who would like to download it, please click here.

=============================
CALENDAR EVENTS:

SAVE THE DATE!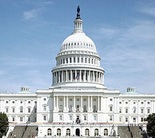 VOR'S
ANNUAL MEETING & LEGISLATIVE INITIATIVE
will be held at the
HYATT REGENCY
CAPITOL HILL
in
WASHINGTON, D.C.

JUNE 8 - 13, 2018

=============================
INDIANA - Task Force to Examine Support Needs for Hoosiers with Disabilities
A state plan for the support needs of Hoosiers with intellectual and developmental disabilities will get an update soon for the first time in 20 years. A new state task force aimed at helping the estimated 100,000 Indiana residents has scheduled meetings across the state.

The link to the livestream can be found here.
Dates, times and location for each meeting of the task force are as follows:
Friday, Feb. 23, 2018, 10 a.m.--2 p.m. CT, Boonville
Wednesday, April 18, 2018, 11 a.m.--3 p.m. CT, Lafayette
Wednesday, June 27, 2018, 10 a.m.--2 p.m. CT, Valparaiso
Wednesday, Aug. 22, 2018, 11 a.m.--3 p.m. ET, New Albany
Wednesday, Oct. 17, 2018, 11 a.m.--3 p.m. ET, Columbia City
All meetings are open to the public and will be streamed live. Public comment will occur prior to the start of each meeting to provide input regarding services and supports for people with disabilities. Requests for accommodations for meetings of the task force should be made by contacting Kristina Blankenship at Kristina.Blankenship@fssa.in.gov at least 48 hours in advance of the task force meeting.
For more information, visit:

www.in.gov/fssa/ddrs/5455.htm.
=============================
If you have a conference or group event that you would like posted here, please write to info@vor.com with a description
of your event.

=============================

MEMBERSHIP MATTERS
There is Strength in Numbers.
Keep VOR Strong!
The size of our membership base makes a noticeable difference to legislators, grant foundations,
private donors - and
to the advocacy organizations that share or oppose our views.
YOUR MEMBERSHIP COUNTS!
TO BECOME A MEMBER OF VOR

or to

RENEW YOUR MEMBERSHIP

Please click here: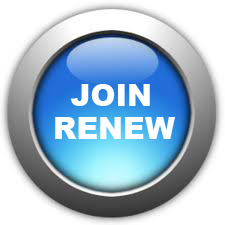 =============================

Volunteers Needed!
Volunteers are needed for several committees and specific tasks. VOR relies on its members to perform many of its key responsibilities. Please join us, and help us to continue our mission.

=============================
Please remember to "like" VOR on Facebook, and to follow us on Twitter. Every time you share our posts or re-tweet our tweets, you are helping VOR to reach a wider audience.

=============================