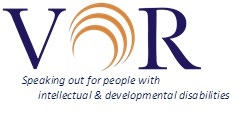 Speaking out for people with
intellectual & developmental disabilities
VOR
836 S. Arlington Hts Rd. #351
Elk Grove Village, IL 60007

www.vor.net

/VOR

@VOR_NET

VOR4Choice
---
Donate to VOR today that we may continue to provide a voice for those who cannot speak for themselves.
SAVE THE DATE!
VOR'S
ANNUAL MEETING & LEGISLATIVE INITIATIVE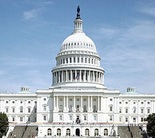 will be held at the
HYATT REGENCY CAPITOL HILL
in
WASHINGTON, D.C.

JUNE 8 - 13, 2018
VOR Membership Drive:
A MEMBERSHIP LETTER FOR YOUR FAMILY GROUP
As part of our 2017-18 Membership Drive, we have created a letter that we hope you will send out to the members of your family organization. The purpose of the letter is to show the other families in your group who advocate locally that VOR can help them advocate nationally and unite with families in other states with shared experiences.
Please ask your family group to print copies of this letter and include them in their mailings. You may include this with your newsletters, advocacy campaigns, or post it to your group's website. You may also consider including this letter with the "Thank You" letters that go out to members to after receiving donations to your group.

Membership Matters!

We are only as strong as our supporters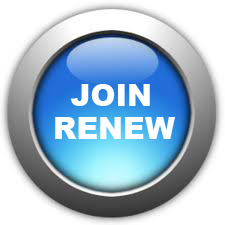 Please keep your membership current!If you are unsure when your membership will expire, please write to
info@vor.net
Free One-Year Digital Memberships for Direct Support Professionals

We want to show our appreciation to the people who provide the long-term care for our loved ones with Intellectual and Developmental Disabilities.
We are offering 100 free one-year digital subscriptions to VOR's weekly newsletter and Action Alerts. The subscriptions are available to Direct Service Professionals and Nursing, Medical, or Dental Staff at state-run or privately operated Intermediate Care Facilities for Individuals with Intellectual Disabilities (ICF/IID).
Members are encouraged to share this offer to caregivers in their loved one's facilities. There will be a limit of five subscriptions per facility. Subscriptions will be active until January 1, 2019.
To apply, simply send an email to info@vor.net with the subject line Free Digital Subscription and include:
1. The name, address, telephone, and email address of the applicant
2. The name and address of the facility at which they are employed
3. The name of the VOR member who has referred them.
FREE OFFER




Exceptional Parent Magazine
(EP)
is now available for free to digital subscribers!

Click here to subscribe:
New.EP-Magazine.com
PRESS CONTACTS NEEDED!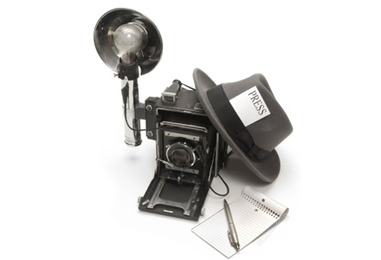 VOR's Marketing Committee is compiling a list of media contacts who are familiar with I/DD issues and understand the importance of ICF's, Sheltered Workshops, and other services that impact the lives of our family members.

If you know of any reporters or media outlets in your area, please send their name, the name of their organization, and contact information to us at
info@vor.net
WHAT'S HAPPENING IN YOUR STATE?
Share the news with us at
info@vor.net
or call us toll-free at 877-399-4867
And of course, visit our website at:
www.vor.net

Guardianship Resources


VOR understands the valuable role that guardians play in the emotional and physical well-being of people with intellectual and developmental disabilities (I/DD). We want to ensure that guardians, the majority of whom are family members or close friends of the person with I/DD, have all the information they need to make informed decisions about this vital part of the safety net.

Attacks on guardianship have become more frequent, especially with the advent of funding to promote Supported Decision Making as a replacement for guardianship. For more information, see the links on the VOR Website:
The NGA advocates for high quality standards in guardianship and certification of guardians and the protection of the rights of incapacitated adults. That said, as with any large advocacy organization, you may not agree with all their policy positions, but they are a good source of information and an avenue for family and friends who have taken on the responsibility of guardianship to make sure their perspective is represented in proposed policy changes.

The NGA lists affiliate organizations for 25 states:
www.guardianship.org/
state_affiliates.htm
If your state is not listed or you know of other local or state guardianship organizations, send VOR an email and we will add a link to our Website.
Support VOR while you shop!
If you shop at Amazon, shop at AmazonSmile

AmazonSmile is a simple and automatic way for you to support VOR every time you shop, at no cost to you. When you shop at smile.amazon.com, you'll find the exact same prices, selection and shopping experience as Amazon, with the added bonus that Amazon will donate a portion of the purchase price to VOR.
To shop at AmazonSmile simply go to smile.amazon.com from the web browser on your computer or mobile device. Fill in the form and select "VOR - Elk Grove Village".
You may also want to add a bookmark to AmazonSmile to make it even easier to return and start your shopping at AmazonSmile.
VOR Weekly News Update
News and views for VOR Advocates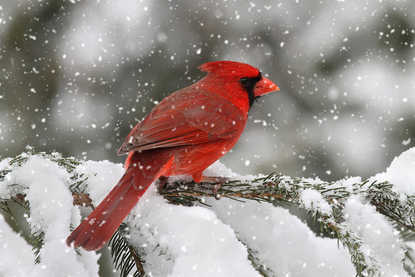 VOR is a national organization that advocates for high quality care and human rights for people with intellectual and developmental disabilities
VOR promises to empower you to make and protect qualit
y of life choices for individuals
with developmental
disabilities

=============================
VOR and YOU
=============================
NATIONAL NEWS
1. Trump Special Ed Pick Earns Senate Approval

By Shaun Heasley, Disability Scoop, January 2, 2018
The federal government is getting a new top special education official.
Just before the end of the year, the U.S. Senate voted to confirm Johnny Collett as the next assistant secretary for special education and rehabilitative services at the U.S. Department of Education.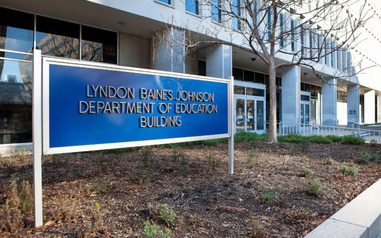 The approval came relatively swiftly after Collett was tapped by President Donald Trump for the post in November.
Collett comes to the job after serving as director of special education outcomes at the Council of Chief State School Officers. Before that, he was the special education director for the Kentucky Department of Education and he worked as a high school special education teacher.
=============================
STATE NEWS

(The first story is a follow-up on last week's story about a Connecticut man with autism who spent 5 months in the emergency room at Manchester State Hospital. He was sent to a group home after the article appeared, only to be sent back to the ER a short time later when the group home was unable to attend to his needs. Connecticut has the facilities to care for this man, but the state, its most vocal advocates, and this paper all refuse to acknowledge the fact.)

2. Connecticut - Autistic Man's Abandonment In Hospital Emergency Room is Tip of Deepening Problem


By Josh Kovner, The Hartford Courant, January 1, 2018

The way the state defines an emergency — the death or incapacitation of a developmentally disabled person's caregiver — has contributed to the plight of the young man with autism abandoned by his parents at Manchester Memorial Hospital five months ago, and to similar cases across the state.
This rising threshold for an emergency is tied to budget cuts and the increasing costs of running the state's remaining institutions. It has gotten to a point, advocates said in interviews this week, that a person with developmental disabilities who essentially has been living at a hospital emergency department, and is periodically disruptive and a burden to the staff, will not trigger an urgent state response.
And the Manchester case, though extreme, is not unique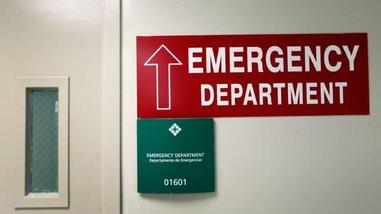 "Virtually every Connecticut hospital has recently dealt with or is presently dealing with one or more patients like this," said Carl Schiessl of the Connecticut Hospital Association.
Schiessl, who directs regulatory and advocacy efforts, said hospitals are "often faced with few if any options for safe patient discharge for a variety of reasons. As a result, hospitals continue to care for these patients, but it is not an optimal situation for the patient or the hospital."

To read the three previous articles, please click the links below:
=============================

3. PENNSYLVANIA - Disabled Blossom Philadelphia Resident Choked on Pizza and Died Under State Supervision
By Harold Brubaker, The Inquirer, January 4, 2018
A resident at one of Blossom Philadelphia's group homes for adults with intellectual and developmental disabilities died on New Year's Eve after being given a slice of pizza the day before even though he was on a doctor-ordered diet of pureed food only.
The 60-year-old man, who had cerebral palsy and was a Blossom client for 37 years, choked and coughed so hard that he went into cardiac arrest. He died Sunday evening at Pennsylvania Hospital.
Advocates are appalled that the man perished from negligent care in a facility that was under special state supervision since officials revoked Blossom's license to operate the residences on Oct. 24.
"This is beyond tragic. This man did not have to die, " said Kathy Sykes, former director of intellectual disability services in Philadelphia. "This is a colossal failure of responsibility to provide basic care and supervision, a colossal systemic failure to manage a transition, a breach of trust for those who were promised their sons and daughters would be cared for, let alone have an everyday life."
The Pennsylvania Department of Human Services, the primary regulator of the residences run by Blossom (formerly United Cerebral Palsy of Philadelphia), confirmed the death but gave few facts.
The primary investigator of the incident, which occurred in one of Blossom's South Philadelphia residences, is employed by the Philadelphia Department of Behavioral Health and Intellectual Disability Services, which declined to comment.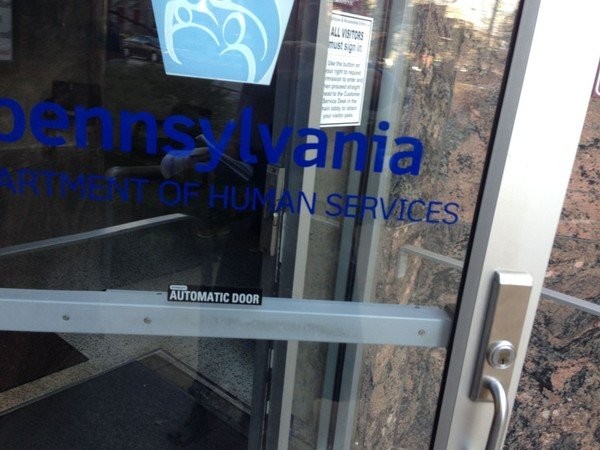 The state accused Blossom of "gross incompetence" in October and revoked the nonprofit agency's license to operate its 31 community homes with 89 residents. State inspectors found that Blossom failed repeatedly to make repairs, used untrained staff, failed to administer medications, and missed medical appointments. The population included 18 former residents of Chester County's Pennhurst State School and Hospital, which closed 30 years ago.
Related content available here
=============================

4. New Jersey - Murphy Nominates Former Obama Admin. Official as Next Commissioner of NJ Department of Human Services
By Krystal Knapp, Planet Princeton, January 3, 2018
Governor-elect Phil Murphy today appointed former Obama administration official Carole Johnson as the next Commissioner of the Department of Human Services and named Christine Norbut Beyer, the former director of the New Jersey Division of Youth and Family Services, to be the commissioner of the New Jersey Department of Children and Families.
"These are two of the most consequential positions in state government, with the lives and dignity of countless New Jerseyans in the balance. I am asking both Carole and Christine to be the voices for those New Jerseyans who have no one else to speak on their behalf," Murphy said at a press conference at HomeFront in Ewing. "We need strong leadership that understands that even one person falling through a hole in the safety net is one too many and that will strive day-in and day-out to ensure that everyone who looks to us for protection, or health care, or for a chance to live a fuller life is treated not as a number, but as a person with tremendous potential."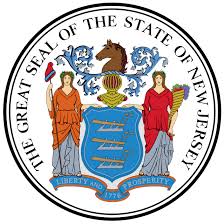 The Department of Human Services is the state's largest agency, with more than 13,000 employees. It serves about 1.5 million residents. The department's programs assist low-income families, parents and children in need of health care, individuals with developmental or late-onset disabilities, and individuals who are blind, visually impaired, deaf, hard of hearing, or deaf-blind. The department oversees the state's Medicaid program.
"Real families face these challenges each day, and our challenge is to help them with a hand up," Johnson said. "I share Governor-elect Murphy's strong commitment to a government that works tirelessly for the people it serves, particularly children, families, seniors, individuals with disabilities, and the economically disadvantaged.

And, should I be confirmed, I will work to help realize the vision of a stronger and fairer New Jersey that recognizes that meeting the needs of each of our citizens is vital to our shared future."
=============================


INTERNATIONAL NEWS / SHELTERED WORKSHOPS

5. CANADA - End of Ontario's Sheltered Workshop Program Drawing Closer
By Meaghan Gillmore, Rabble, CA, December 3, 2018
All sheltered workshops in Ontario could stop operating in 2018.
The workshops, typically run by not-for-profit organizations funded by the Ministry of Community and Social Services (MCSS), provide work for people who struggle to find jobs, often adults who have developmental disabilities. Originally, they were created to be temporary places where people would learn job skills.
Jobs include packaging, assembling products and clerical duties, like stuffing newspaper fliers. Workers were paid a stipend, sometimes only a few dollars an hour. Many people have worked at them for decades, for most of their lives. The ministry announced in 2015 it would stop funding the workshops, and would work with agencies to transition away from them.
Sheltered workshops are exempt from Ontario's Employment Standards Act (ESA). This means they don't need to follow employment laws, including minimum wage. Last month, Ontario passed the Fair Workplaces, Better Jobs Act. It removed this exemption from the ESA. As of January 1, 2019, sheltered workshops will no longer be exempt from employment standards. Minimum wage will be $15 an hour then.

This law, introduced by the Ministry of Labour, "becomes the hammer that says 'There has to be a change. It has to be sooner rather than later,'" said Joe Dale, executive director of the Ontario Disability Employment Network (ODEN). The organization supports the hiring of people with disabilities in the competitive job market and has helped many agencies create plans to move away from sheltered workshops.
Community inclusion won't mean work for everyone
[Some people] argue sheltered workshops can help people stay in the community. Families worry about what the closing of sheltered workshops means for people who are unable to have competitive jobs because of their developmental disabilities.
Kate Harper is concerned about how the closing of sheltered workshops in Guelph and Fergus has affected several people in the community, including her older sister, Susan. Susan, 60, is "not the poster child for this new program of going out into the world and being an independent employee," said Kate Harper. Her intellectual development is that of a five or six-year-old. She likes to play with dolls and beads; she needs to be reminded to wash her hands or look both ways before she crosses the road. Susan has no behavioural problems and has great social skills, but she'll never be able to live independently, her sister said.
Susan Harper used to spend about half her time each week volunteering in the community. She also spent some time each week working at a sheltered workshop.
Kate Harper said many families were glad the sheltered workshops gave their family members something safe to do during the day, adding her sister loved the work she did.
But now that workshop has closed, and Harper says families were not fully informed about changes to day programs. She's heard from several parents who say their children are lonely and depressed because their schedule has changed and they can't see their friends as often. Ruston said he's heard about people who have lost social networks because of the closures.
Not all agency leaders realize how "traumatic" closing the workshops is, said Harper. Susan and her colleagues "don't have the intellect, but socially and emotionally, they are the most loving, caring people. The people at the head have no idea how this is emotionally affecting the clients," she said.
=============================
NICE STORY OF THE WEEK

6. How Museums Are Becoming More Sensory-Friendly for Those with Autism
By Aditi Shrikant, Smithsonian Online, January 5, 2018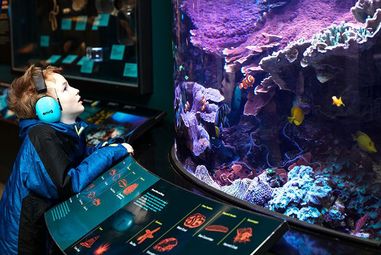 An increasing number of institutions are developing programs that make exhibitions more accessible to those with developmental disabilities
.
It's a Sunday morning and things are little quieter than usual at the National Museum of African American History and Culture in Washington, D.C. There are 63 families in the entire musem and they have free range of every floor. The lights are dimmed in some exhibitions, and in others, the sound is turned to a low volume. "My son is an artist, so anything that has to do with art, coloring or drawing different things, he likes," Yetta Myrick says. This particular event hosted a "make your own corona" activity on the second floor.
For the past four years, Yetta and Aiden, her 14-year-old son with autism, have been attending "Morning at the Museum" events at Smithsonian institutions around the city. The program, which started in 2011, offers early entry and sensory-friendly activities to those on the spectrum of any age. "As a parent, you want to have similar experiences as your child, and this has really opened the door as if we were a quote unquote neurotypical family," she says.
The Smithsonian Institution has been among the first to develop programming with the intent to make its museums more accessible and enjoyable for those with developmental disabilities. For the past decade, cultural institutions all over the country have been reaching out to families and experts to see how they can better accommodate those with autism.
Elise Freed-Brown, who now works at the nonprofit Girls Inc., studied museum professions at Seton Hall University. Her 2010 thesis, entitled "A Different Mind: Developing Museum Programs for Kids with Autism," delved into what institutions can do to make themselves more welcoming to those with Autism spectrum disorder (ASD). She interviewed museum instructors and studied the programs at the Museum of Modern Art, The Metropolitan Museum of Art and the Children's Museum of the Arts to see how they altered their spaces and tailored their programs to not overload the senses.
Freed-Brown says that it is important not to assume that kids with autism cannot handle going to a museum during regular hours. But noise and light, along with social and language expectations, can induce stress for children on the spectrum, who are less able to self-regulate. She found it critical to eliminate potential unexpected stimuli, as 42 to 88 percent of those with ASD have "unusual sensory responses," such as repetitive motions or fidgeting, to being overstimulated.
Continued

=============================
7. Reminder!

Exceptional Parent Magazine (EP) has Published VOR Board Member Susan Jennings' Article, "Joey Jennings' Story", in the December, 2017 Issue!

The editors of EP have done a beautiful job re-formatting the article. If you haven't already subscribed to EP, we encourage you to do so now.
For those who haven't read this terrific piece, or for those who would like to download it, please click here.

=============================
CALENDAR EVENTS:

SAVE THE DATE!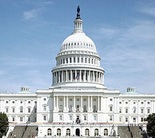 VOR'S
ANNUAL MEETING & LEGISLATIVE INITIATIVE
will be held at the
HYATT REGENCY
CAPITOL HILL
in
WASHINGTON, D.C.

JUNE 8 - 13, 2018

=============================
AHCA's ID/DD Hill Fly-in Event March 7, 2018

AHCA's Intellectual and Developmental Disabilities (ID/DD) Residential Services Providers will be in Washington DC for AHCA's annual Hill Fly-In event on Wednesday, March 7, 2018. Participants will hear from Congressional speakers and others. The event runs from 8am – 10:30am ET. After the morning event is over, the ID/DD providers will head to Capitol Hill to discuss critical issues, including Medicaid. 


If you have any questions relating to this event or would like to register (it is free to attend, and breakfast and lunch are provided), please don't hesitate to contact AHCA's Senior Director of Not for Profit & Constituent Services,
Dana Halvorson
.

=============================
INDIANA - Task Force to Examine Support Needs for Hoosiers with Disabilities
A state plan for the support needs of Hoosiers with intellectual and developmental disabilities will get an update soon for the first time in 20 years. A new state task force aimed at helping the estimated 100,000 Indiana residents has scheduled meetings across the state.

The link to the livestream can be found here.
Dates, times and location for each meeting of the task force are as follows:
Friday, Feb. 23, 2018, 10 a.m.--2 p.m. CT, Boonville
Wednesday, April 18, 2018, 11 a.m.--3 p.m. CT, Lafayette
Wednesday, June 27, 2018, 10 a.m.--2 p.m. CT, Valparaiso
Wednesday, Aug. 22, 2018, 11 a.m.--3 p.m. ET, New Albany
Wednesday, Oct. 17, 2018, 11 a.m.--3 p.m. ET, Columbia City
All meetings are open to the public and will be streamed live. Public comment will occur prior to the start of each meeting to provide input regarding services and supports for people with disabilities. Requests for accommodations for meetings of the task force should be made by contacting Kristina Blankenship at Kristina.Blankenship@fssa.in.gov at least 48 hours in advance of the task force meeting.
For more information, visit:

www.in.gov/fssa/ddrs/5455.htm.
=============================
If you have a conference or group event that you would like posted here, please write to info@vor.com with a description
of your event.

=============================

MEMBERSHIP MATTERS
There is Strength in Numbers.
Keep VOR Strong!
The size of our membership base makes a noticeable difference to legislators, grant foundations,
private donors - and
to the advocacy organizations that share or oppose our views.
YOUR MEMBERSHIP COUNTS!
TO BECOME A MEMBER OF VOR

or to

RENEW YOUR MEMBERSHIP

Please click here: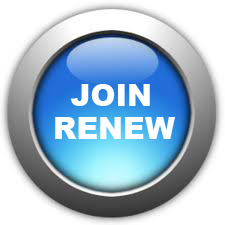 =============================

Volunteers Needed!
Volunteers are needed for several committees and specific tasks. VOR relies on its members to perform many of its key responsibilities. Please join us, and help us to continue our mission.

=============================
Please remember to "like" VOR on Facebook, and to follow us on Twitter. Every time you share our posts or re-tweet our tweets, you are helping VOR to reach a wider audience.

=============================