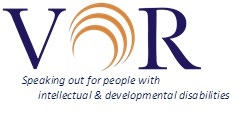 Speaking out for people with
intellectual & developmental disabilities
VOR
836 S. Arlington Hts Rd. #351
Elk Grove Village, IL 60007

www.vor.net

/VOR

@VOR_NET

VOR4Choice
---
Donate to VOR today that we may continue to provide a voice for those who cannot speak for themselves.
SAVE THE DATE!
VOR'S
ANNUAL MEETING & LEGISLATIVE INITIATIVE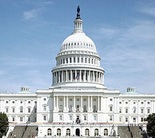 will be held at the
HYATT REGENCY CAPITOL HILL
in
WASHINGTON, D.C.

JUNE 8 - 13, 2018
VOR Membership Drive:
A MEMBERSHIP LETTER FOR YOUR FAMILY GROUP
As part of our 2017-18 Membership Drive, we have created a letter that we hope you will send out to the members of your family organization. The purpose of the letter is to show the other families in your group who advocate locally that VOR can help them advocate nationally and unite with families in other states with shared experiences.
Please ask your family group to print copies of this letter and include them in their mailings. You may include this with your newsletters, advocacy campaigns, or post it to your group's website. You may also consider including this letter with the "Thank You" letters that go out to members to after receiving donations to your group.

Membership Matters!

We are only as strong as our supporters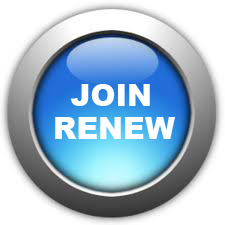 Please keep your membership current!If you are unsure when your membership will expire, please write to
info@vor.net
Free One-Year Digital Memberships for Direct Support Professionals

We want to show our appreciation to the people who provide the long-term care for our loved ones with Intellectual and Developmental Disabilities.
We are offering 100 free one-year digital subscriptions to VOR's weekly newsletter and Action Alerts. The subscriptions are available to Direct Service Professionals and Nursing, Medical, or Dental Staff at state-run or privately operated Intermediate Care Facilities for Individuals with Intellectual Disabilities (ICF/IID).
Members are encouraged to share this offer to caregivers in their loved one's facilities. There will be a limit of five subscriptions per facility. Subscriptions will be active until January 1, 2019.
To apply, simply send an email to info@vor.net with the subject line Free Digital Subscription and include:
1. The name, address, telephone, and email address of the applicant
2. The name and address of the facility at which they are employed
3. The name of the VOR member who has referred them.
FREE OFFER




Exceptional Parent Magazine
(EP)
is now available for free to digital subscribers!

Click here to subscribe:
New.EP-Magazine.com
PRESS CONTACTS NEEDED!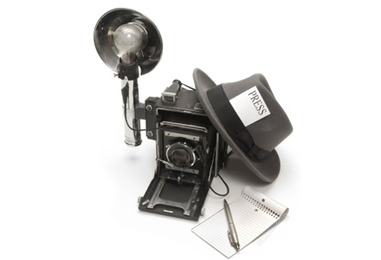 VOR's Marketing Committee is compiling a list of media contacts who are familiar with I/DD issues and understand the importance of ICF's, Sheltered Workshops, and other services that impact the lives of our family members.

If you know of any reporters or media outlets in your area, please send their name, the name of their organization, and contact information to us at
info@vor.net
VOR's
Website Features
Information and

Resources for
Dental Services

in several states throughout the country.

Click the button below to see VOR's Dental Resource Page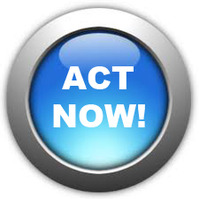 WHAT'S HAPPENING IN YOUR STATE?
Share the news with us at
info@vor.net
or call us toll-free at 877-399-4867
And of course, visit our website at:
www.vor.net

Support VOR while you shop!
If you shop at Amazon, shop at AmazonSmile

AmazonSmile is a simple and automatic way for you to support VOR every time you shop, at no cost to you. When you shop at smile.amazon.com, you'll find the exact same prices, selection and shopping experience as Amazon, with the added bonus that Amazon will donate a portion of the purchase price to VOR.
To shop at AmazonSmile simply go to smile.amazon.com from the web browser on your computer or mobile device. Fill in the form and select "VOR - Elk Grove Village".
You may also want to add a bookmark to AmazonSmile to make it even easier to return and start your shopping at AmazonSmile.
Guardianship Resources


VOR understands the valuable role that guardians play in the emotional and physical well-being of people with intellectual and developmental disabilities (I/DD). We want to ensure that guardians, the majority of whom are family members or close friends of the person with I/DD, have all the information they need to make informed decisions about this vital part of the safety net.

Attacks on guardianship have become more frequent, especially with the advent of funding to promote Supported Decision Making as a replacement for guardianship. For more information, see the links on the VOR Website:
The NGA advocates for high quality standards in guardianship and certification of guardians and the protection of the rights of incapacitated adults. That said, as with any large advocacy organization, you may not agree with all their policy positions, but they are a good source of information and an avenue for family and friends who have taken on the responsibility of guardianship to make sure their perspective is represented in proposed policy changes.

The NGA lists affiliate organizations for 25 states:
VOR Weekly News Update
News and views for VOR Advocates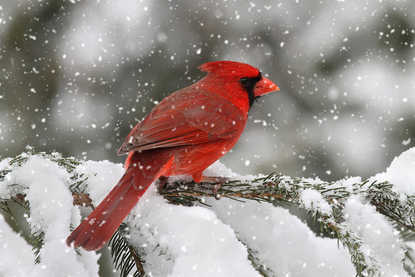 VOR is a national organization that advocates for high quality care and human rights for people with intellectual and developmental disabilities
VOR promises to empower you to make and protect qualit
y of life choices for individuals
with developmental
disabilities

=============================
VOR and YOU
THE STATE OF THE UNION:

It's January, the start of a new year, and VOR is in full swing with new projects and initiatives. VOR's Legislative Committee has started to look towards our likely agenda for this year's Annual Meeting and Legislative Initiative, and expect to have a full complement of proposals to bring to our elected officials this summer. Remember to save the date: June 8-13, 2018 at the Hyatt Regency on Capitol Hill. Details and room reservations will be coming soon.

Mary Vitale (MO) is leading the Issues and Oversight Committee in expanding our initiative to protect the rights of guardians. Treasurer Larry Innis (MD) has been keeping a steady hand on our finances, and the Membership and Development Committee has been busy with fundraising and finding ways to reach out to new members. Rita Hoover (AR) and Rita Winkeler (IL) are working on revising the State Coordinator's Handbook and reorganizing our State Coordinators program.
The Quality of Care in the Community Committee devoted most of its efforts last year to raising awareness of problems receiving dental care with anesthesia in the community. Their efforts seem to be paying off. Other organizations and media outlets have been bringing more attention to this issue than we have seen in recent years.
We thank all of our committee members, whose enthusiasm and innovative thinking keep us moving forward.
Special thanks go out to Joanne St. Amand, VOR's President, and all of the members of our Board of Directors. They have displayed a fantastic level of encouragement, camaraderie, and participation in recent months. https://www.vor.net/about-vor/board-of-directors

And most of all, we would like to express our gratitude to our members and supporters for contributing to our 2017 Membership Drive and our Year-End Fundraising Campaign. Together, we will continue to speak out for the rights of the intellectually and developmentally disabled.

=============================
NATIONAL NEWS
Note: National Public Radio is running a series on sexual assault of the intellectually disabled this month. The first article is featured below, with links to Parts Two and Three.

1. The Sexual Assault Epidemic No One is Talking About

By Joseph Shapiro, NPR, January 8, 2018
NPR Editor's note: This report includes graphic and disturbing descriptions of assault.

Pauline wants to tell her story — about that night in the basement, about the boys and about the abuse she wanted to stop.
But she's nervous. "Take a deep breath," she says out loud to herself. She takes a deep and audible breath. And then she tells the story of what happened on the night that turned her life upside down.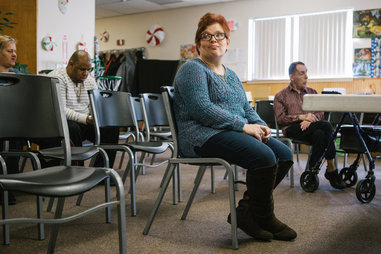 "The two boys took advantage of me," she begins. "I didn't like it at all."
Pauline is a woman with an intellectual disability. At a time when more women are speaking up about sexual assault — and naming the men who assault or harass them — Pauline, too, wants her story told.
Her story, NPR found in a yearlong investigation, is a common one for people with intellectual disabilities.
NPR obtained unpublished Justice Department data on sex crimes. The results show that people with intellectual disabilities — women and men — are the victims of sexual assaults at rates more than seven times those for people without disabilities.
It's one of the highest rates of sexual assault of any group in America, and it's hardly talked about at all.
Click here for Part Two, "Teaching Sex Ed to People with Intellectual Disabilities"
Click here for Part Three, "She Can't Tell Us What's Wrong"

=============================

2. Tax Law Brings ABLE Changes, Future Worries

By Michelle Diament, Disability Scoop, January 9, 2018
A major tax overhaul taking effect this month is bringing changes to savings accounts for people with disabilities and sparking concern about funding for programs this population relies on.
Republicans in Congress pushed through a $1.5 trillion tax package in December. Tucked inside the law are tweaks to how people with disabilities can use ABLE accounts, which are designed to allow individuals to accrue money without jeopardizing their government benefits.
Under the new tax law, people with disabilities will be able to roll over funds from a traditional 529 college savings plan to their ABLE account. This provision is likely to help families who established typical college savings plans before learning that their child had a disability, proponents say.
In addition, the legislation allows individuals with disabilities who are working to save even more money in their ABLE accounts. Annual contributions to the accounts are capped at $15,000 per year, but the new law will allow people with disabilities to save their earnings above and beyond that threshold up to the federal poverty level, currently $12,060, potentially allowing as much as $27,060 in deposits.
While the added savings could benefit some, disability advocates are warning that the change comes with risks due to the way the law was written.
ABLE account holders will be responsible for monitoring their contributions above $15,000 to ensure that they are in compliance with the law and contributions from earned income will be viewed by Social Security and Medicaid differently than other ABLE account deposits. Mistakes could be costly, potentially disqualifying individuals from government benefits, advocates say.

=============================

STATE NEWS

Note: The following story from Texas arrived from several sources. We have chosen two of the most comprehensive - both with links to further background information - to include here this week.
3A. TEXAS - 'Delayed or Denied' - Feds Find Texas Schools Violated Special Education Laws

By Alejandra Matos, The Houston Chronicle, January 11, 2018

An arbitrary special education enrollment target set by the Texas Education Agency led school districts to delay or deny special education services to students across the state, according to an investigation by the U.S. Department of Education released Thursday.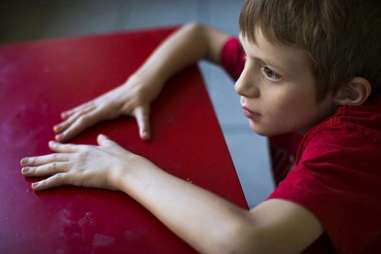 For more than a decade, TEA judged a school district's performance based in part on the percentage of students receiving special education services. The benchmark, set at 8.5 percent, prompted school districts to delay or deny special education services, the Department of Education's Office of Special Education Programs wrote said in a 14-page letter to TEA.
"TEA's use of the 8.5 percent indicator contributed to a statewide pattern of practices that demonstrate that TEA did not ensure that all [districts] in the State properly identified, located and evaluated all children with disabilities who were in need of special education and related services," the department wrote.
Following the federal report, Gov. Greg Abbott sent a letter Education Commissioner Mike Morath directing him to prepare an initial corrective action plan within seven days.
"The past dereliction of duty on the part of many school districts to serve our students and the failure of TEA to hold districts accountable are worthy of criticism," Abbott said in the letter. "TEA must take steps now to significantly increase the oversight provided to ensure our special education students are receiving the services they deserve."
Abbott noted that the problems predate Morath, who became commissioner in 2016. Still, Abbott said, "parents and students demand significant actions be taken now to improve special education in Texas."
3B. TEXAS - Feds Say Texas Illegally Failed to Educate Students with Disabilities

By Aliyya Swaby, The Texas Tribune, January 11, 2018
A U.S. Department of Education investigation concluded Thursday that Texas violated federal law by failing to ensure students with disabilities were properly evaluated and provided with an adequate public education.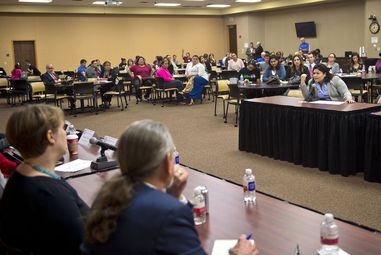 After interviews and monitoring visits with parents, school administrators and state officials, the federal investigation found that the Texas Education Agency effectively capped the statewide percentage of students who could receive special education services and incentivized some school districts to deny services to eligible students.
It also told TEA that it needs to take several corrective actions, including producing documentation that the state is properly monitoring school districts' evaluations for special education, developing a plan and timeline for TEA to ensure that each school district will evaluate students previously denied needed services and creating a plan and timeline for TEA to provide guidance to educators on how to identify and educate students with disabilities.
"Far too many students in Texas had been precluded from receiving supports and services under [the Individuals with Disabilities Education Act]," said U.S. Secretary of Education Betsy DeVos in a statement Thursday. "I've worked directly with TEA Commissioner [Mike] Morath on resolving these issues, and I appreciate the Texas Education Agency's efforts to ensure all children with disabilities are appropriately identified, evaluated and served under IDEA.
"While there is still more work to be done, leaders in the state have assured me they are committed to ensuring all students with disabilities can achieve their full potential."
In response to the report, Gov. Greg Abbott sent a letter to Morath demanding that TEA prepare an initial plan to reform special education within the next seven days, with the input of parents, advocates and educators. He also demanded TEA develop legislative recommendations to help ensure districts comply with federal and state special education laws.
=============================

4. SOUTH CAROLINA - Facing A Shortage of Behavior Analysts, DDSN Changes Qualifications

By Tim Smith, The Greenville News, January 7, 2018

When an intellectually disabled resident in a group home intentionally hurts themself or gets physically aggressive with others, a behavior analyst is called.
The analyst spends time with the resident, writes a treatment plan for the home's staff and follows up later to see how the plan is working.
Analysts are critical to the care of most disabled residents, whose behavior problems can signal more complex issues under the surface.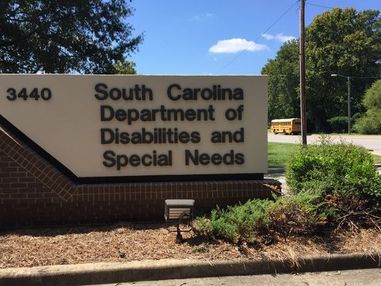 But there aren't nearly enough of them in the state, so South Carolina disability officials have decided to lower the qualifications for analysts who work in the system.
No longer will analysts need board certification - a change that some say could affect the care of some of the state's most vulnerable residents. The decision, approved quietly this summer by the state Department of Disabilities and Special Needs, runs contrary to the requirements for analysts in most other states. Across the nation, most states now require that analysts obtain a license or board certification despite the fact that there is a severe shortage of the professionals everywhere.
"I am not aware of any other profession where a reduction in qualifications is advised, particularly when we are discussing services provided to one of our most vulnerable groups of citizens," said David Green, a South Carolina board certified behavior analyst with extensive experience in the DDSN system.
There is a tremendous need for behavior analysts in the DDSN system, Green said.

=============================
5. TEXAS - Why ABA Therapy Remains Elusive for Some Families
By Julie Chang, Austin American-Statesman via Disability Scoop, January 10, 2018
Thousands of Texas children with autism who are covered by Medicaid are denied access to what is considered the most effective treatment for autism, even as children in most other states have access to the treatment through Medicaid.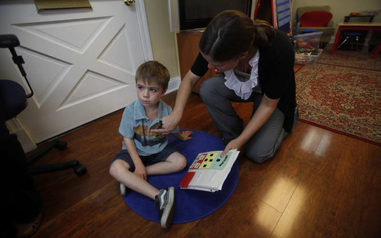 Texas saves an unknown amount of money by keeping applied behavior analysis therapy, an expensive but the most evidence-based treatment for autism, out of reach of children from poor families.
"We talk to hundreds of families every year and a large majority of them need access to ABA therapy," said Suzanne Potts, executive director of the Autism Society of Texas. "If they're a Medicaid family, it's even more disheartening to have to tell them there's nothing for them. They have to choose between paying their bills and paying for therapy for their child."
Some of these same Texas children are also blocked from some therapy services for children with disabilities, after deep cuts in health care spending by the state's legislature in recent years.
About 22,000 Texas children with autism are covered by Medicaid. A small number of families are paying for the therapy at full cost, which typically ranges from $50 to $100 per hour. An additional 700 families or so are in a state autism program that offers the therapy at little to no cost to families but at a level far below the recommended 25 to 40 hours a week.
=============================

6. MAINE - After Criticism, Maine Lawmakers Propose Improving Care for Those with Intellectual Disabilities

By Joe Lawlor, Portland Press-Herald, January 8, 2018
In the wake of a critical federal audit last summer, lawmakers have introduced two bills that aim to address deficiencies in Maine's system for caring for people with developmental disabilities.
The U.S. Office of Inspector General report released in August found that Maine failed to investigate 133 deaths of intellectually disabled people who had Medicaid insurance from January 2013 through June 2015.
In addition, the auditors found that community-based providers reported only 66 percent of the 2,243 critical incidents during that period that required emergency room treatment of adults with intellectual disabilities.
One of the bills, sponsored by state Rep. Jennifer Parker, D-South Berwick, would ensure that Maine Department of Health and Human Services records leading up to the death of a person with intellectual disabilities would be made available to an independent oversight board. The bill also would require that the Maine Developmental Services Oversight & Advisory Board ensure the confidentiality of the patients.
Parker said the law ensures that the board "has the tools to do its job." "It's a simple, logical solution," she said.
Cullen Ryan, who serves on the oversight board and has an adult son with disabilities, said the board has "had trouble getting the information that we need," and the bills would help address those shortcomings.
The six-person board – appointed by Gov. Paul LePage – reviews complaints by families.
=============================
7. NEW JERSEY - The Expensibe, Complicated Struggle Parents Face when Kids with Disabilities Need Dental Care
By Ronnie Polaneczky, The Philly Inquirer, January 5, 2018

Arthur Thurm, a New Jersey dentist with offices in Collingswood and Linwood, has started a GoFundMe campaign to raise $50,000 to pay for the sedation that many of his special-needs patients require before undergoing even the simplest procedures, like teeth cleaning.
"Sedation is not always covered by dental insurance," explains Thurm, one of only a handful of dentists in general practice nationwide who offer sedation services for people unable to tolerate time in his chair, including those with intellectual and developmental disabilities (I/DD).
Many of Thurm's I/DD patients have cognitive, behavioral, and physical limitations that keep them from cooperating during dental visits. They thrash in the chair, or can't hold their heads still, or grab at the instruments. But the cost of sedation can range from $500 to $2,500, depending on the severity of the patient's disability, the procedure being done, and the amount of time needed to complete it.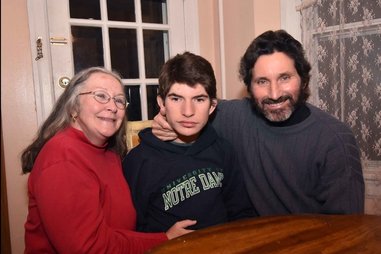 That's more than many families can afford, as John and Patricia Torcasio learned in June, when their son, Michael, 21, woke one day with a golf-ball sized lump on his jaw.
The Torcasios live in Ocean City, N.J., with Michael, who has autism, is nonverbal, and rarely stops moving. But that morning, he was subdued. Fearing he had an abscess, they went to the ER, where he received an antibiotic. Doctors recommended an evaluation by a dentist, but the only local practice that would accept Michael's Medicaid coverage wouldn't schedule him for an appointment.
"They didn't say outright that they wouldn't treat him," say John Torcasio angrily. "They just kept ignoring our calls."
=============================
8. MASSACHUSETTS - Committee Won't Allow DDS Clients and Families to Speak at Oversight Hearing on DDS Care
By Dave Kassel, The COFAR Blog, January 11, 2018
On Wednesday (January 17), the Legislature's Children, Families, and Persons with Disabilities Committee will hold what may be the first oversight hearing in its history to examine problems with care of persons with developmental disabilities in Massachusetts.
The bad news is that those individuals and their families and guardians will not be allowed to speak during the hearing.
A news release issued by the committee states that "verbal testimony" will be taken only from representatives of DDS and the Massachusetts Disabled Persons Protection Commission (DPPC). (The DPPC is an independent but seriously understaffed agency that is charged with investigating allegations of abuse and neglect in the DDS system, but which refers the vast majority of those cases to DDS itself for investigation.)
The news release notes that DDS clients, family members, guardians, and members of the public are "invited" to attend the hearing and listen to the testimony, and are even "encouraged" to submit written testimony to the committee. But the committee isn't interested in hearing about their experiences directly.
This explains why the committee has devoted only half a day to this critically important issue of abuse and neglect in the DDS system. The hearing is scheduled to begin on Wednesday at 1:30 p.m. in Room A2 of the State house. It shouldn't take long if the committee intends only to ask questions of selected officials from DDS and the DPPC.
What we are hoping is that people will submit written testimony and request in their testimony that the committee hold another hearing so that they can testify in person. That written testimony can be submitted via email to Kay.Khan@mahouse.gov, or mailed to: Joint Committee on Children, Families, and Persons with Disabilities c/o Representative Kay Khan, State House, Room 146, 24 Beacon Street, Boston MA, 02133.

=============================

9. KANSAS - Opinion: KanCare In Need of Solutions
By David P. Rundle, The Wichita Eagle, January 11, 2018
Gov. Sam Brownback leaves as his legacy two experiments: massive tax cuts for businesses and the wealthy and privatized Medicaid he dubbed KanCare.
Both failed.
But another round of tax cuts is not coming. KanCare 2.0 is.
KanCare 1.0 was rolled out in 2013. Although recipients were promised they would not lose services, many did. My Managed Care Organization tried to cut my overnight help from all month to three weeks. My late brother John spent hours on the phone stopping that from taking effect; others haven't been as lucky.
Many have lost care hours or services despite what state agencies said in public hearings in 2012. The stated purpose of those sessions was gathering input from consumers. In reality, they were sales presentations to convince us KanCare was the greatest thing since sliced bread. At one, set to end at 5 p.m., state officials said they'd stay to answer all questions. When every question was as best skeptical, Plan B was scrapped.
KanCare 1.0 was supposed to produced savings to be used to significantly reduced the Physically Disabled and Intellectually/Developmentally Disabled waivers waiting lists. This proved only partially correct.
As of September 2016, according to a report to the Legislature, the Physically Disabled waiting list had 177 names on it but the Intellectually/Developmentally Disabled list had more than 8,000.

=============================
10. NEBRASKA - Editorial: More Guardians Are Needed for Nebraska's Vulnerable
The Omaha World Herald Editorial Board, January 11, 2018
Nebraska took a commendable step forward in 2014 when the Legislature approved a proposal to publicly fund guardians who would help elderly and disabled adults lacking anyone to manage their financial affairs.
The legislation, by then-State Sen. Colby Coash of Lincoln, arose after a private guardian in Gering was accused of embezzling a total of $600,000 from 688 wards, in 60 Nebraska counties, who had been assigned her by the courts. Discussion of the bill highlighted how the state's number of guardians fell far short of the need, compelling Nebraska courts to appoint volunteers who often took on heavy caseloads.
Twenty publicly funded guardians currently serve 237 adults. Sometime this year, the public guardianship program will likely reach the maximum total of 300 wards allowed under the 2014 law. In anticipation, the state Office of Public Guardian says it will launch a pilot waiting list, so people can be assigned a guardian, when available, based on the severity of the situation.
This is an eminently worthwhile program, and Nebraska leaders should be attentive to the likely increased demand for it in coming years. Demographic projections in the office's recent report to the Legislature and Nebraska Supreme Court show why.
Nebraska had 240,000 residents over age 65 in 2010, and by 2030, the number is projected to increase to 400,000. A significant portion of those adults will likely have no trusted relative or friend to serve as a guardian, the report says.
The report highlighted various challenges for the public guardianship program. Lawmakers at the state or federal level should look to see whether legislative adjustments or administrative action could help address some of the obstacles.
=============================

CALENDAR EVENTS:

SAVE THE DATE!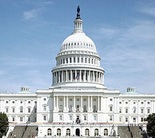 VOR'S
ANNUAL MEETING & LEGISLATIVE INITIATIVE
will be held at the
HYATT REGENCY
CAPITOL HILL
in
WASHINGTON, D.C.

JUNE 8 - 13, 2018

=============================
AHCA's ID/DD Hill Fly-in Event March 7, 2018

AHCA's Intellectual and Developmental Disabilities (ID/DD) Residential Services Providers will be in Washington DC for AHCA's annual Hill Fly-In event on Wednesday, March 7, 2018. Participants will hear from Congressional speakers and others. The event runs from 8am – 10:30am ET. After the morning event is over, the ID/DD providers will head to Capitol Hill to discuss critical issues, including Medicaid. 


If you have any questions relating to this event or would like to register (it is free to attend, and breakfast and lunch are provided), please don't hesitate to contact AHCA's Senior Director of Not for Profit & Constituent Services,
Dana Halvorson
.

=============================
INDIANA - Task Force to Examine Support Needs for Hoosiers with Disabilities
A state plan for the support needs of Hoosiers with intellectual and developmental disabilities will get an update soon for the first time in 20 years. A new state task force aimed at helping the estimated 100,000 Indiana residents has scheduled meetings across the state.

The link to the livestream can be found here.
Dates, times and location for each meeting of the task force are as follows:
Friday, Feb. 23, 2018, 10 a.m.--2 p.m. CT, Boonville
Wednesday, April 18, 2018, 11 a.m.--3 p.m. CT, Lafayette
Wednesday, June 27, 2018, 10 a.m.--2 p.m. CT, Valparaiso
Wednesday, Aug. 22, 2018, 11 a.m.--3 p.m. ET, New Albany
Wednesday, Oct. 17, 2018, 11 a.m.--3 p.m. ET, Columbia City
All meetings are open to the public and will be streamed live. Public comment will occur prior to the start of each meeting to provide input regarding services and supports for people with disabilities. Requests for accommodations for meetings of the task force should be made by contacting Kristina Blankenship at Kristina.Blankenship@fssa.in.gov at least 48 hours in advance of the task force meeting.
For more information, visit:

www.in.gov/fssa/ddrs/5455.htm.
=============================
If you have a conference or group event that you would like posted here, please write to info@vor.com with a description
of your event.

=============================

MEMBERSHIP MATTERS
There is Strength in Numbers.
Keep VOR Strong!
The size of our membership base makes a noticeable difference to legislators, grant foundations,
private donors - and
to the advocacy organizations that share or oppose our views.
YOUR MEMBERSHIP COUNTS!
TO BECOME A MEMBER OF VOR

or to

RENEW YOUR MEMBERSHIP

Please click here: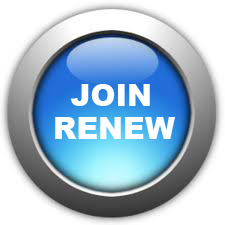 =============================

Volunteers Needed!
Volunteers are needed for several committees and specific tasks. VOR relies on its members to perform many of its key responsibilities. Please join us, and help us to continue our mission.

=============================
Please remember to "like" VOR on Facebook, and to follow us on Twitter. Every time you share our posts or re-tweet our tweets, you are helping VOR to reach a wider audience.

=============================