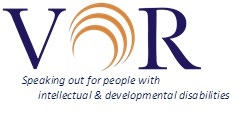 Speaking out for people with
intellectual & developmental disabilities
VOR
836 S. Arlington Hts Rd. #351
Elk Grove Village, IL 60007

www.vor.net

/VOR

@VOR_NET

VOR4Choice
---
Donate to VOR today that we may continue to provide a voice for those who cannot speak for themselves.
SAVE THE DATE!
VOR'S
ANNUAL MEETING & LEGISLATIVE INITIATIVE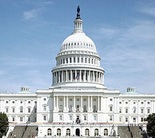 will be held at the
HYATT REGENCY CAPITOL HILL
in
WASHINGTON, D.C.

JUNE 8 - 13, 2018
VOR Membership Drive:
A MEMBERSHIP LETTER FOR YOUR FAMILY GROUP
As part of our 2017-18 Membership Drive, we have created a letter that we hope you will send out to the members of your family organization. The purpose of the letter is to show the other families in your group who advocate locally that VOR can help them advocate nationally and unite with families in other states with shared experiences.
Please ask your family group to print copies of this letter and include them in their mailings. You may include this with your newsletters, advocacy campaigns, or post it to your group's website. You may also consider including this letter with the "Thank You" letters that go out to members to after receiving donations to your group.

Membership Matters!

We are only as strong as our supporters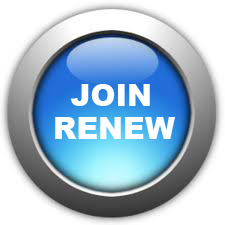 Please keep your membership current!If you are unsure when your membership will expire, please write to
info@vor.net
Free One-Year Digital Memberships for Direct Support Professionals

We want to show our appreciation to the people who provide the long-term care for our loved ones with Intellectual and Developmental Disabilities.
We are offering 100 free one-year digital subscriptions to VOR's weekly newsletter and Action Alerts. The subscriptions are available to Direct Service Professionals and Nursing, Medical, or Dental Staff at state-run or privately operated Intermediate Care Facilities for Individuals with Intellectual Disabilities (ICF/IID).
Members are encouraged to share this offer to caregivers in their loved one's facilities. There will be a limit of five subscriptions per facility. Subscriptions will be active until January 1, 2019.
To apply, simply send an email to info@vor.net with the subject line Free Digital Subscription and include:
1. The name, address, telephone, and email address of the applicant
2. The name and address of the facility at which they are employed
3. The name of the VOR member who has referred them.
FREE OFFER




Exceptional Parent Magazine
(EP)
is now available for free to digital subscribers!

Click here to subscribe:
New.EP-Magazine.com
PRESS CONTACTS NEEDED!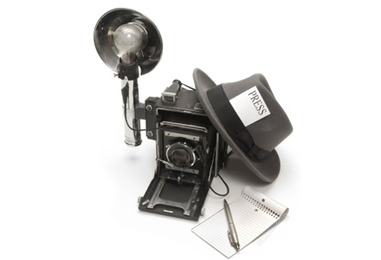 VOR's Marketing Committee is compiling a list of media contacts who are familiar with I/DD issues and understand the importance of ICF's, Sheltered Workshops, and other services that impact the lives of our family members.

If you know of any reporters or media outlets in your area, please send their name, the name of their organization, and contact information to us at
info@vor.net
VOR's
Website Features
Information and

Resources for
Dental Services

in several states throughout the country.

Click the button below to see VOR's Dental Resource Page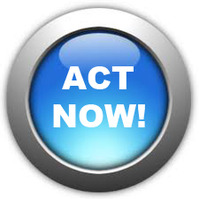 WHAT'S HAPPENING IN YOUR STATE?
Share the news with us at
info@vor.net
or call us toll-free at 877-399-4867
And of course, visit our website at:
www.vor.net

Support VOR while you shop!
If you shop at Amazon, shop at AmazonSmile

AmazonSmile is a simple and automatic way for you to support VOR every time you shop, at no cost to you. When you shop at smile.amazon.com, you'll find the exact same prices, selection and shopping experience as Amazon, with the added bonus that Amazon will donate a portion of the purchase price to VOR.
To shop at AmazonSmile simply go to smile.amazon.com from the web browser on your computer or mobile device. Fill in the form and select "VOR - Elk Grove Village".
You may also want to add a bookmark to AmazonSmile to make it even easier to return and start your shopping at AmazonSmile.
Guardianship Resources


VOR understands the valuable role that guardians play in the emotional and physical well-being of people with intellectual and developmental disabilities (I/DD). We want to ensure that guardians, the majority of whom are family members or close friends of the person with I/DD, have all the information they need to make informed decisions about this vital part of the safety net.

Attacks on guardianship have become more frequent, especially with the advent of funding to promote Supported Decision Making as a replacement for guardianship. For more information, see the links on the VOR Website:
The NGA advocates for high quality standards in guardianship and certification of guardians and the protection of the rights of incapacitated adults. That said, as with any large advocacy organization, you may not agree with all their policy positions, but they are a good source of information and an avenue for family and friends who have taken on the responsibility of guardianship to make sure their perspective is represented in proposed policy changes.

The NGA lists affiliate organizations for 25 states:
VOR Weekly News Update
News and views for VOR Advocates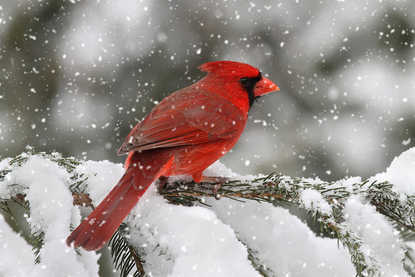 VOR is a national organization that advocates for high quality care and human rights for people with intellectual and developmental disabilities
VOR promises to empower you to make and protect qualit
y of life choices for individuals
with developmental
disabilities

=============================
VOR and YOU
Plus ça change, plus c'est la même chose...
The French have words for this. Plus ça change, plus c'est la même chose (the more things change, the more they stay the same). Or déjà vu. In the words of Yogi Berra, "It's like déjà vu all over again."
The U.S. Department of Health and Human Services Office of the Inspector General, Administration for Community Living, and Office for Civil Rights have come out with a joint statement warning of dangers in the group home system. Aren't these the same people who have been praising group homes and trying to shut down Intermediate Care Facilities (ICF's)? Aren't these among the same people who have been forcing families to move their loved ones into group homes for the last 35 years?
In Texas, children with special needs are not receiving the services they require, the services they had been promised. Lawmakers underfunded the education system, making it impossible to provide these services.
In Utah, a lawsuit with two named individuals has been initiated to help them get out of an ICF and into a community group home. The Disability Law Center claims there are hundreds more who also desire a group home setting.

This is why we are here. We advocate for a full continuum of care. We want people to live happily and safely in the environment that is best suited to their needs, whether at home, in a group home, in an intentional community, or in a larger public or private congregate care facility. We advocate for proper funding and oversight of all of these residential options, and we advocate for a flexible system that can adapt to the needs of individuals as they grow, as they age, as their medical, psychiatric, and behavioral needs change throughout the course of their lives. We advocate for better services through Community Resource Centers, for respite care, for dental care, for the rights of guardians. We advocate for competitive employment for those who want it and for sheltered workshops and day programs for those who thrive in those environments.

This is why we are here. Why we are still here.

=============================
NATIONAL NEWS
1. Government Watchdog Warns of Group Home Dangers

By Michelle Diament, Disability Scoop, January 18, 2018
Injuries, serious medical conditions and even deaths of those with developmental disabilities living in group homes often are not looked into and go unreported, federal investigators say.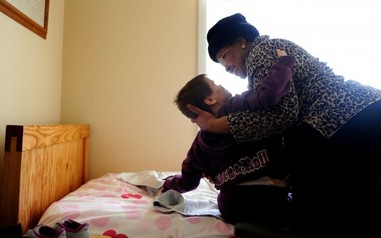 An audit of three states found that officials routinely failed to follow up on incidents ranging from head lacerations to loss of life in violation of federal and state policy. The issues are believed to be systemic affecting people with developmental disabilities residing in group homes across the country.
That's according to a joint report issued Wednesday from the U.S. Department of Health and Human Services Office of Inspector General, Administration on Community Living and Office for Civil Rights, which is recommending policy changes.
The report stems from a 2013 request by U.S. Sen. Chris Murphy, D-Conn., who was alarmed by newspaper reports of widespread abuse and neglect of group home residents in his state. After the inspector general's office found serious problems in its review of Connecticut, the office conducted similar audits of Massachusetts and Maine.
In each state, investigators identified emergency room visits from group home residents, then determined if the incidents were reported to the state and, if so, what action the state took. The inspector general's office found that group homes often failed to report incidents to state officials. But even when states knew, up to 99 percent went unreported to law enforcement or other authorities for investigation.

"Each state was somewhat unique, but what was similar across the states was that there were gaps in policies and procedures so that when an incident occurred, they could make sure that it was identified, investigated, corrected and reported," said Megan Tinker, senior advisor for legal review at the Office of Inspector General and an author of the report.
Aside from the three states that were audited, investigators said that recent media reports from 49 states citing health and safety problems in group homes suggest the issues are pervasive. The Office of Inspector General has additional audits underway or planned in another six states, Tinker said.
=============================

2. New Research Finds Animals May Help Kids on the Spectrum


By Rita Giordano, Disability Scoop, January 19, 2018
Sabrina Opstbaum wasn't expecting miracles when she started taking her daughter Reegan to the Barn at Spring Brook Farm, an animal-assisted intervention program for children with special needs in West Chester. Like many kids on the autism spectrum, Reegan didn't seem to connect with people, but she always enjoyed the company of animals.
After two years of weekly visits and summer camp with Annabelle the goat, Sugar the sheep, Dreamer the miniature horse, and their other barnyard cohorts, Reegan, now 8, is in many ways a changed little girl.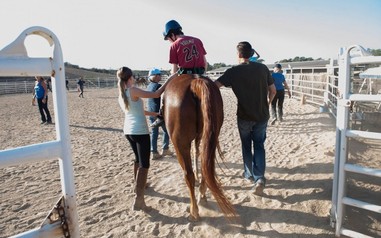 "She's become less aggressive," Opstbaum said. "She's in a calm mood when she's there, and it even carries over into school the next day, sometimes two days after. She's just more calm. And happy."
What made the difference?
"I honestly think it's the fact that the animals don't expect anything from her," Opstbaum said. "Their calm transfers over to her. With people, we're always placing demands. With animals, they're not asking for anything. It's just, 'Be with me.'"
A growing body of research has uncovered evidence that animal-assisted interventions (AAI) may help improve the lives of people with autism by addressing some of the disorder's more difficult symptoms.
Among the studies' key findings are increased social interaction and decreased anxiety — classic autism earmarks that increase kids' isolation, often make them targets of bullies, and limit communication even with those who love them most.

=============================

3. TEXAS - State To Boost Resources, Oversight in Effort to Bolster Special Ed
By Alejandra Matos, The Houston Chronicle/Disability Scoop, January 19, 2018
The Texas Education Agency will hire more special education staff and provide special education services to students who were illegally denied resources in the past in response to a federal investigation.

The 13-page plan comes after the U.S. Department of Education found TEA illegally led school districts across the state to delay or deny special education services to students because of an arbitrary enrollment cap. Problems with special education were brought to light by a series of investigative reports in the Houston Chronicle.
For more than a decade, TEA judged a school district's' performance based in part on the percentage of students receiving special education services. But the benchmark, set at 8.5 percent, prompted school districts to limit access to special education resources, the Department of Education's Office of Special Education Programs said in a letter to Texas education officials last week.
The department instructed TEA to craft a corrective action plan, detailing how it would comply with four corrective action steps intended to better monitor school districts and offer more resources to students.
The federal government did not set a deadline for the plan, but Gov. Greg Abbott instructed TEA to act quickly, imposing a one week deadline. It's unclear what penalties the state could face from the federal government if it does not comply.
=============================

4. UTAH - Utah Sued Over 'Inadequate' System of Care for Developmentally Disabled Adults
By Luke Ramseth, Salt Lake City Tribune, January 13, 3018
Four years ago, attorneys with Utah's Disability Law Center began noticing several worrisome trends when visiting care facilities for the state's intellectually disabled.
The places throughout Utah, they said, were packed. They lacked privacy, with several people to a bedroom and many sharing the same bathroom. Residents said they were tired of the rigorous structure of life in the facilities, which often deprived them of pursuing personal goals. Many wanted desperately to leave, but — under the state's system for delivering care services — they could not, said Nate Crippes, a Disability Law Center attorney.
Again and again, attorneys heard the same question from facility residents: "Can you help me get out of here?"
On Friday, the Salt Lake City-based legal organization sued the state in federal court, saying health officials — who oversee the private care facilities — have needlessly segregated those with intellectual disabilities in the institutions, where they are sometimes trapped for years or even decades.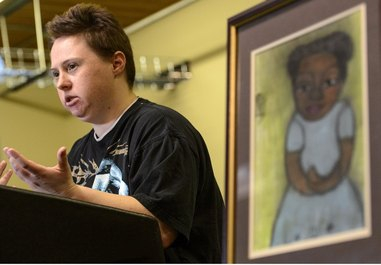 Plaintiffs in the lawsuit, filed in U.S. District Court in Salt Lake City, include Staci Christensen, who has Down syndrome, and John Weakly, who has cerebral palsy. Both say they would prefer to live in a community setting but have instead been forced to remain institutionalized.
The lawsuit says Utah has violated federal laws, including the Americans with Disabilities Act, which says states must provide the option of support services in a community-based setting, rather than an institutional facility. In addition, the suit says, when these people are placed in privately run care centers, the state "does not provide an effective mechanism for leaving," which means, in many cases, "residents will remain in this life, segregated indefinitely."

=============================
5. COLORADO - Death and Mistreatment of Disabled Adults Prompts Action
By Lori Jane Gilha, Rocky Mountain PBS News, January 6, 2018
Tanya Bell, 39, died in a 2016 Arvada fire when she couldn't escape by herself in her wheelchair.
Julie Hogfeldt, 37, who cannot speak, was left home alone in a Longmont "storage" room, blocked by a large chair.
Bill Pringle, 62, was told to stay in the basement and eat his meals there.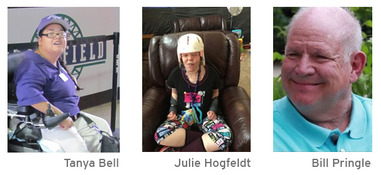 The three Coloradans are among hundreds of cases of alleged mistreatment of people with intellectual and developmental disabilities in Colorado each year.

Bell, Hogfeldt, and Pringle had each lived in "host homes," which are typical residences that provide support and care for people with IDD. They are not licensed by the state.
Rocky Mountain PBS brought details of these alleged abuse and neglect cases to the attention of Gretchen Hammer, the Director of the state's Medicaid program, which pays for individuals with intellectual and developmental disabilities to have host home services throughout the state.
"That is not any way that a human being should experience living in the community," Hammer said. She said the Colorado Department of Health Care Policy and Financing is reviewing its regulations to see whether they can be strengthened to improve the health, welfare, and safety of individuals with IDD, who are enrolled in the state's Medicaid program.
The agency is looking to strengthen "fire safety practices, environmental safety, and emergency plans," according to a HCPF memo drafted in December 2017, after RMPBS began its investigation. The document also said the department would work to better monitor the hundreds of agencies that are responsible for overseeing host homes.
According to the most recent data available, the state pays approximately $126 million annually for nearly 3,000 adults with intellectual or developmental disabilities in Colorado to have daily host home services.
Colorado's host home system allows people in typical neighborhoods to open their homes and provide residential care to three or fewer unrelated adults with significant intellectual limitations or similar developmental disabilities. Neither the homes nor the providers are licensed by the state, but the providers receive tax-free, Medicaid reimbursements for providing services.
=============================
6. OREGON - Gelser and Republicans Push Back on Cuts to Services for Disabled Kids

By Chris Gray, The Lund Report, January 12, 2018
Planned cuts to in-home services for disabled kids are looking less likely after a bipartisan trio of legislators pushed back against them Thursday and demanded that the state find the funding to keep the program open.
"I cannot support taking services away from children," said Sen. Sara Gelser, D-Corvallis, at a budget hearing in Salem. "Saving this program seems totally within our grasp and doable."
But with Measure 101 looming over the state's budget, it's still not a sure sign that the state will be able to fully fund the program. While the passage of those tax increases will relieve stress on the state's budget, its failure may still leave some fiscal conservatives to demand the program be reined in.
Last fall, the Oregon Department of Human Services proposed limiting the number of new children it would accept into its programs for in-home supports that help kids with intellectual and developmental disabilities stay at home.
The agency was tasked with finding $12 million in savings to its Developmental Disabilities Division, but scaling back the in-home program would only save a paltry $300,000, as well as $2.7 million in the 2019-2021 budget. DHS received $3.1 billion from the general fund in this two-year budget.
On Thursday, DHS Director Fariborz Pakseresht told the lawmakers that as it balanced its budget for 2017, it had $4.3 million left over, which it wished to dedicate to hiring 33 people and beefing up its background check process for new employees.
=============================
7. OKLAHOMA - Scholarship Schools Exclude Disabled Students From Discrimination Protections

By Oklahoma Watch and Jennifer Palmer, KGOU (NPR), January 17, 2018
Private schools in Oklahoma that offer tax-credit tuition scholarships are required to have admission policies that prohibit discrimination based on race, color, national origin or disability.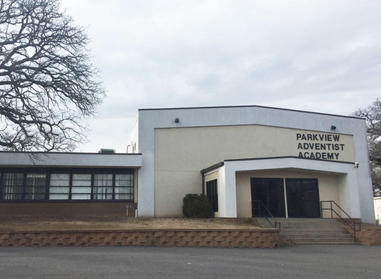 But a check of websites for more than 80 participating private schools by Oklahoma Watch found that just seven post policies saying they won't discriminate in admissions against children with disabilities.
Several schools are explicit about reserving the right to reject students whose disabilities the schools say they are unable to accommodate. One of the ways students become eligible for a scholarship is having a disability.

Oklahoma Christian School in Edmond is among the schools that warn they may turn away students with disabilities. "With respect to students and prospective students with disabilities, it may be necessary for Oklahoma Christian School to decline enrollment to such students because the school does not now or in the future any longer find it economically feasible to provide educational, athletic or other co-curricular programs which would meet the needs of students with certain disabilities," the school's website says.

The omission of disability from policies doesn't necessarily mean a private school discriminates against all disabled students. But legal experts and others say the practice potentially runs afoul of state law. "It is going against the spirit of the law," said Lee Denney, who as a state legislator authored the bill in 2011 that created the Oklahoma Equal Opportunity Education Scholarship program.
=============================
BLOG REPORTS

8. How the Fed's 2014 Rule Restricting Group Settings for People With Developmental Disabilities is a Barrier to Appropriate Care

By Jill Barker, The DD News Blog, January 19, 2018
Ed Dolan from the Niskanen Center posted an excellent article last October, summarizing and expounding on the controversy over the 2014 federal Home and Community-Based Settings rule that attempts to restrict group settings for people with autism and other disabilities: "How Regulation Is Preventing Adults with Autism from Getting the Care They Need", 10/16/17.

According to the HCBS rule, any group setting where services are provided to people with disabilities that resembles an "institution" is subject to "heightened scrutiny" by the federal regulatory agency CMS (the Centers for Medicare and Medicaid Services), making it less likely that the setting will be approved as a Home and Community-Based setting that may receive Medicaid funding. This is despite the fact that "institutions", as they are strictly defined by Medicaid law, must be available to individuals eligible for their services and that that eligibility also allows the same individuals to waive their right to institutional care in favor of community settings with comparable services. Funding is then provided through "Medicaid Waivers" that allow states the flexibility to provide services in a variety of settings based on the needs and preferences of the individual.
But the settings rule is being interpreted as a mandate for full community integration for all people with disabilities regardless of the appropriateness of care or the preferences of people with disabilities and their families. It has been used as an excuse to close programs and residential settings that serve people with more complex and severe disabilities and to thwart innovative programs that seek to create better options for people with a variety of disabilities.


=============================

9. MASSACHUSETTS - Families Want Legislative Committee to know the Value of Places Like the Wrentham Center
By Dave Kassel, The COFAR Blog, January 16, 2018
As a legislative committee prepares for an oversight hearing Wednesday on the Department of Developmental Services system, several family members of residents of the Wrentham Developmental Center said they hope the committee will recognize the Center's value and that of facilities like it.
In a COFAR membership meeting on Saturday, family members described harrowing accounts of their experiences in privatized, DDS-funded group homes, and the arduous paths they had to take in order to get their loved ones into either the Wrentham Center or state-run group homes.
Many of those family members, such as Pat and Michael Horn, plan to submit written testimony about those experiences to the Legislature's Children, Families, and Persons with Disabilities Committee, which has scheduled an oversight hearing on DDS on Wednesday.
"The care here (at Wrentham) is exquisite," said Pat Horn, whose daughter, Alexa, had suffered broken bones and other unexplained injuries in a corporate provider-run group home before they got her to Wrentham. "We're so happy here."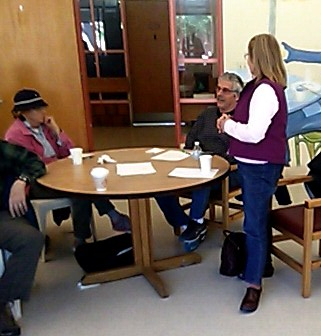 COFAR Executive Director Colleen Lutkevich, whose sister, Jean, is a Wrentham Center resident, said the legislators and others may not fully understand the true nature of the problems that afflict the DDS system today.
In recent decades, Lutkevich said, it has been the rapidly growing, privatized group home system that has exhibited serious problems with care and with abuse and neglect. State-run facilities such as the Wrentham Center and an existing network of state-run group homes have been relatively free of those problems.
Yet, the Wrentham Center has been "terribly misrepresented" in the media and by opponents of congregate care, who characterize it as an institution or as a warehouse, Lutkevich said. "What the media and many others don't understand is that the care today is state of the art at Wrentham and Hogan (the second of the state's two remaining developmental centers, also known as Intermediate Care Facilities or ICF's)."

=============================
CALENDAR EVENTS:

SAVE THE DATE!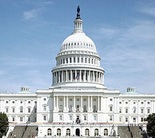 VOR'S
ANNUAL MEETING & LEGISLATIVE INITIATIVE
will be held at the
HYATT REGENCY
CAPITOL HILL
in
WASHINGTON, D.C.

JUNE 8 - 13, 2018

=============================
AHCA's ID/DD Hill Fly-in Event March 7, 2018

AHCA's Intellectual and Developmental Disabilities (ID/DD) Residential Services Providers will be in Washington DC for AHCA's annual Hill Fly-In event on Wednesday, March 7, 2018. Participants will hear from Congressional speakers and others. The event runs from 8am – 10:30am ET. After the morning event is over, the ID/DD providers will head to Capitol Hill to discuss critical issues, including Medicaid. 


If you have any questions relating to this event or would like to register (it is free to attend, and breakfast and lunch are provided), please don't hesitate to contact AHCA's Senior Director of Not for Profit & Constituent Services,
Dana Halvorson
.

=============================
INDIANA - Task Force to Examine Support Needs for Hoosiers with Disabilities
A state plan for the support needs of Hoosiers with intellectual and developmental disabilities will get an update soon for the first time in 20 years. A new state task force aimed at helping the estimated 100,000 Indiana residents has scheduled meetings across the state.

The link to the livestream can be found here.
Dates, times and location for each meeting of the task force are as follows:
Friday, Feb. 23, 2018, 10 a.m.--2 p.m. CT, Boonville
Wednesday, April 18, 2018, 11 a.m.--3 p.m. CT, Lafayette
Wednesday, June 27, 2018, 10 a.m.--2 p.m. CT, Valparaiso
Wednesday, Aug. 22, 2018, 11 a.m.--3 p.m. ET, New Albany
Wednesday, Oct. 17, 2018, 11 a.m.--3 p.m. ET, Columbia City
All meetings are open to the public and will be streamed live. Public comment will occur prior to the start of each meeting to provide input regarding services and supports for people with disabilities. Requests for accommodations for meetings of the task force should be made by contacting Kristina Blankenship at Kristina.Blankenship@fssa.in.gov at least 48 hours in advance of the task force meeting.
For more information, visit:

www.in.gov/fssa/ddrs/5455.htm.
=============================
If you have a conference or group event that you would like posted here, please write to info@vor.com with a description
of your event.

=============================

MEMBERSHIP MATTERS
There is Strength in Numbers.
Keep VOR Strong!
The size of our membership base makes a noticeable difference to legislators, grant foundations,
private donors - and
to the advocacy organizations that share or oppose our views.
YOUR MEMBERSHIP COUNTS!
TO BECOME A MEMBER OF VOR

or to

RENEW YOUR MEMBERSHIP

Please click here: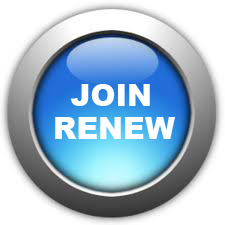 =============================

Volunteers Needed!
Volunteers are needed for several committees and specific tasks. VOR relies on its members to perform many of its key responsibilities. Please join us, and help us to continue our mission.

=============================
Please remember to "like" VOR on Facebook, and to follow us on Twitter. Every time you share our posts or re-tweet our tweets, you are helping VOR to reach a wider audience.

=============================