Join us for an exciting year ahead!
The first gathering of the 2013-2014 UAB Women's Club will take place Thursday, August 22 at 11:30 at ArtPlay, one of UAB's newest facilities on campus! Come learn about what this fantastic venue has to offer from Eric Essex and discover what the UABWC has in store for you for the upcoming year.

We welcome new members and you are encouraged to invite guests to this kick-off luncheon. It's the perfect recruiting event and a great way to introduce new friends to our club!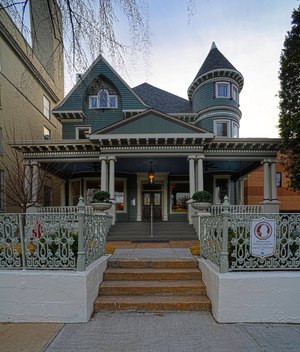 Join us at the 2013-2014 Kick-Off Luncheon at ArtPlay!
About ArtPlay

ArtPlay, the education and outreach initiative of UAB's Alys Stephens Performing Arts Center, endeavors to educate, inspire, and nurture creative growth and self-expression in people of all ages by providing innovative arts education programming in a collaborative and holistic environment.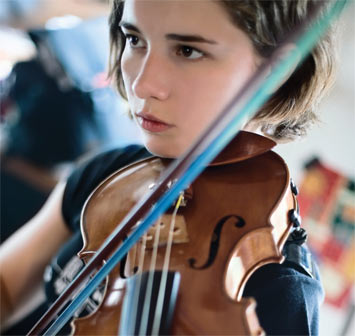 Student taking violin lessons at ArtPlay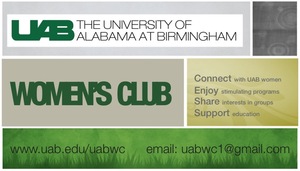 About Us:
The UABWC is a 501(c)(3) organization that links faculty, faculty wives, and women associated with UAB who seek intellectually stimulating, diverse, social, and service opportunities.

Member Benefits:
As a member you will have an opportunity to connect with others within the UAB community, receive special invitations to intellectually stimulating programs, find opportunities to volunteer in areas that interest you, and support women aspiring to achieve an undergraduate degree at UAB.
How to Join:
Receive newsletters, via email $30/via USPS $35
UABWC
P.O. Box 661341
Birmingham, Alabama 35266