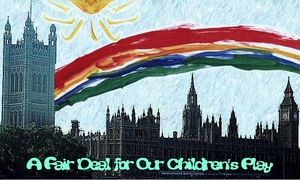 Speaking Our Mind


Fair Play for Children Association fpfc@fairplayforchildren.net
To:
jan.cosgrove@fairplayforchildren.net
August 2013
Dear Member of the House of Commons/ House of Lords



The Catastrophic Errors of Global Policy re: Syria

This organisation comes from the standpoint that the global community owes its highest duty towards the world's children. This is clearly underpinned in the UN Convention on the Rights of the Child.

Yet when it comes to conflict, they are the first-forgotten and the most injured. The Syrian situation has descended, as was inevitable given the chicanery and spinelessness in equal measures of the whole international community, into a war of proxies and of indecision in the UN's corridors.

Still the Russians and Chinese prate about international legality, yet they stand obstinately in the path of any real movement by the global community, always raising the promise of the veto.

That is never how the UN was intended to react to such issues, the founders of the UN did not anticipate inaction because of Great Power disagreement. The Uniting for Peace Resolution machinery was created in 1950 to circumvent such situations as now exist, requiring a two-thirds majority of the General Assembly to authorise peace-keeping and enforcement interventions.

The Afghan and Iraq scenarios warn against similar enterprises of those kinds, the Libyan approach will not be endorsed by the Russians and Chinese.




Uniting for Peace will allow for a UN intervention which does not take sides, which does not distinguish between who breaches cease-fires nor act favourably towards any factions. It would allow for the establishment of non-conflict, safety zones for populations, re-establishment of communications and commerce, medical services where needed, and vital supplies to all civilian populations under the Rule of Law. Also, the space to breathe so that negotiation and arbitration can occur, as well as disarmament of opposing forces, or their removal behind defined borders.

Britain cannot wisely take any other course, and it will redeem from cynical oblivion the tattered reputation and ability of the United Nations itself.

This does not need the agreement of any nation with the power to block with a veto.

In this manner only can the children of Syria expect any kind of decent future, where they can live and play as they should be able.




Fair Play urges you to raise this route urgently with your Parliamentary colleagues, Ministers and your Parties. This is the only legitimate course of action now where the global community at last can be challenged to meet its responsibilities towards the children and people of Syria.

Yours sincerely


NATIONAL SECRETARY
---
---
Fair Play for Children Association
32 Longford Road
Bognor Regis, England PO21 1AG
UK


Read the VerticalResponse marketing policy.