April 30, 2013

---
AB 915 passes committee and other reform news
AB 915 passes out of Asm. Public Safety Committee
Gov. Brown has 3 more days to develop plan to comply with court order
9 years later, DJF still struggling to meet agreed upon standards
CJCJ launches new website
---
AB 915 passes out of Asm. Public Safety Committee
Youth Community Incentives Act offers options for youth and counties
On April 23, 2013, Assembly Bill 915: Youth Community Incentives Act passed out of the Assembly
Public Safety Subcommittee with a 5:2 vote. Opposition comprised Republican Assemblymembers Melendez and Waldron, and the California District Attorney's Association (CDAA).
Asm. Reggie Jones-Sawyer introduced AB 915 to provide an innovative approach to building county capacity to serve justice-involved youth. The bill is co-sponsored by CJCJ and Communities United for Restorative Youth Justice (CURYJ), and is supported by more than a dozen justice policy organizations.
Learn more about the hearing >>
Send your letters of support for this important bill to Assemblymember Jones-Sawyer at (916) 319-2159 (fax) as it heads to Assembly appropriations!
Governor has 3 days left to develop a plan to comply with prison population court order!
Will the Governor be held in contempt?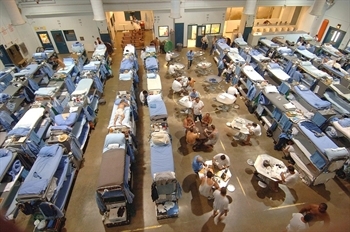 Gov. Brown has until May 2, 2013 to develop a plan to reduce California's prison population to court-mandated levels or risk being held in contempt. While the Governor claims there is no way to reduce the prison population safely, many disagree.
Here are some ways Gov. Brown could comply with the court order.
Overcrowded California Prison, July 2006.
CDCR via wikimedia commons.
---
Nine years later, state juvenile correctional facilities still struggling to meet agreed upon standards

Barbed Wire at OH Close Youth Correctional Facility.

© CJCJ (2005).



A new publication reviews the progress California's Division of Juvenile Facilities (DJF) has made in implementing Court-ordered reforms, using qualitative and quantitative data from the court-appointed expert in safety and welfare, the Special Master who oversees all Farrell v. Cate reforms, and the CDCR.
The publication finds that while DJF offers evidence-based programs, such as cognitive-behavioral therapy and anger management, this programming occurs while youth are confined in a custodial, institutional environment that is antithetical to rehabilitation.
---
CJCJ launches its new website!
Opening a proud new chapter in our history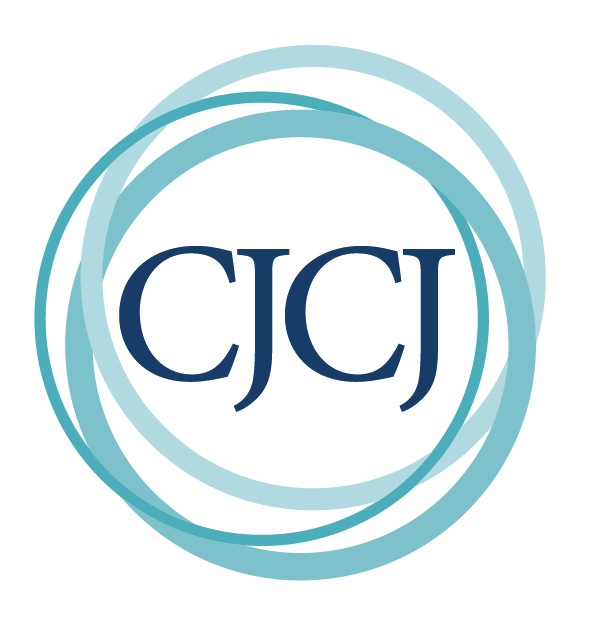 This month, CJCJ launched its new logo, website, and newsletter, celebrating its merger with the Northern California Service League (NCSL) and recognizing the agency's multi-faceted approach to justice reform. This is the first newsletter in the brand new format, so let us know what you think by emailing cjcjmedia@cjcj.org!
Our new website includes information on our direct services, technical assistance, and policy analysis, CJCJ's California Sentencing Institute (an interactive map of county sentencing practices), the Justice Policy Journal (our online academic journal), and much more!
---
IT'S UP TO YOU TO KEEP THE MESSAGE MOVING
Foward this email to your friends and colleagues
Subscribe to this monthly update by registering here.

Read our blog.

---
FIND OUT MORE

Learn more about promoting humane and effective juvenile and criminal justice practices by visiting www.cjcj.org
---
PLEASE ACT NOW
Go to our Contribute page to give someone else the opportunity to hope.
Copyright © 2013 Center on Juvenile and Criminal Justice, All rights reserved.

You are receiving this email because you opted in at our website www.cjcj.org
---
Center on Juvenile and Criminal Justice
40 Boardman Place
San Francisco, CA 94103