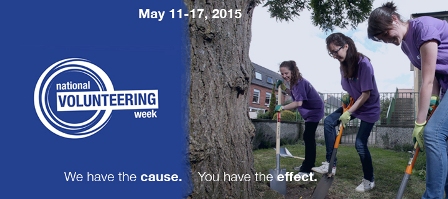 National Volunteering Week
11th May-17th May
We are hosting and supporting a number of events during this week.
The week is a great opportunity for organisations to give people, who are interested in volunteering, a chance to 'dip their toes in' and see if volunteering is for them! It is also a chance to Thank your volunteers. North West Simon Community are holding a Volunteer Appreciation morning on Wednesday 13th May and giving a certificate to their volunteers. If you have something you want to highlight for National Volunteering Week, please let us know.
Volunteers in Action Photograph
The more visible it is the more volunteering is valued in society. Send on your photograph of volunteering in action and we will happily to post your activity or event on our Social Media . We plan on having an awareness raising campaign for National Volunteering Week.
Volunteer Management Training May 13th & 21st
This training, taking place over 2 full days is delivered in a hands on participatory style and provides participants with a Best Practice Framework for finding, keeping & supporting volunteers. Book your place by phoning 071-911042 or e-mail paula@volunteersligo.ie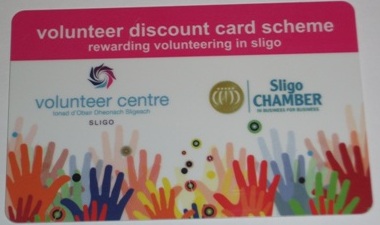 Volunteer Discount Card
We are launching a Volunteer Discount Card during the week too. It will be distributed to you, the community groups, to distribute to your most active volunteers. We have 500 cards, and will be in touch to see how many we can give to your group.
At the moment we are gathering 'offers' from businesses. If you know of a business that may be willing to offer a discount or incentive for cardholders please contact us.