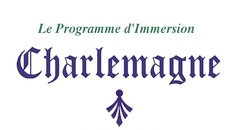 ---
Charlemagne to Change Language Immersion

Welcome back from Spring Break! As of today, Charlemagne will be dropping French Immersion in favor of immersive instruction in Klingon. Principal Eric has been quoted as saying "buy'
ngop
!".
In other (real) news, the Annual Soirée is coming up fast! For more information or to buy tickets, go to the
Soriée page on our website
.
Also, we are recruiting hosts for next year's interns!
It's an unforgettable experience for the whole family and an essential part of our amazing French immersion program. See the article below or contact
charlemagneinternprogram@gmail.com
for more information.
Happy Easter!
See you at school on Tuesday, and have a great week!
Chris Miller & Brooke Parrill
PTO Co-Chairs
---
Upcoming Events
April 7: OBOB State Competition
April 9: Commuity Night out at Mazzi's
---
Now Recruiting Host Families for the 2018-19 School Year
Though we love our current interns and it's hard to think about them leaving, it's already time to make sure that our interns for the 2018-19 school year have welcoming host families when they arrive in the fall!
Hosting an intern not only helps the interns feel more integrated into our community, but also provides an invaluable opportunity for cultural exchange for your children and the whole family. If you think you might be interested in hosting in the fall or spring next school year, please email charlemagneinternprogram@gmail.com with any questions, or to get a host family information form.
Finally, a huge thank you to those currently hosting, and all those who have hosted in the past. Without you, we would not be able to have this wonderful intern program! Though we love our current interns and it's hard to think about them leaving, it's already time to make sure that our interns for the 2018-19 school year have welcoming host families when they arrive in the fall!
---
Repeated from Previous Weeks
The articles below were in a previous week, but are included again for your reference.
---
Congratulations, Bookmasters 2.0!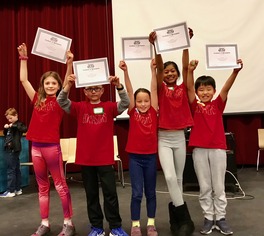 Congratulations to our Charlemagne OBOB team, Bookmasters 2.0, for taking 1st place in the regional competition this past Saturday!

They now advance to the state OBOB tournament in Salem on April 7. Let's all wish them luck!
---
Treetop Academics: Science:
Electronics & Robotics T
Mondays 2:45-4pm
April 9th- June 11th
Rm: Room7 Cost:$125
Our Spring term Science class will be a multi-disciplinary experience in electronics leading to integration in robotics. This class will introduce the fundamentals of circuitry, electronics, programming, and integrating these concepts with Robotics and hands-on applications. Students will be given
differentiated challenges, tasks, and opportunities to increase their own individual abilities while working with others in groups. We will be working with simple circuits and electricity, focusing on the fundamentals into the larger world of robotics and programming.
If your student has ever looked at an electronic device and asked, "How does that work?" or "How can I make that?" then, this is the right place to start. The aim of this class is to offer opportunities for each student that will build a foundation in the content areas from the ground up. This will be a comprehensive class with a focus on supporting the student to explore, create, and learn in the world of computer science, technology, robotics and programming. Currently, this is term two of a two-term experience in Electronics and Robotics. No prior experience is necessary.
To Register for all Treetop Academics programs, please register for classes using the attached registration form or by going to www.treetopacademics.com for our online registration.
---
Spring Session Of Afterschool Golf & Tennis
Starts In April!!
All levels K-6th are welcome whether you are brand new, or you are trying to earn your next TGA color level. TGA brings the golf course and tennis court to you, making it convenient and affordable to learn and play golf or tennis right on your school campus in a fun and safe environment. All equipment is provided! Financial aid is available!
Sign up today at www.playtga.com/soregon!
Tennis – Wednesdays 2:55-3:55pm,
Golf -Fridays 1:00-2:00pm.
Location: Charlemagne playground/field/gym
---
French Summer Camps at The Little French School— Enroll Now to Secure Your Spot!
The Little French School is offering a French enrichment program for 3 to 8 year olds from June 25 to August 17. Camps run daily throughout the summer from 8 am to 5:30 pm with a fun new theme to explore each week with French-speaking teachers. We offer flexible pick-up times at 12:30, 3:30, or 5:30 pm and an option to choose which week(s) to enroll. Camps will be held at Lane Community College. Space is limited to 13 spots each week, so registration is first-come, first-served.
Morning programs feature indoor and outdoor activities designed to fit each week's theme, including art & crafts, projects, games, stories, and a field trip. In the afternoon, kids focus on celebrating the beautiful natural environment at LCC and enjoying all that summer has to offer, including daily sprinkler and water play!
Camp Themes this summer are:
Food & Fun
3-2-1 Blast Off!
Watch Me Grow
Once upon a Time
Let's Go Legos 1
Around the World in 5 Days
School of Wizardry
Let's Go Legos 2
All information including tuition, camp descriptions, and the online registration form are available on our website at https://www.littlefrenchschool.org/summer-camps. Again, camps are limited to 13 spots so enroll now to reserve your spot.
If you have any questions, email littlefrenchschool@gmail.com or call
541-345-3818.
---
Charlemagne's Got Talent!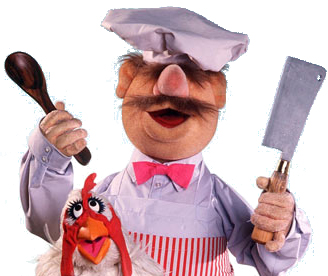 Got talent? Have a hobby you would like to share? Contact the Soiree co-chairs!
Gifts of time and talent are a fun and valuable way to contribute to the auction. Some past examples include cooking classes, cider making, painting parties, and hosting soccer games. Come share your time or talent with our community and raise funds for ed assistants and interns! Contact Elisha or Jess at elishahocking@mac.com or jessicatbarnhart@comcast.net.
---
Charlemagne's Annual Soirée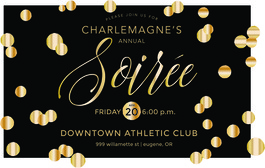 Mark your calendars! Our annual Soiree will be Friday, April 20, 2018, at the Downtown Athletic Club. It's going to be a ton of fun! Looking for ways to contribute? We are seeking:
• Business sponsorships
• Goods or service donations from your business
All donations are tax deductible. Fundraising dollars support classroom assistants and interns. These assistants reduce the student to teacher ratio, provide additional support for students, and share French culture.
Please contact: Jessica Barnhart at jessicatbarnhart@comcast.net or Elisha Hibbard at elishahocking@mac.com
---