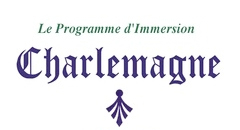 ---
Winter Warmth Drive and Holiday Assistance
Dear Families,
Thank you to those of you that participated in the November Turkey Drive! We raised a total of $270 and as a result, we were able to help multiple Charlemagne families with holiday groceries. Merci!
This month Charlemagne is working with St.Vincent de Paul's First Place Family Center to address the basic need of warm footwear in our community. This center serves families experiencing homelessness in Lane County and has provided crucial support services to over 450 local families in transition this year.
Please help our collective efforts by donating new or gently used Shoes/Boots or new socks through Dec. 15th in the designated gift wrapped bins outside the library. Other donations of warm clothing and personal care products or direct donations are always welcome.
If you, or if someone you know, could use support in the area of housing, food, utilities, health, grief or parenting; there are many resources available in our area to assist families in need. Principal Eric sent out an email last week detailing some of those organizations. Information regarding the resources mentioned in the email can be found at the front office and our school counselor Laura Dale is also available to help.
Also, all remaining lost and found items will also be donated to the First Place Family Center on Friday, so please make sure and check for lost items in the cafeteria before that date.
No school Monday - see you on Tuesday.
Have a great week!
Chris Miller & Brooke Parrill
PTO Co-Chairs
---
Upcoming Events
December 4: No School, Academy Day
December 15: Last day of Winter Warmth Drive
December 18 - Jan 2: No School, Winter Break
---
Buy a Tree, Benefit Charlemagne!
For the 8th year Spring Creek Holly Farm will donate 50% of the retail sales price of our Christmas trees to local schools!
***When anybody (not just a student family) buys a tree from Spring Creek Holly Farm ask them to mention Charlemagne and Spring Creek Holly Farm will donate 50% of the retail price to our school!***
You do not need a coupon or flyer, just mention Charlemagne before you pay. This is a great way to support a local business who supports our schools.
Spring Creek Holly Farm also has handmade wreaths, bulk greens and supports local artisans by offering their products in their store.
Spring Creek Holly Farm is open the day after Thanksgiving to December 23 from 9am-5pm. They are located at 43111 McKenzie Hwy in Leaburg. You can also find them on Facebook.
---
Rubik's Cube Competition & Teacher Workshop
Saturday, Feb 24, 2018
North Eugene High School -
Eugene, OR
Read the More Information page for competition details and how to borrow or purchase cubes for the competition.
Competition & workshop are free - No entry fees or workshop charge!
Competition registration closes February 2
Click Here To Register for Competition
---
Learn to Skate
With the Eugene Figure Skating Club!
Anyone can learn – No experience needed!
• Recreational Skating
• Figure Skating
• Hockey
Beginner and Advanced Classes for Ages 4 through Adult
start January 9, 2018
• 4-week session
• Tuesday sessions begin 5:15pm & later
• Saturday sessions begin 10:30am & later
Prices for NEW students:
1 Lesson weekly $107 + skate rentals $119
2 Lessons weekly $165 + skate rentals $189
Location: The Rink Exchange
796 West 13th Avenue
Lane County Fairgrounds (Eugene)
Check out our website for more info: eugenefsc.
---
Repeated from Previous Weeks
The articles below were in a previous week, but are included again for your reference.
---
South Eugene Youth Wrestling
2017 Winter Season
Season: Monday November 27- January 7


Practices: Monday, Wednesday, Friday 5:30-7pm


Location: South Eugene High School Wrestling Room,
adjacent to Main Gym


Meets: Sunday mornings at area schools


Competitions are organized by age and weight. Kids 1-8th grade may
participate.


Sunday December 3rd: @ Willamette High School
Sunday December 10th: @ Springfield High School
Sunday December 16th: @ South Eugene High School
Saturday December 30th: @ Thurston High School
Sunday January 7th: @ North Eugene High School
(ORWAY Valley League Championships)
Cost: $65 per wrestler, includes ORWAY membership, meets, referee
expenses, and a t-shirt.
Find more information on competitions on Facebook at: ORWAY South
For more information about ORWAY, visit: http://theowf.net/orway


Contact coach Matt Burney at 317-645-6960


---
Winter Break Camp at the AAC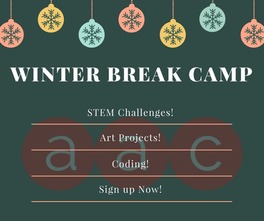 During the first week of Winter Break Camp we are offering an exciting, hands-on camp. Students will join us for a combination of STEM challenges, Art projects, Coding work, and problem solving exercises.
​
COST:
Sign up for the full week or for individual days, as well as full day (9:00-3:00) or half-day (9:00-12:00).
​
Full Week:
Full Day - $285
Half Day -$185
​
Single Day:
Full Day - $75/day
Half Day - $40/day

Learn more at https://www.eugeneaac.com/enrichment.
---
OBOB at Charlemagne
Oregon Battle of the Books meetings have started at school. The meetings are at lunch (11:40-noon) in the gym for grades 3-5. Everyone is welcome. We talk about the books, practice quiz questions, and answer general OBOB questions. The dates of the meetings are posted on the OBOB bulletin board (across the hall from the office) and on posters near the lunchroom. Teams have not been formed yet. We are just practicing and reviewing book information. Information/Permission Slip packets went home this week. Please return signed permission slips by Nov. 15 to box by OBOB bulletin board. Coming soon: an updated OBOB page on the school website.
Questions can be sent to charlemagneobob@gmail.com.
---