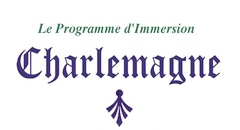 ---
Principal's Corner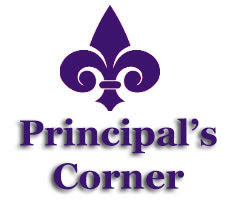 Building 4J's Future:
We want to hear from you.
The Eugene School District is holding a community conversation about a potential bond measure to improve school buildings and learning materials. Your input is needed!
Most of 4J's school buildings were constructed in the 1940s to 1960s, and some are even older. Other capital improvements are needed due to changing enrollment, educational program needs and aging buildings and materials.
The district's long-range facilities plan, updated in 2013 after significant community input, calls for bond measures in 2013 and 2018 to replace, renovate or remodel several school buildings and make other improvements.
Voters approved a bond measure in 2013 and replaced four aging school buildings—Roosevelt Middle School, Arts & Technology Academy, Howard Elementary School and River Road/El Camino del Río Elementary School—and made other building improvements, upgraded technology and curriculum, replaced school buses, and more.
The board is now considering a potential bond measure to be placed on the November 2018 ballot, and wants to hear from community members about their views on priorities and how to proceed. No decisions have been made yet.
Community forums have been scheduled in different locations across the district so community members may choose a convenient time and location. Spanish interpretation will be provided.
Community Forums
• Tuesday, Feb. 20, 7:00–8:30 p.m., Roosevelt Middle School,
500 E. 24th
• Thursday, Feb. 22, 7:00–8:30 p.m., Kelly Middle School,
850 Howard Ave.
• Saturday, Feb. 24, 10:00 a.m.–11:30 a.m., 4J Education Center,
200 N. Monroe St.
• Monday, Feb. 26, 7:00–8:30 p.m., Arts & Technology Academy,
1650 W. 22nd
• Thursday, March 1, 7:00–8:30 p.m., Cal Young Middle School,
2555 Gilham Rd.
Eric Anderson
Principal
Charlemagne French Immersion Elementary School
---
PTO MEETING, OBOB Battles this Week!
Dear Families,
Don't miss this week's PTO meeting! Principal Eric will be there to give staffing updates for next year.
Check out the agenda
for more details. OBOB Battles start Tuesday -
If you are interested in volunteering to help run battles, please sign up online:


Have a great week!
Chris Miller & Brooke Parrill
PTO Co-Chairs
---
Upcoming Events
February 19: No School - President's Day
February 20-23
: OBOB Battles
March 13:
Community Night Out at
Cornucopia
---
2018 Charlemagne Science Fair - La Foire aux Sciences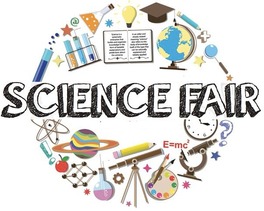 Start Now and Join the Fun Thursday, March 15th!
The Charlemagne Science Fair will be held Thursday, March 15th and open to all grades! This is a fun opportunity for kids to explore areas of interest in the sciences, learn the scientific method, and prepare and organize a project.
Now is a perfect time to start working with your child on a Science Fair topic! Here are some of the topics from years past:
Growing Crystals
Maps and Cartography
How do Flowers Smell?
Earthworms
Rainbows
Oil Spills
Why Do Some Liquids Not Mix?
Venus Fly Trap
Gummi Science
How are Icicles Formed?
Pyramids
Acids
How does Helium Make a Balloon Float?
Are Dogs Really Color Blind?
What is a Shooting Star?
Lemon Batteries
Are Birds Dinosaurs?
Why Do People Sneeze?
How Does a Thermos Work?
How Saltwater Influences Buoyancy
Taste Buds
Growing Bacteria
How Are Clouds Formed?
Tectonic Plates
Slugs
Digestive System
Rocks and Fossils
Why Does Gravity Exist?
Each entrant will receive a Certificate and Comments Card for their efforts. These are great school souvenirs and give our students a sense of accomplishment. Student registration forms will be sent home early March.
These websites can help to provide ideas, direction and structure for your child's science project:
http://www.sciencebuddies.org/
http://pbskids.org/designsquad/
https://www.brainpop.com/science/
http://kids.usa.gov/science/
http://watchknowlearn.org/
Questions? email charlemagnescience@gmail.com or Karen Stapleton stapletonka@yahoo.com.
---
New PE Teacher, K-3
My name is Jenifer Pleus and I will be teaching PE at Charlemagne on Tuesdays. I will be teaching Kindergarten through third grade. I taught Physical Education in 4J for 33 years prior to retiring in 2013. Since then I have remained active as a substitute at the elementary level.
My expectations are as follows:
Listen and follow directions

Be safe

Respect others and their space

Use/treat equipment correctly

Do your best

Play by the rules

Display good sportsmanship

Have fun!
I expect each student to arrive with appropriate attire and shoes for an active PE session. Please no flip flops, especially as we get into our nice spring weather!) and I prefer no cowboy boots. Each class will include a brief warm-up activity, time to work on skills (throwing, catching, dribbling, shooting, throwing, kicking, etc) and then an activity or game that incorporates those skills learned so they can practice and use them!
If you have any questions please don't hesitate to email me at
pleus_j@4j.lane.edu or you can call me at 541-790-7080. I look forward to working with the students at Charlemagne!
---
Repeated from Previous Weeks
The articles below were in a previous week, but are included again for your reference.
---
Charlemagne's Got Talent!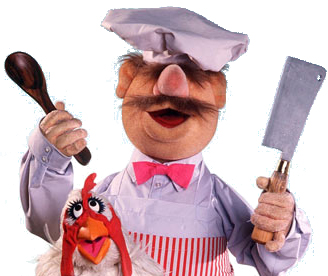 Got talent? Have a hobby you would like to share? Contact the Soiree co-chairs!
Gifts of time and talent are a fun and valuable way to contribute to the auction. Some past examples include cooking classes, cider making, painting parties, and hosting soccer games. Come share your time or talent with our community and raise funds for ed assistants and interns! Contact Elisha or Jess at elishahocking@mac.com or jessicatbarnhart@comcast.net.
---
OBOB Update
If you are interested in volunteering to help run the OBOB battles for Charlemagne Feb. 20-23, please follow this link to sign up.
http://www.signupgenius.com/go/60b0c49aead2ea02-charlemagne
Please note that moderators need to have training on running a battle. The training meeting will be on Friday, Feb. 16, around time of pick-up, 12:45.
We are holding weekly lunchtime meetings on Thursdays for grades 3-5 to go over example questions and hold mock battles. Official school battles are Feb. 20-23. If you would like to volunteer during a lunch meeting or to help run the school battles, please email charlemagneobob@gmail.com.
There is now a Sign-Up Genius page for reserving rooms after school to hold meetings with your child's OBOB team if you wish. Note that all room requests must go through this online sign-up. There are no sign-ups in the office. Also, please read all of the rules and responsibilities when signing up. And please note that a parent must be with the children at all times.

---
Bring in your Box Tops!
It's time to turn in your Box Tops for Education. The next submission deadline is March 1, so please turn in your Box Tops in the barrel outside the library by Feb. 23 so our coordinator has time to get them ready to mail in.
So far this year, Charlemagne has received $180.20 from the Box Tops for Education program.
We need a new Box Tops coordinator for next school year, as our current coordinator is the parent of a 5th grader. It's a low-key job you can do from the comfort of your home, getting Box Tops ready to submit twice a year. Contact Debra McIntosh for more information.
---
No Camp Rigolo this Summer
Due to a lack of a willing coordinator, it looks like Camp Rigolo will not happen this summer.If you feel like making a last effort to make this camp happen, please contact
Jessica Schabtach.
---
M. Chapelle's Music Website
---
Treasure Island at Rose Children's Theatre
Rose Children's Theatre proudly presents their production of Treasure Island. The story of Treasure Island is a classic. Originally written by Robert Louis Stevenson in 1883, this adaptation by ArtReach Children's Theatre Plays' Kathryn Schultz Miller encompasses all the elements needed for an entertaining story. Rose Children's Theatre invites you to join them on a slightly different adventure, as Jim Hawkins, after having his worst day ever, dreams of a better life as a pirate. He meets pirates Billy Bones and Long John Silver, as well as beautiful mermaids, dancing crabs, and some very vocal parrots.
Performances are February 16 and 17 at 7:00 p.m. and February 17 and 18 at 2:00 p.m. at The Wildish Theater, 630 Main St, Springfield, OR. This cast showcases the talent of 51 actors in grades 3 through 10, under the expert direction of Judy Wenger and Rebekah Hope. Please join them on this adventure and cheer them on as they set sail on the wild seas.
Tickets for Rose Children's Theatre's Treasure Island may be purchased online at https://rosechildrenstheatre.org/ or one hour prior to showtime at the Wildish Theater box office. Tickets are $12.00 for adults and $9.00 for children and students.
---
Traffic Safety
Reports of traffic issues have come in regarding backups on E. Amazon and 39th. For the safety of all, please consider these safety guidelines:
• If two or more students attend, the older student(s) should use the drop off/pick up zone of the youngest sibling.
• Do not stop where your child is standing for a pick-up, especially if there is an empty space in front of you to pull forward. Continue to move forward so traffic is not backed up. Your child will make her/his way to your car on the sidewalk.
• Drive slowly and do not "leap frog" ahead to an open space. If everyone pulls forward, this should end that practice.
• Do not drop off at the front door, continue to pull forward to ease traffic flow.

• Please refrain from using your cell phone in the pick-up line.
• Do not get out of your car. If you need to get out of your car to support the entry/exit of your child(ren), then please park in a designated
space.
---
T-Shirt and Sweatshirt BLOWOUT!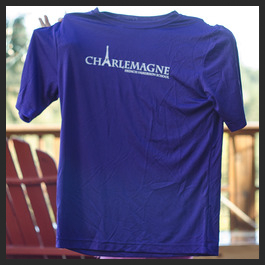 There are still lots of t-shirts and sweatshirts left in the main hall display case! Come grab them while you can:
$8 for t-shirts and $15 for sweatshirts.
Just leave a check with Bernadette in the front office.
---
Charlemagne's Annual Soirée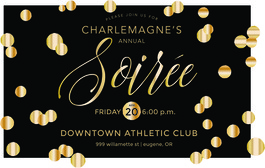 Mark your calendars! Our annual Soiree will be Friday, April 20, 2018, at the Downtown Athletic Club. It's going to be a ton of fun! Looking for ways to contribute? We are seeking:
• Business sponsorships
• Goods or service donations from your business
All donations are tax deductible. Fundraising dollars support classroom assistants and interns. These assistants reduce the student to teacher ratio, provide additional support for students, and share French culture.
Please contact: Jessica Barnhart at jessicatbarnhart@comcast.net or Elisha Hibbard at elishahocking@mac.com
---
Rubik's Cube Competition & Teacher Workshop
Saturday, Feb 24, 2018
North Eugene High School -
Eugene, OR
Read the More Information page for competition details and how to borrow or purchase cubes for the competition.
Competition & workshop are free - No entry fees or workshop charge!
Competition registration closes February 2
Click Here To Register for Competition
---