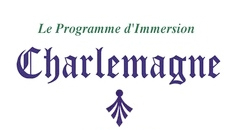 ---
Dear Families,

We are heading into the final stretch of our Winter Warmth Drive this week, so please consider looking through your closets for outgrown gear or adding a few extra pairs of warm socks to your next store purchase to contribute to our collaborative effort. Friday 12/14 is the final day for collection.
In addition, after school Friday 12/14 we will have the much anticipated 8th Annual Charlemagne Holiday Market. This is a fun opportunity for students and families to set up their own table to sell crafts, baked goods, and collectibles. We will also be selling Charlemagne Swag and will have remaining pre-orders available for pick up during that time. Bring your small bills because you definitely won't want to miss out on these talented student creations.
Lastly, in recent weeks we have had several complaints of cars blocking residential driveways in the morning. Let's try to be respectful of our surrounding neighbors and set a good example for our children. Please don't block the driveways!
---
Upcoming Events:
Dec

14th

:

Holiday Market 1:45-3pm in gym
Dec 14th: Last Day for Winter Warmth Drive
Dec

20th

: PTO Meeting 6:

30pm
Dec 22-Jan 7th: Winter Break
---
Charlemagne's 8th Annual Holiday Market: 12/14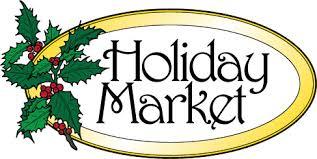 Come join us at the Holiday Market for some holiday cheer while
shopping for unique seasonal items.
This Friday, December 14, 1:45-3:00pm.
Sign-ups for a table are
in the office. No fee to attend or to have a table, but you must sign
up to have a spot. Kids are encouraged to participate and parents/siblings can
sign up as well.
Items featured for sale in previous years: Pokemon Cards, Baked
Goods, Soaps, Candles, Hair Ties, Comics, and more.
Remember to bring small bills and coins to make purchases.
Extra Added Bonus: We will be selling Charlemagne swag and our
leftover French books from our Book Fair!
We need 2 volunteers to help set up and tear down tables Friday after
lunch. To volunteer or for general questions please email Troy Garcia
---
Winter Warmth Drive:
Please consider donating: new and gently used clothing for children and adults: coats, sweatshirts, sweats, jackets, hats, gloves, boots and socks. These have been identified as a specific needs for many families in the area.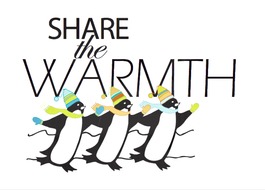 All goods collected will be donated to families who receive services at the St. Vincent de Paul First Place Family Center.
Collection boxes are available outside the library.
Please contact Mara Gregory for more details.
---
Last call for OBOB: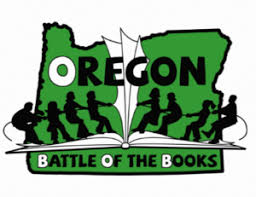 The OBOB information form and permission slips should have been returned last Friday but can be placed in the manila envelope on the OBOB bulletin board in the front hallway if anyone still has permission slips to turn in.
The information form/permission slip is also attached to this email. In the future, if you miss anything regarding OBOB, it can all be found on the OBOB page on the school website: http://charlemagne.4j.lane.edu/resources/obob/
A lot of questions about battle rules and format can also be answered on www.oregonbattleofthebooks.org. If you know anyone who is still considering joining, it is not too late to join OBOB!
---
Support our school: Host a French Intern!

Please consider supporting our amazing French intern program by hosting!

Hosting is a unique and fun opportunity that allows you to experience a new culture from your living room while making lifelong friends.




We are currently seeking families for the second half of this year as well as the 2019-2020 school year.



---
Please Check the Lost and Found: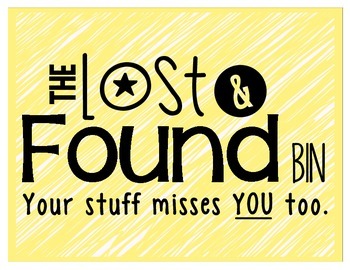 As a friendly reminder, p
lease make sure to check the lost and found for your students' belongings over the next week.
Anything not claimed by winter break will be donated. Thanks for your help!
---
Seasonal LICE check: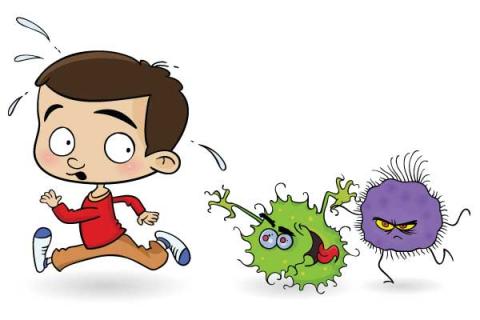 Did you know before and after breaks elementary schools typically see an increase in reports of lice? Our school is no exception.
Please take a minute to check your child's head around this time to prevent to help us avoid future outbreaks.

---
Direct Drive:
Thank you to everyone who has made a contribution to our direct drive this past week.
To keep our work going, in this season of giving, we hope you will consider a generous donation to the Charlemagne PTO, our non-profit
organization. Your contribution
insures
an outstanding experience for every French Immersion student from kindergarten to 5th grade.
All of the funds we raise from the Charlemagne PTO goes to directly subsidize staffing needs.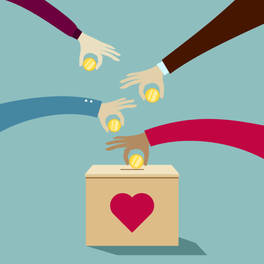 Our campaign will run throughout the year.
Consider donating once or monthly to support our efforts to maintain our current student to staff ratios.
Your tax-deductible donation can be made in two ways:
• Go online to https://squareup.com/store/charlemagnePTO.
• Send a check to Charlemagne PTO at the school: 3875 Kincaid Street, Eugene, OR., 97405.
For your records, our tax ID number is 46-1825220.
We recognize not every family can contribute equally to a direct drive request. We also know our families give in other equally important ways and are grateful for the time spent in classrooms and at community events. We recognize all types of support are necessary and valuable to the success of our school!
---
Connecting our program, K-12!
We're looking at revitalizing a small-scale Camp Rigolo by providing mini-day camps on elementary no-school days beginning this spring and into next year.
We need two or three volunteers to join us for an exploratory meeting on Thursday, January 24, 2019 at 6:00 pm at South Eugene High School.
Please email Courtney if you're interested!
---
Important Reminder: School Rules Still Apply!
If you are staying after school to play on the
playground, please help us reinforce positive student behavior. All

school rules do apply and if you have given your student permission to stay after school, we do expect them to follow adult directions in order to stay safe. Please remember we share our space with several after-school programs and following the rules we've
established as a school lends clarity and consistency for students.
Thanks for your help and support.
---
Give Back to Schools Program at
Spring Creek Holly Farms

!

Get a group of friends together and make the trip out to Spring Creek for your holiday greenery needs. There are no limits on trees and anyone can buy a tree and have the money donated to your school!
We also have wreaths, table decorations

,

and

holiday greens.

Open every day 9-5 from Now through December 23
Spring Creek Holly Farm 43111 McKenzie Hwy
Leaburg
OR
94789
Happy Holly Days!

---
Help Wanted:
---
Spring Soiree:
Parents and Friends of Charlemagne,
Our annual Soiree will be Friday, April 12, 2019. Help be a part of our communities biggest event.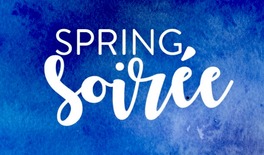 We need your help to make this event a success. We are seeking:
*Volunteers to help lead sub-committees
*Business sponsorships

*Goods or service donations from your business

All donations are tax deductible. Our fundraising dollars support classroom assistants and interns. These assistants reduce the student to teacher ratio, provide additional support for students, and share French culture.

Please contact our event lead coordinator Mara Gregory to support this event.
---
Mardi Gras Committee:
Our Mardi Gras celebration is right around the corner Friday
2/22
. It is a fun community focused carnival that includes many games, face painting cakewalk and a photo booth!
We need some enthusiastic volunteers to help us coordinate this event!
---
More Volunteer Opportunities:
Esprit de Corps Co-leader (helps coordinate school movie nights, teacher appreciation and community support drives).
2 volunteers to sell t-shirts Friday 12/14 at Holiday Market
PTO Class representatives:(Mme Sion, Mme Kim, Mme

Anou

, Mme King, Mme Jana, Mme Grabowski)
---
Participating
eScrip

Retailers:

While shopping this holiday season please consider supporting these businesses as they will donate a percentage of your purchases to the school. This is free money for our school of the purchases you already are making. All you need to do is to sign up and keep your information up to date.
Market of Choice: 1) go to escrip at https://secure.escrip.com/signup/index.jsp; 2) Type in 'Charlemagne French Immersion Elementary'; 3) Register your payment cards; 4) Shop with your registered cards. Register your rewards card HERE:

Amazon Smile: 1) go to https://smile.amazon.com/; 2) type in 'Charlemagne at Fox Hollow PTO Company' & then select. AmazonSmile uses the same log in as your regular Amazon account. But you must shop at smile.amazon.com to contribute.

Fred Meyer's Community Rewards Program

: Sign up for the Community Rewards program by linking your Fred Meyer Rewards Card at

www.fredmeyer.com/communityrewards

. You can search by name (

Charlemagne PTO)

or by the non-profit number (

QJ541

)


---