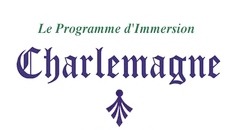 ---
Principal's Corner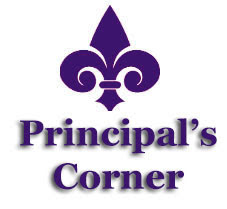 Dear Charlemagne families,
It came to my attention from PTO that parents have expressed a concern in regard to an increase in physical behavior at recess. Although this is mainly occurring at 1st and 2nd grade, there have been incidents at other grade levels too. This past week all school rules were re-taught by teachers and then followed up by a buddy presentation with an emphasis on hands/feet to self and good sportsmanship at recess. I met with our EA's last Monday to problem solve and plan for a safer recess experience for our students. I am expecting to see more positive interactions and positive reinforcement from our supervision staff, more active supervision, and documentation when there is an incident so teachers, or I, can re-teach expectations when necessary. Attached are playground rules that you may go over with your student. If you are continuing to hear of issues at home, please email me so I can work on the situation. Your child's safety and happiness at school is a top priority.
Take care,
Eric Anderson
Principal
Charlemagne French Immersion Elementary School
---
Congrats Bookmasters!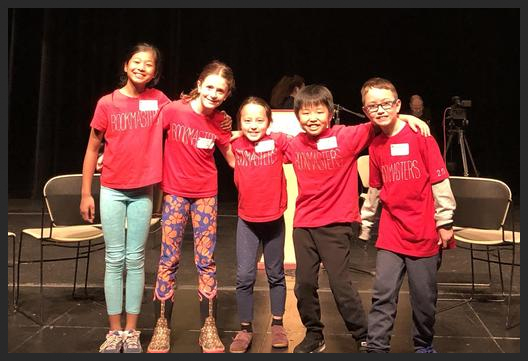 A big congratulations to the Bookmasters, the OBOB team representing Charlemagne. They placed second in state yesterday at the competition in Salem. Great job, Nina Vivek, Anna-Grace Cupo-Carlton, Nara Halverson, Ethan Park, and Dylan Myric!
Please join us tomorrow night for another great community night out at Mazzi's. Please bring the
attached flyer
, and 30% of the proceeds will be donated to our school!
Have a great week!
Chris Miller & Brooke Parrill
PTO Co-Chairs
---
Upcoming Events
April 9:
Community
Night out at Mazzi's
April 17: PTO Meeting 6:30 p.m.
---
Charlemagne April CNO - Mazzi's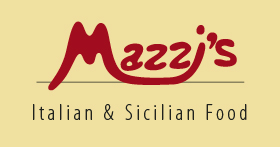 Take the night off from dinner prep this coming Monday, April 9th and meet up with Charlemagne friends and classmates for our next Community Night Out at Mazzi's on East Amazon. Mazzi's has agreed to generously contribute 30% of all proceeds from diners who present our fundraising voucher during the hours of 5 pm to 9 pm. Take out orders and alcohol are included. A fun and delicious way to support Charlemagne PTO and our educational support initiatives, including stipends for French-speaking interns!
---
Canned Food Drive
Our annual canned food drive for Food for Lane County will start Monday, April 9 and end on Monday, April 16th. This year we will again provide collection bins for each grade and reward the grade with the most amount of donated goods with a pizza party with Principal Eric! Collections bins will be clearly marked for each grade and placed between the two classes of each grade. Bins will be weighed by Food for Lane County and the winning grade will be announced on Friday, April 20. Remember, this is an opportunity for our Charlemagne community to share with families in the Eugene/Springfield area who would otherwise go to bed hungry. Bring in your canned and dry food donations (or better yet, send them in your child's backpack). Let's see how much we can collect!
Sponsored by Charlemagne's Esprit de Corps Committee.
---
Community Forum on School Schedules
Eugene School District 4J is changing to have a standard schedule and consistent calendar for all schools in 2018–19. This will provide consistent, predictable schedules for families, increase learning time for most students, and ensure that all schools meet state standards for adequate instructional time.
The district wants to hear from community members about their views on school schedules and what various schedule changes would mean for them.
Starting this fall, all schools at each level will have the same calendar, without extra no-school days or half-days at individual schools. The calendars also are more similar between elementary, middle and high schools, with nearly the same no-school days at all school levels.
The daily and weekly schedule of school start and end times is under discussion now and will be decided this spring. A draft schedule has been published for discussion and feedback. This is not the final schedule; schedule decisions have not been made yet. Whatever final schedule is decided, it will require some bell schedule adjustments at every school.
Parents, students, staff and community members are invited to learn more about the draft schedules under discussion and talk with school board members at a community forum.
The community forum on school schedules will be held on Wednesday, April 18, 5:30–6:30 p.m., at the 4J Education Center, 200 N. Monroe St. Spanish interpretation will be provided.
For more information, see www.4j.lane.edu/2018/04/school-schedule-community-forum.
---
Summer Camp Fair
The Corridor Elementary School PTO is hosting a Summer Camp Fair to help families in Lane County learn about summer camp opportunities for their children.
Who: Open to all families in the Eugene-Springfield and surrounding area
What: 2018 Summer Camp Fair—nearly 30 organizations attending (along with entertainment, food trucks and family activities)
When: Saturday, April 14 • 11 am – 3 pm
Why: Families can collect information on camp enrollment deadlines, times, programming, pricing, and scholarships. There will also be raffles to win free camps (four week-long camps) and free registrations for youth activities.
Where: Corridor Elementary School—250 Silver Lane, Eugene, OR 97404
---
Eugene Symphony Family Perfomance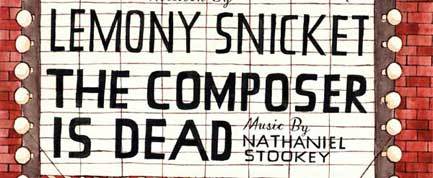 Based on the book The Composer is Dead by Lemony Snicket, the family concert is an introduction to the orchestra for kids, like Peter and the Wolf, but in the form of a murder mystery.
Featuring music by Nathaniel Stookey, local actor William Hulings portrays a detective who interviews members of the audience and the orchestra as he investigates what happened to the composer. Children will learn about various instruments, while more experienced audiences will recognize familiar musical quotes. Pronounced by critics across the country as a "delightful success" and "witty and engaging," the concert promises to be an entertaining and enriching experience for all ages.
Learn more on the Eugene Symphony website.
---
Repeated from Previous Weeks
The articles below were in a previous week, but are included again for your reference.
---
Now Recruiting Host Families for the 2018-19 School Year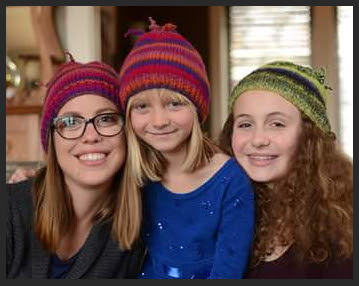 Though we love our current interns and it's hard to think about them leaving, it's already time to make sure that our interns for the 2018-19 school year have welcoming host families when they arrive in the fall!
Hosting an intern not only helps the interns feel more integrated into our community, but also provides an invaluable opportunity for cultural exchange for your children and the whole family. If you think you might be interested in hosting in the fall or spring next school year, please email charlemagneinternprogram@gmail.com with any questions, or to get a host family information form.
Finally, a huge thank you to those currently hosting, and all those who have hosted in the past. Without you we would not be able to have this wonderful intern program! Though we love our current interns and it's hard to think about them leaving, it's already time to make sure that our interns for the 2018-19 school year have welcoming host families when they arrive in the fall!
---
Treetop Academics: Science:
Electronics & Robotics T
Mondays 2:45-4pm
April 9th- June 11th
Rm: Room7 Cost:$125
Our Spring term Science class will be a multi-disciplinary experience in electronics leading to integration in robotics. This class will introduce the fundamentals of circuitry, electronics, programming, and integrating these concepts with Robotics and hands-on applications. Students will be given
differentiated challenges, tasks, and opportunities to increase their own individual abilities while working with others in groups. We will be working with simple circuits and electricity, focusing on the fundamentals into the larger world of robotics and programming.
If your student has ever looked at an electronic device and asked, "How does that work?" or "How can I make that?" then, this is the right place to start. The aim of this class is to offer opportunities for each student that will build a foundation in the content areas from the ground up. This will be a comprehensive class with a focus on supporting the student to explore, create, and learn in the world of computer science, technology, robotics and programming. Currently, this is term two of a two-term experience in Electronics and Robotics. No prior experience is necessary.
To Register for all Treetop Academics programs, please register for classes using the attached registration form or by going to www.treetopacademics.com for our online registration.
---
Spring Session Of Afterschool Golf & Tennis
Starts In April!!
All levels K-6th are welcome whether you are brand new, or you are trying to earn your next TGA color level. TGA brings the golf course and tennis court to you, making it convenient and affordable to learn and play golf or tennis right on your school campus in a fun and safe environment. All equipment is provided! Financial aid is available!
Sign up today at www.playtga.com/soregon!
Tennis – Wednesdays 2:55-3:55pm,
Golf -Fridays 1:00-2:00pm.
Location: Charlemagne playground/field/gym
---
French Summer Camps at The Little French School— Enroll Now to Secure Your Spot!
The Little French School is offering a French enrichment program for 3 to 8 year olds from June 25 to August 17. Camps run daily throughout the summer from 8 am to 5:30 pm with a fun new theme to explore each week with French-speaking teachers. We offer flexible pick-up times at 12:30, 3:30, or 5:30 pm and an option to choose which week(s) to enroll. Camps will be held at Lane Community College. Space is limited to 13 spots each week, so registration is first-come, first-served.
Morning programs feature indoor and outdoor activities designed to fit each week's theme, including art & crafts, projects, games, stories, and a field trip. In the afternoon, kids focus on celebrating the beautiful natural environment at LCC and enjoying all that summer has to offer, including daily sprinkler and water play!
Camp Themes this summer are:
Food & Fun
3-2-1 Blast Off!
Watch Me Grow
Once upon a Time
Let's Go Legos 1
Around the World in 5 Days
School of Wizardry
Let's Go Legos 2
All information including tuition, camp descriptions, and the online registration form are available on our website at https://www.littlefrenchschool.org/summer-camps. Again, camps are limited to 13 spots so enroll now to reserve your spot.
If you have any questions, email littlefrenchschool@gmail.com or call
541-345-3818.
---
Charlemagne's Got Talent!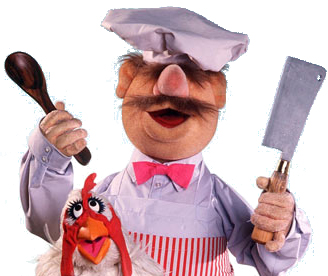 Got talent? Have a hobby you would like to share? Contact the Soiree co-chairs!
Gifts of time and talent are a fun and valuable way to contribute to the auction. Some past examples include cooking classes, cider making, painting parties, and hosting soccer games. Come share your time or talent with our community and raise funds for ed assistants and interns! Contact Elisha or Jess at elishahocking@mac.com or jessicatbarnhart@comcast.net.
---
Charlemagne's Annual Soirée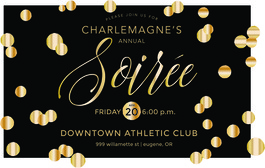 Mark your calendars! Our annual Soiree will be Friday, April 20, 2018, at the Downtown Athletic Club. It's going to be a ton of fun! Looking for ways to contribute? We are seeking:
• Business sponsorships
• Goods or service donations from your business
All donations are tax deductible. Fundraising dollars support classroom assistants and interns. These assistants reduce the student to teacher ratio, provide additional support for students, and share French culture.
Please contact: Jessica Barnhart at jessicatbarnhart@comcast.net or Elisha Hibbard at elishahocking@mac.com
---