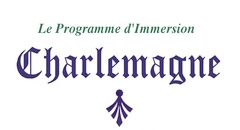 ---
Dear Families,

What a great turnout for our Holiday Market on Friday! It was so impressive to see all the creative talents and entrepreneurship of our Charlemagne students on display. A big thank you to our PTO superstar volunteer Troy Garcia for coordinating the market. If you placed a swag pre-order, please stop by the front office to pick up your merchandise and drop payment in the PTO box onsite or pay online here.
As we approach the years' end, we wanted to pay special thanks some of our parents that have dedicated an exceptional number of hours volunteering at our school. Thank you to the fabulous Leslie Martinez, Shanna Thiede, Jodi Johnston-Brown, Haydn Julio, Marcia Tuerk, Anna Penny, and Stephanie Chandler. The time and energy our parent volunteers invest in our school provides a great benefit for the community at large. If you see them around make sure to thank them for their service!
We hope you can join us for the last PTO meeting of the year this Thursday 12/20 at 6:30 pm, please see agenda here.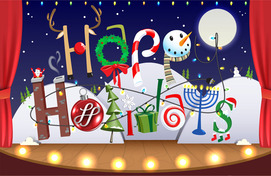 Happy Holidays and have a great winter break!
---
Upcoming Events:
Dec 17th: OBOB parent meeting
Dec

20th

: PTO Meeting 6:

30pm
Dec 22-Jan 7th: Winter Break
---
OBOB Parent Meeting 12/17 6:30pm:
Monday, Dec 17, at 6:30 pm is an OBOB informational meeting for parents in Room 1. Childcare is provided.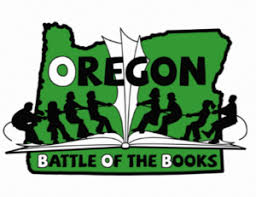 We will cover basic OBOB info as well as how to help your child's team prepare. If you miss anything regarding OBOB, it can all be found on the OBOB page on the school website: http://charlemagne.4j.lane.edu/resources/obob/
---
Appointments During School Hours:
A quick reminder about appointments during school time. We know families are busy and often, we have to take appointments and meetings when we can get them. However, taking your child out of school during the day is disruptive both to the classroom and for student learning.
Please remember to schedule times at the beginning of the school day or well enough after school your student can leave at the regular time.
---
TreeTop Academics: Winter/Mondays 3-4:15pm
At Charlemagne, we offer an after-school class in Science on Mondays. This term we are focusing on Alternative Energy:Solar!
Classes are open to all 1st-5th-grade students. We are dedicated to providing meaningful, hands-on, project-based, and student-centered educational opportunities through best teaching practices and age-appropriate curriculum to your elementary school students.
Treetop Academics provides academically enriching opportunities that put students at the center of learning.
and we encourage all learners to join our classes, whether a program is beginning subject matter for your student, or continuing. Please find us online read the for program descriptions for more info!
www.treetopacademics.com
---
Please Check the Lost and Found: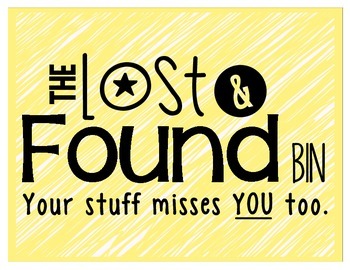 As a friendly reminder, p
lease make sure to check the lost and found for your students' belongings over the next week.
Anything not claimed by winter break will be donated. Thanks for your help!
---
Holiday Resource Guide:
If you or someone you know is struggling with securing basic needs (such as food, shelter, clothing) please know that there are local support options available to help.
To access services please refer to our local Winter Resource guide compiled by the 4j district linked
HERE
.
---
Opportunities for Supporting Charlemagne:
---
Spring Soiree:
Parents and Friends of Charlemagne,
Our annual Soiree will be Friday, April 12, 2019, and we need your help!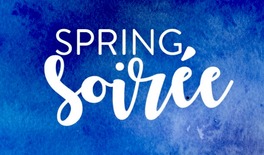 We need your help to make this event a success. We are seeking:
*Volunteers to help lead sub-committees
*Business sponsorships

*Goods or service donations from your business

All donations are tax deductible. Our fundraising dollars support classroom assistants and interns. These assistants reduce the student to teacher ratio, provide additional support for students, and share French culture.

Please contact our event lead coordinator Mara Gregory to support this event.
---
Mardi Gras Committee:
Our Mardi Gras celebration is right around the corner Friday
2/22
. This is a fun community focused ca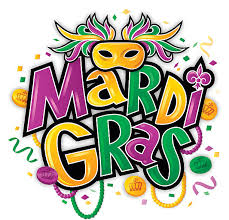 rnival that includes many games, face painting cakewalk and photo booth!
We need some enthusiastic volunteers to help us coordinate this event!
---
Support our school: Host a French Intern!
Please consider supporting our amazing French intern program by hosting!

Hosting is a unique and fun opportunity that allows you to experience a new culture from your living room while making lifelong friends.

We are currently seeking families for the second half of this year as well as the 2019-2020 school year.
---
Additional Volunteer Opportunities

Esprit de Corps Co-leader (helps coordinate school movie nights,
teacher appreciation and community support drives)


PTO Class representatives:(Mme Sion, Mme Kim, Mme

Anou

, Mme King, Mme Jana, Mme Grabowski)
---
Direct Drive Continues:
Thank you to everyone who has made a contribution to our direct drive this past month.
To keep our work going, in this season of giving, we hope you will consider a generous donation to the Charlemagne PTO, our non-profit
organization. Your contribution
ensures
an outstanding experience for every French Immersion student from kindergarten to 5th grade.
All of the funds we raise from the Charlemagne PTO goes to directly subsidize staffing needs.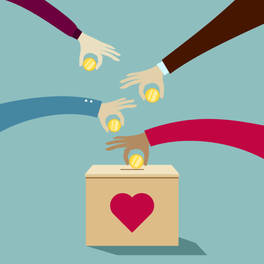 Our campaign will run throughout the year.
Consider donating once or monthly to support our efforts to maintain our current student to staff ratios.
Your tax-deductible donation can be made in two ways:
• Go online to https://squareup.com/store/charlemagnePTO.
• Send a check to Charlemagne PTO at the school: 3875 Kincaid Street, Eugene, OR., 97405.
For your records, our tax ID number is 46-1825220.
We recognize not every family can contribute equally to a direct drive request. We also know our families give in other equally important ways and are grateful for the time spent in classrooms and at community events. We recognize all types of support are necessary and valuable to the success of our school!
---
Participating
eScrip

Retailers:

While shopping this holiday season please consider supporting these businesses as they will donate a percentage of your purchases to the school. This is free money for our school of the purchases you already are making. All you need to do is to sign up and keep your information up to date.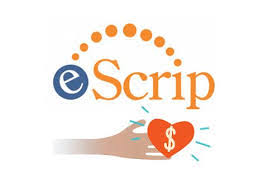 Market of Choice: 1) go to escrip at https://secure.escrip.com/signup/index.jsp; 2) Type in 'Charlemagne French Immersion Elementary'; 3) Register your payment cards; 4) Shop with your registered cards. Register your rewards card HERE:

Amazon Smile: 1) go to https://smile.amazon.com/; 2) type in 'Charlemagne at Fox Hollow PTO Company' & then select. AmazonSmile uses the same log in as your regular Amazon account. But you must shop at smile.amazon.com to contribute.

Fred Meyer's Community Rewards Program

: Sign up for the Community Rewards program by linking your Fred Meyer Rewards Card at

www.fredmeyer.com/communityrewards

. You can search by name (

Charlemagne PTO)

or by the non-profit number (

QJ541

)


---